Three positions Chelsea must strengthen in the January window
In recent times, the January window has featured plenty of transfers which have failed to pan out the way they were expected to. Altering squad chemistry, failing to adjust to the manager's system and a sudden mid-season change of scenery can affect the incoming player's performances.
Sometimes, however, it is also an opportunity to find the final piece of the puzzle which can drastically change the club's fortune in the second half of the season.
Chelsea have seen their share of signings which failed to yield the desired results (for example, Fernando Torres' transfer from Liverpool in 2011) but they have also got it right at times, with Nemanja Matic joining Chelsea in the winter of the 2013-14 season from Benfica. The lanky Serbian went on to become a vital part of the two Premier League titles that he won with the Blues.
FIFA had banned Chelsea from signing players for two transfer windows but the ban has been overturned, following a successful appeal to the Court of Arbitration for Sport (CAS).
Here are 3 positions Lampard must strengthen in January.
Left-back
Chelsea have been linked with a January move for Leicester's Ben Chilwell – and what a signing that would be. The Blues have found themselves dependent on Marcos Alonso this season due to Emerson Palmieri's injury problems. And while the Spaniard offers a potent attacking threat, he is often found wanting in the defensive department when up against high-quality wingers.
While Alonso has failed to impress Lampard, Emerson has been impressive in patches and lacks consistency. He started the season with a fantastic performance against Manchester United but his influence on the game has been waning ever since.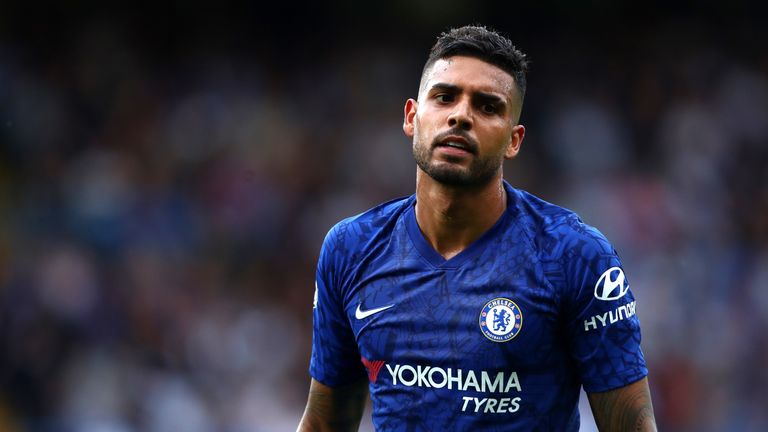 In recent weeks, Cesar Azpilicueta has moved over to left-back, with 19-year-old Reece James filling in at right-back. The fact of the matter is that Chelsea have just two senior left-backs and one of them continues to look sub-par. The full-back positions are key and Lampard must strengthen that role.
Centre-back
Allowing David Luiz to join Arsenal on deadline day was a bold move by Chelsea but as of now, it has not backfired. Gary Cahill also departed after his contract expired. Despite a few early wobbles, Kurt Zouma and Fikayo Tomori have established themselves as a competent centre-back pairing but the Blues are just one injury away from a defensive crisis.
Andreas Christensen seems like a shadow of his former self. Meanwhile, Kurt Zouma has been a regular in the first team but he is far too erratic.
Fikayo Tomori, of course, is one for the future but the Blues need more depth in the position going forward. Chelsea have shipped goals at an alarming rate this season and while Tomori has impressed given the context of his breakthrough, he is still quite raw.
Striker
Chelsea may be forced to sign a new striker in January, as Olivier Giroud has been limited to just five Premier League appearances this season after dropping completely out of favour under Lampard. Even when Giroud was given a rare chance to start, the veteran wasted his opportunity as Chelsea slipped to a 1-0 home defeat to West Ham.
If he chooses to exit the club anytime soon, the Blues will be left with two senior strikers and that's just a disaster waiting to happen.
The problem for Chelsea will be to find a striker willing to accept reduced playing time. Abraham has been one of the Blues' most important players this season, ranking behind only Jamie Vardy in the race to finish as this season's Golden Boot winner.
That said, Lampard must not neglect this position and sign reinforcements pronto.