Why Everton would be wise to appoint Unai Emery
Unai Emery has been approached by Everton to become a permanent successor for Marco Silva, according to Sky Sports.
The idea of Emery moving to Everton on paper is not a bad one. After all, he is a Europa League winner with the experience of winning league titles in France and managing teams in the Champions League. Now, he has gotten a taste of English football as well, even though he was unable to mould new signings into a cohesive unit at Arsenal.
The Spaniard was sacked by the Gunners at the end of November after a poor start to the season. Emery led Arsenal to the final of the Europa League in his first season but failed to replicate the same kind of form in the Premier League which eventually cost him his job.
Now available to speak to other clubs, Everton are considering him as a replacement for Marco Silva, who was sacked after the 5-2 defeat to Liverpool in the Merseyside derby last week. Silva, like Emery, was given just 18 months but failed to make a positive impression despite a few flashes in that period.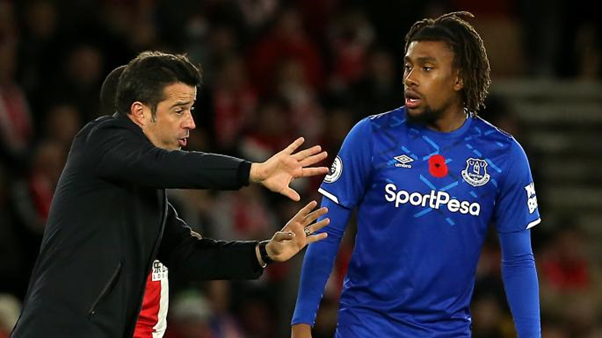 Interim manager Duncan Ferguson certainly made a good impression by guiding Everton to a 3-1 win over Chelsea at the weekend, a result which moved them out of the bottom three and into 14th place.
Things clearly didn't work out for Emery at Arsenal but Everton would be a perfect fit for him. The Spaniard preferred a counter-attacking system at the Emirates, which simply did not work out. His philosophy was always shadowed by Arsene Wenger's attacking style of play but he will not have that problem at Goodison Park.
A front four of Iwobi, Kean, Richarlison and Sigurdsson would work well in a counter-attacking system and the margin for error at Everton would be slightly higher when compared to Arsenal. Emery, if given time, is capable of transforming the Toffees into a formidable side in the near future.
Silva was an initial success at his two previous clubs in England before the improvement proved unsustainable. As a matter of fact, the Toffees did gamble while appointing the former Watford manager since he came with no guarantee. On the whole, they have been left disappointed.
Verdict
To that end, Emery would be a great choice for Everton. That seems like a better gig for him since the expectations aren't nearly as high.
Furthermore, giving someone like Duncan Ferguson the keys for six months would only be a populist call. While a longer-term appointment might bring a spike in results, this is the time to take stock and decide who can propel Everton forward for years.