Ravichandran Ashwin wished a few Indian stars but forget Ravindra Jadeja and Jasprit Bumrah
Ravichandran Ashwin was reminded that he forgot to wish a couple of current India stars their birthdays by a fan.
The India spinner has had a tough time of regularly playing but is still one of the best turners of the ball in recent years.
Ashwin was also in action during the recent Syed Mushtaq Ali Trophy final, but could not help them beat Karnataka.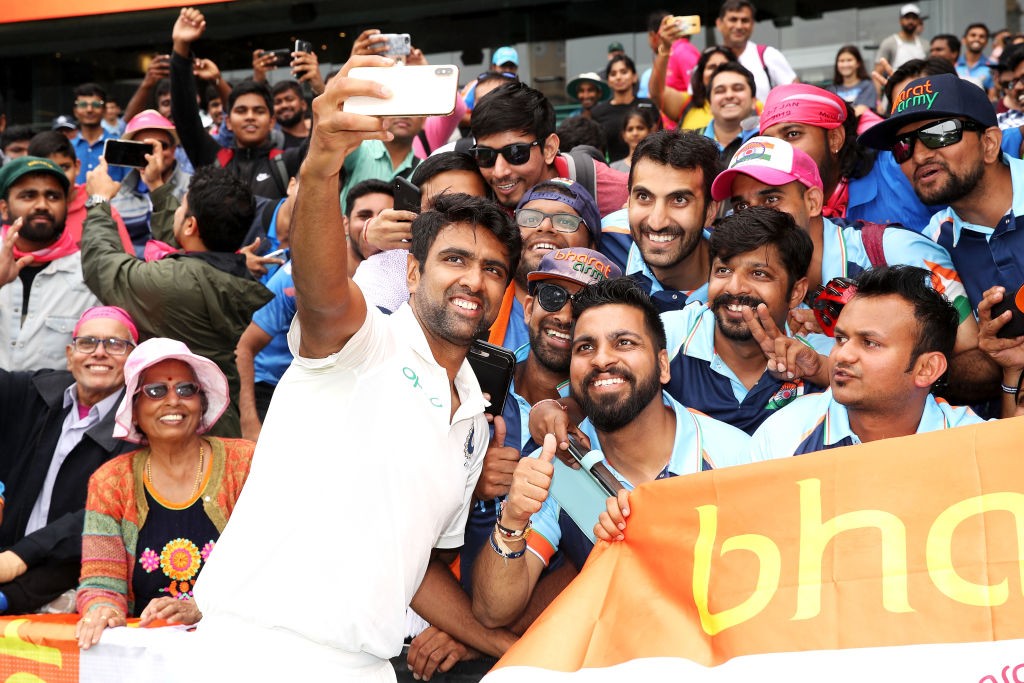 The spinner is one of the wittiest crickets on social media too, and he decided to wish a few players on their birthday.
Karun Nair, Shreyas Iyer and RP Singh all celebrated their birthdays on December 6. However, Ashwin forgot to wish two current India stars, Jasprit Bumrah and Ravindra Jadeja.
One fan tried to remind the spinner about this issue and highlighted the Champions Trophy no ball incident.
The fan also claimed that Ashwin intentionally forgot to wish Jadeja simply because the all-rounder was better than the spinner.
Ashwin didn't take that comment lightly and replied "So lame".
Ashwin's tricks on the pitch
The 33-year-old is also one of the smartest players on the pitch and has tried to work the rules in his favour in the past.
He has tried Mankading players in the past and did it in the IPL. The spinner also took off his batting pads during the final over of the Syed Mushtaq Ali Trophy final, but that wasn't enough for his side.
Ashwin bore the brunt of celebrating too early in that final too, and he isn't one to take things on social media.
Many fans did reply on the comment reminding Ashwin about his previous escapades. However, the spinner is free to wish whoever he wants, and he doesn't have to always do that on social media too.
Ashwin featured in the Test series against Bangladesh and it will be interesting to see if he plays in the tours of Australia and New Zealand.
India have to be at their strongest down under, and the experience of Ashwin could be handy against the Aussies.
Follow our dedicated cricket page for instant cricket news and updates
We are on
Telegram
. Our Channel
Daily Dose Of Cricket
is created for our community to always be informed on Cricket. Get Fantasy tips, Video Highlights, Exclusive Interviews, and much more directly on your Telegram.