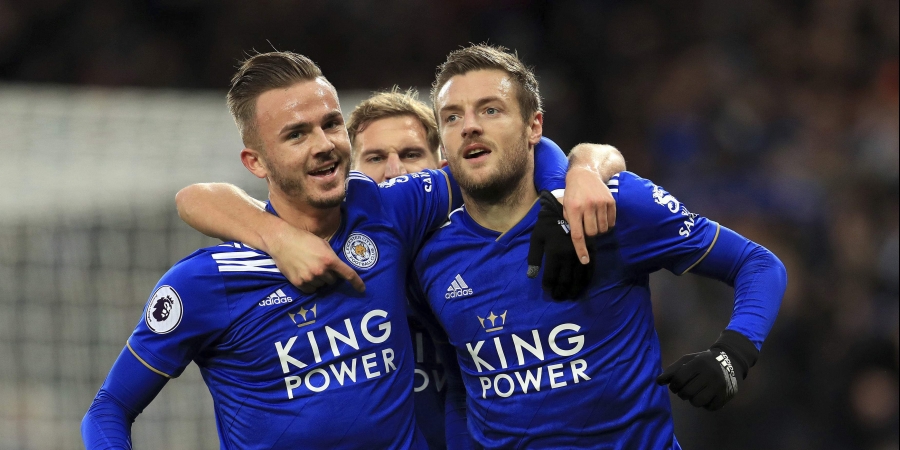 Tammy Abraham vs Jamie Vardy: Who has been the best PL striker?
The race to the Premier League Golden Boot is certainly heating up as we near the halfway mark of the ongoing campaign. There are a few regular contenders on the list like Sergio Aguero and Sadio Mane but this time around, a few surprising entries have also made their way.
Tammy Abraham has been an absolute force to reckon with at Chelsea while Jamie Vardy has been scoring goals for fun, much to the delight of Leicester City.
Granted, the numbers can change anytime since the second half of this season is still ahead. But based on everything witnessed so far, Abraham and Vardy are the top-two goalscorers on the list. With that in mind, let's do a statistical comparison of the duo and find out as to who has been the best striker so far.
Jamie Vardy
Perched firmly atop the highest goalscorers' list, Vardy has bagged a whopping 14 goals in 15 league games so far. The 32-year-old is showing no signs of slowing down and he has played a decisive role in the Foxes' surge to the second spot in the standings.
As per WhoScored, Vardy has averaged 2.5 shots per game with a passing accuracy of 72.6%. He has also won an average of 1.5 aerial duels per game so far. In addition, the Englishman has chipped in with 3 assists. With an overall rating of 7.43, suffice to say that Vardy is enjoying a brilliant season.
Tammy Abraham
Abraham has 10 goals to his name in the league so far and is placed second on the list of the top goalscorers. The 22-year-old has established himself as Chelsea's best attacker in recent times and his stats certainly justify that.
According to WhoScored, Abraham has averaged 3.2 shots per game while registering a pass accuracy of 70.8%. With an average of 2.9 aerial duels won per game, the youngster has secured an overall rating of 7.44. Just like Vardy, Abraham has chipped in with 3 assists.
Verdict
As one can see, the differences are very mild. While Abraham has averaged more shots per game than Vardy, the latter overtakes the former when it comes to passing accuracy. Their overall ratings are also quite similar.
All said and done, Vardy is still ahead of Abraham as far as the number of goals scored is concerned. And hence, for the time being, the Foxes man is the undisputed best in the Premier League this season so far.