SAS vs LAL Dream 11: Can the Spurs spring a surprise against the Lakers?
The Los Angeles Lakers keep pushing on as the regular season progresses. Anthony Davis and LeBron James are doing a great job as a pair with the rest of the team also chipping in.
They sit 14-2 after their latest game and should be one of the favourites for the title too.
Their next game is a trip to the AT&T Center against the struggling San Antonio Spurs.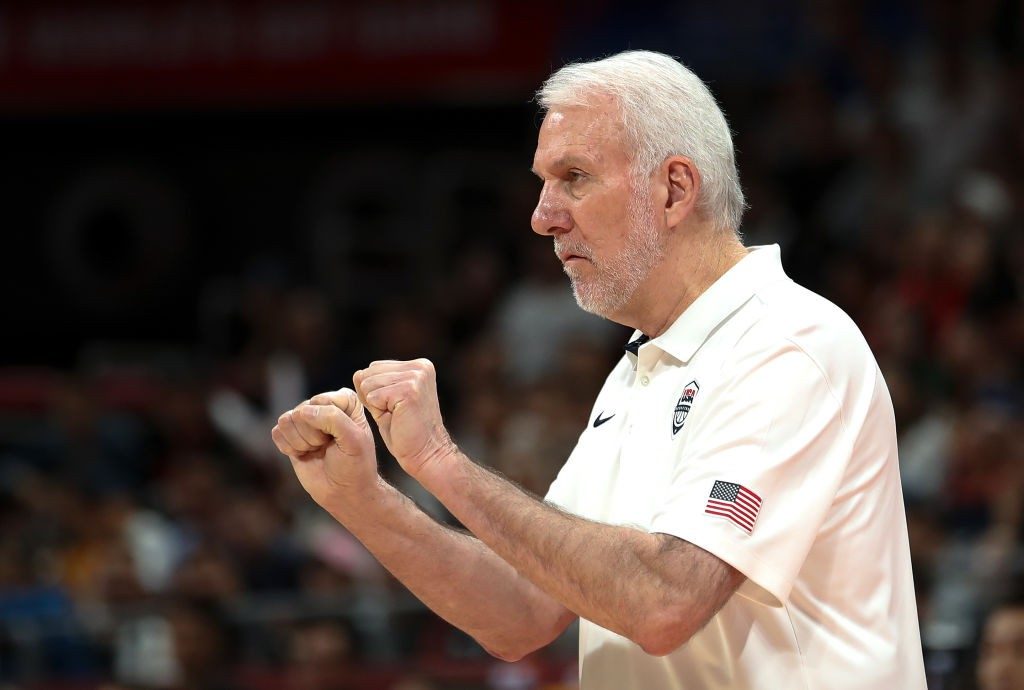 Gregg Popovich isn't having a great season with his Spurs, and they are 6-11 so far.
Consistency has been a problem for Pop's side and it will be interesting to see how they do against the high-flying Lakers.
Match details
NBA Season 2019-20
San Antonio Spurs vs Los Angeles Lakers
26 November, 2019 – 7:00 AM IST
Venue: AT&T Center
Dream 11 Fantasy tips and predictions
James and Davis combined for 52 points in the win over the Grizzlies. However, the Lakers only won by a single point against Memphis.
Rajon Rondo, Dwight Howard and Kentavious Caldwell-Pope all scored 10+ points each in that win.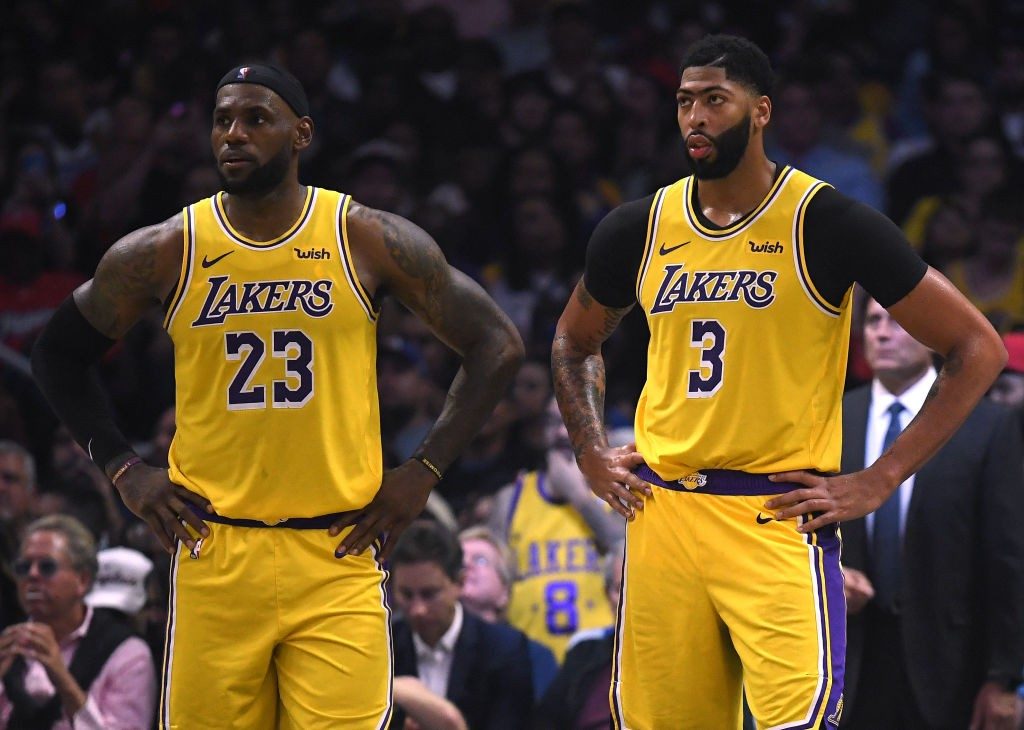 San Antonio are also coming into this clash with a win under their belts. The Texas side beat the New York Knicks 111-104 with LaMarcus Aldridge top scoring with 23. DeMar DeRozan chipped in with 21 of his own, but they would need more than that against the Lakers.
Point guards
Rondo and Patty Mills both scored 10+ points in their previous outing and they are selected for this clash.
Mills should get more minutes than Rondo, but the LA star could provide a lot of assists off the bench too.
Shooting guards
Danny Green is a tough selection given that he isn't one of the high scorers in the league. However, the credits in this Dream 11 need to be balanced out, and the former Raptors star has a big game in him.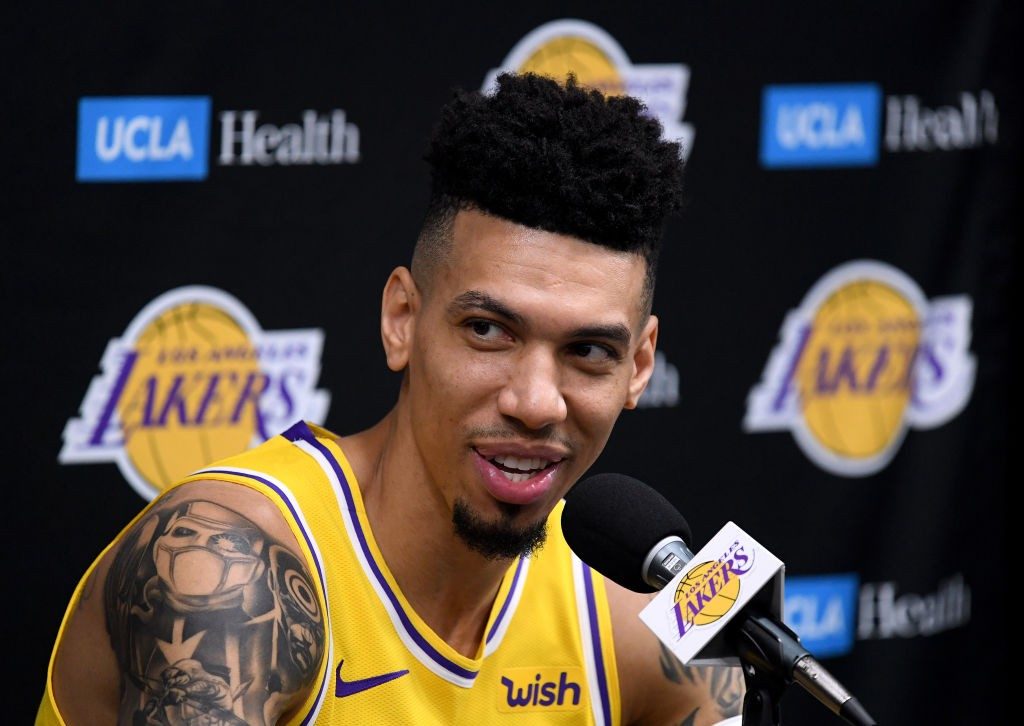 Small forwards
James has to be selected for this clash or any game that features the Lakers. The former Miami Heat star scored 30 points in the previous clash and should be set for more against the Spurs.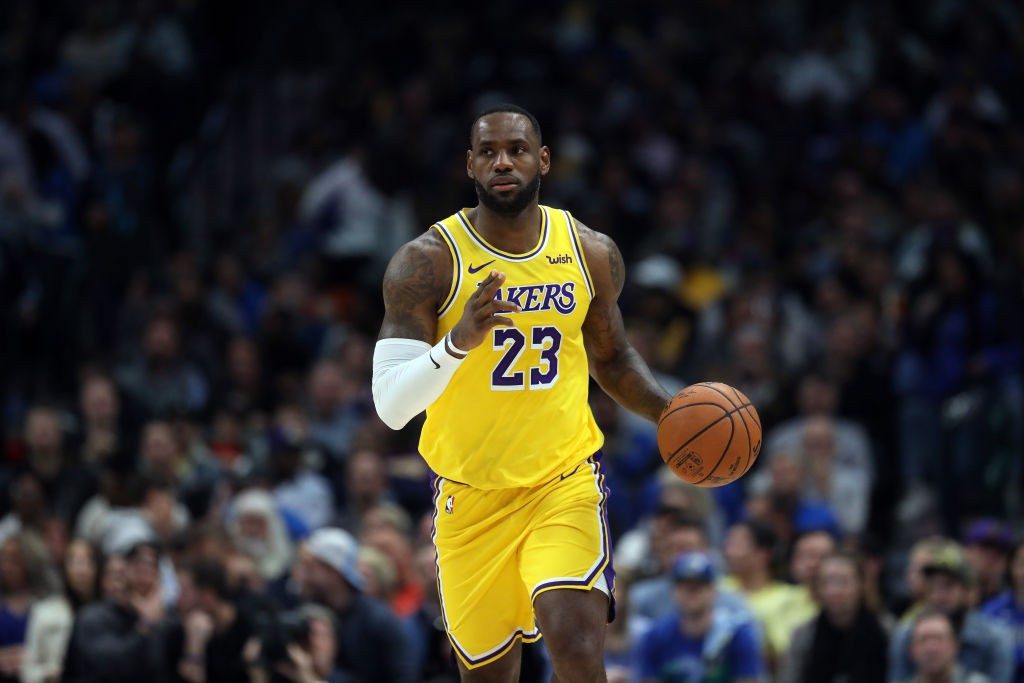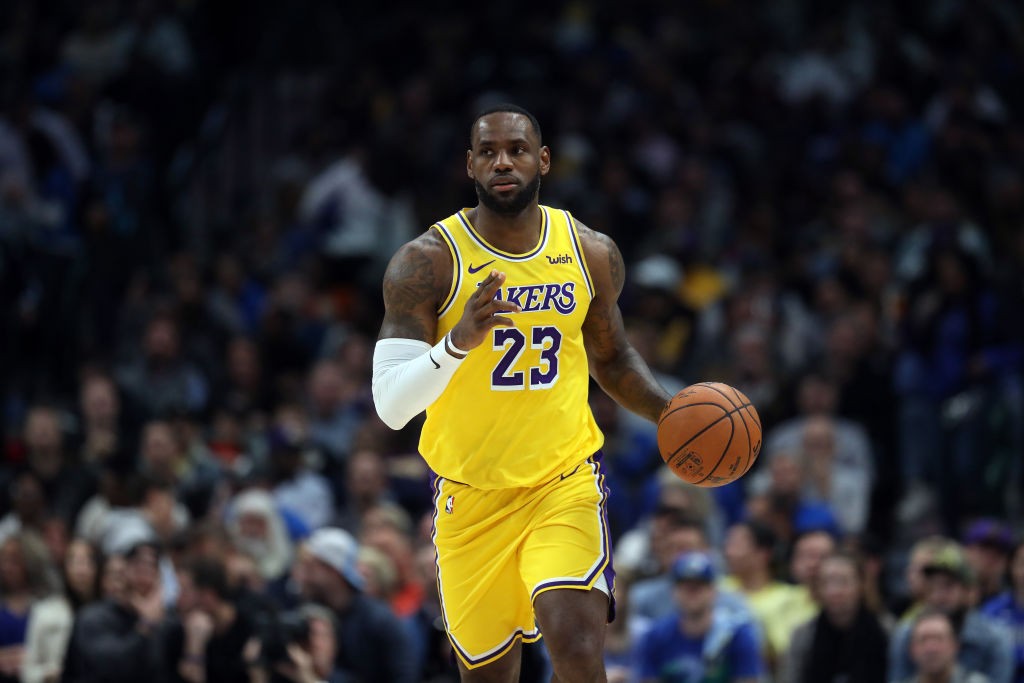 The King will be assisted by his teammate Caldwell-Pope, who has done a great job this season.
Power forwards
Davis also has been exceptional for the Lakers this season. The power forward scored 22 points in the win over the Grizzlies and recorded four rebounds too.
DeMarre Carroll might not get a lot of points for the Spurs, but he could come in handy by grabbing a few boards.
Centers
One big player had to miss out in this clash, and this time it is DeRozan. Aldridge is the one center selected for this huge clash, and he needs to be at his best against the Lakers.
Star player
James has been doing his bit in recent weeks and should be the star player for this game.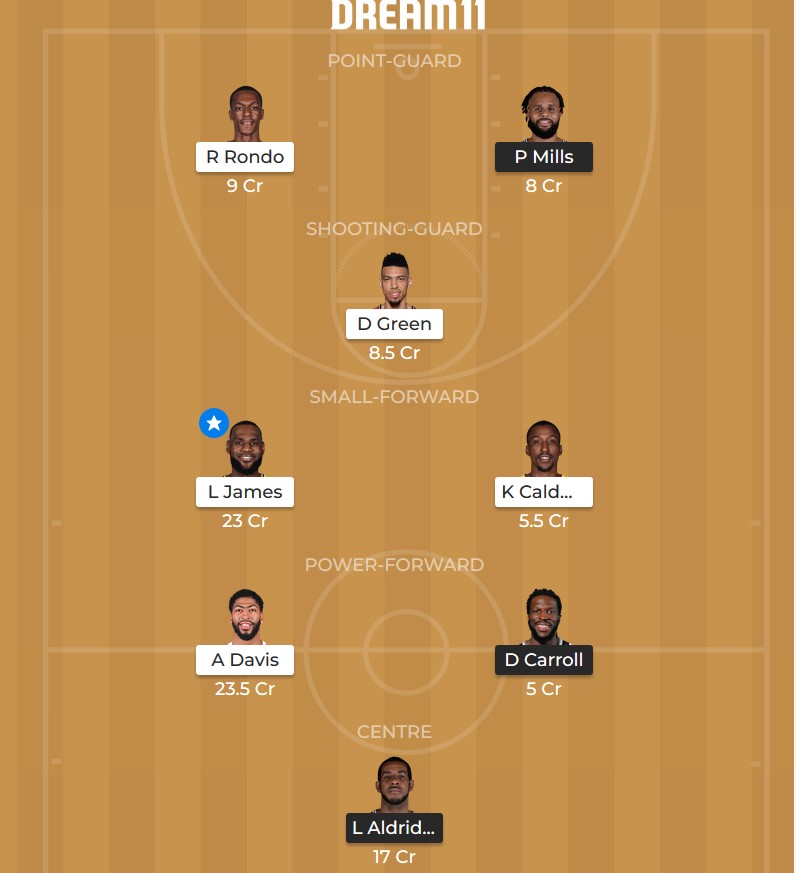 Prediction
The Lakers should have enough in their tank to get over the Spurs. Popovich is one of the greatest ever coaches in the game, but this might be a tough task given the talent he faces in the opposition.
Disclaimer
Selections, fantasy tips and predictions are based on historical data related to the team. It is advisable to conduct additional research close to the game for more accurate team news and player availability.
Several factors were taken to build this team, however, individuals should have their own ideas for player selection as this piece only provides some guidelines.
Follow our dedicated Dream 11 NBA page for the latest Dream 11 NBA predictions