Why Manchester City must sign Caglar Soyuncu ahead of Jonny Evans
According to reports from Sky Sports (h/t Daily Mail), Manchester City are considering a move to sign Leicester City's Jonny Evans and Caglar Soyuncu to solve their defensive issues.
Last year's Premier League champions have slipped to 4th position in the table after a heavy thumping by Liverpool last week. They were widely exposed against the Reds during counter-attacks and Aymeric Laporte's absence due to an injury put them in an unconvincing position.
Fernandinho, a natural defensive midfielder, has been deployed at the heart of the defence but he hasn't been able to do enough to keep away opponents' attacks.
The lack of quality defenders in their ranks should prompt Pep to take matters seriously and therefore, he must bolster their defensive unit.
Soyuncu and Evans have combined well and they have been impressive this season. Their combination has become one of the best defensive units in the league, having conceded just 8 goals in 12 games so far.
Let's take a look at whose presence has impacted Leicester City's brilliant run of form in a better way.
Game time
According to whoscored, both Soyuncu and Evans have played 12 games in the league.
Goals and assists
Despite being defenders, Soyuncu and Evans have both chipped in with one assist each. Soyuncu has also scored a goal while Evans is yet to score.
Passing Success
Comparing their pass success rate, Soyuncu's is higher up the ranks at 87.8% to Evans' 87.2%.
Tackles
Soyuncu has completed an average of 2.3 tackles per game, whereas Evans has tackled 1.3 times in 1080 minutes.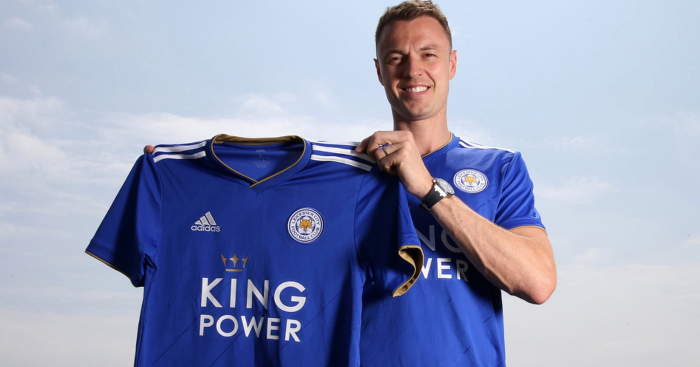 Clearances
Soyuncu has made an average of 5.5 clearances per game, which is also better when compared to Evans' average of 4.3 per game.
Aerial Duals
With an average of 3.5 aerial duels won, Soyuncu seems to have bettered Evans' 2.5.
Apart from statistics, both of them have been consistent and their presence has helped the goalkeeper concede less goals.
Read more
Verdict
With an overall average of 7.25, Soyuncu has performed better than Evans.
Despite being 31, Evans has been a strong force at the back. While he is reaching his twilight years, Soyuncu's career has just begun and the stats show that the Turkish international is one for the future.
Thus, given a choice, Manchester City should add Soyuncu to their ranks.