Lana slams Corey Graves after commentator criticises Rusev-Lana-Lashley angle
The WWE seems to enjoy a love triangle and Lana has been involved in the latest one.
The Ravishing Russian is married to Rusev but seems to have left the Bulgarian Brute for Bobby Lashley.
Lana recently came out on King's Court and claimed that Rusev had been unfaithful to her and all he wanted was to have children with the Russian.
Lashley has attacked Rusev in recent weeks and has been seen with Lana on several episodes.
Rusev does seem upset that his wife is with someone else, and while the storyline isn't the newest, it seems to be working.
Corey Graves wasn't best pleased with this angle and called for the WWE to stop it on his 'After The Bell' podcast.
The commentator was vocal about not enjoying the angle and claimed that Rusev even looked "ridiculous".
Lana continued to take potshots at Graves too and she even declared her love for Lashley.
The war of words continued from the Russian's side as she claimed that the ratings were coming in on Raw.
Lana further went on to say that she is so ravishing that Graves couldn't stop talking about her:
Graves too wasn't lying down after Lana's latest statements and suggested that the ratings aren't all going the right way for the WWE.
The commentator himself has been involved with WWE star Carmella, and the pair have seen several clips shared on Twitter and YouTube in recent weeks.
The former wrestler split with his wife and the new pair seem to be doing almost everything together at the moment.
Lana has a surprise for Raw
The WWE confirmed that Lana had something to share on the upcoming episode of Raw.
It is a strange story given that Lana has been involved in similar parts in the past with Dolph Ziggler.
Rusev had also been involved with other women in the promotion.
Have Rusev and Lana split?
We had covered the story earlier and although the pair are still married, they aren't posting new photos of themselves on any social media platform.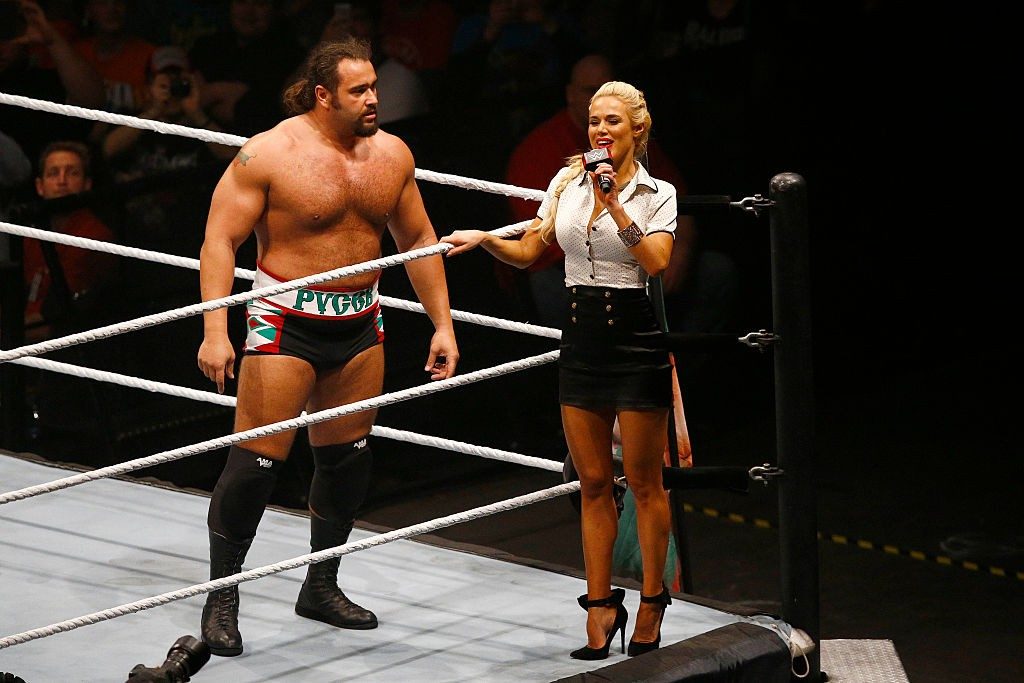 Lashley facing Rusev would have been a great fight against two of the best brawlers in the WWE.
However, this Lana angle should make things spicier and Raw could throw more light as to why she left Rusev.