Sasha Banks highlights how Snoop Dogg helped in creating her new WWE entrance theme
Sasha Banks made a triumphant return to in-ring action on SmackDown by beating Nikki Cross.
The Boss had been out of action for a while but had turned heel when she returned and beat up Natalya.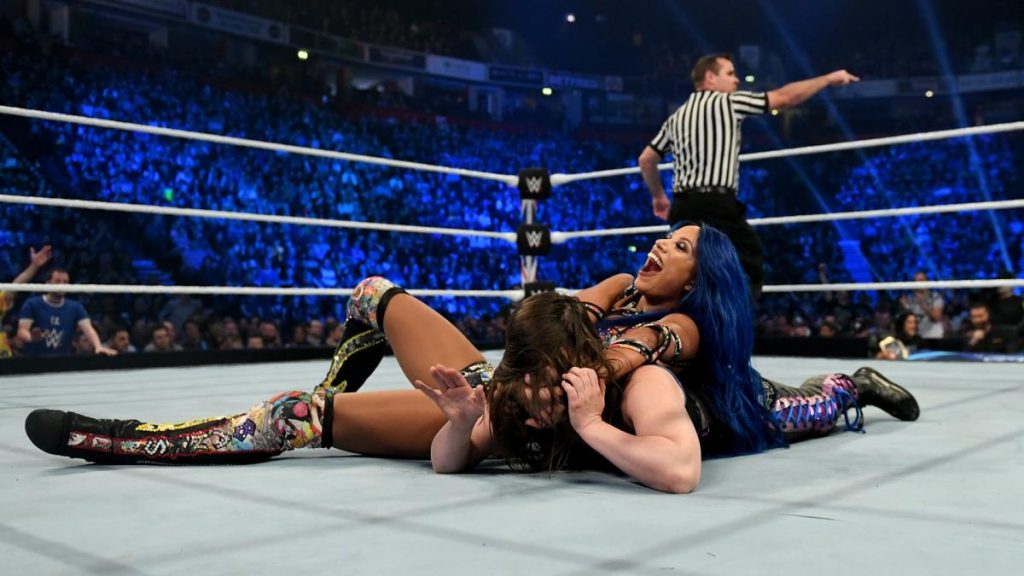 Banks also brought out a new look with blue hair and ditched the old purple hair during that segment. The former women's champion also turned heel and took Bayley to the dark side too.
Bayley was on commentary duty during her match, and she attacked Cross after Banks won.
New theme for Banks
The WWE star has some great connections in the music business and is the cousin of legendary artist Snoop Dogg.
The Boss came out with a new theme before her fight against Cross and was asked about the process leading up to the creation of her new track:
Banks claimed she was making a re-debut in wrestling and had come back with "new hair and new attitude".
The former champion went on to claim this was a "better new me" and wanted to try out "brand new music too".
The Boss was then asked how much work and effort did it take for Snoop Dogg to get involved in the track, given that he is related to the wrestler.
Banks added that it was relatively easy as she just had to call Dogg and offered him a lot of "bling, bling" for the song.
The Boss also claimed that the track "cost a lot" but she had the money for that, and hinted at another party capable of paying her and Dogg.
Banks also took a dig at Manchester as she wanted to leave quickly:
"I am very happy, I have a lot of money and I just really can't wait to get out of Manchester. This place stinks."
She was also asked if the new music captured the emotion of the new attitude, and The Boss gave a quality reply:
"Bow down to the next champ of the WWE. I like the sound of that!"
What next for Sasha Banks?
Survivor Series sees Banks lead the SmackDown women's team for the traditional 5-on-5 match.
The Boss is the captain of the side and features Dana Brooke and Carmella. The pair defeated Mandy Rose and Sonya Deville to earn a spot in the team.
It will be interesting to see who else The Boss chooses for the rest of the team.
RAW haven't picked their side, but that should be cleared in the coming weeks.
The 5-on-5 matches are a huge draw during the pay-per-view. NXT has already disrupted a few shows before and there could be some more interference in the coming weeks.