WWE Gossip: What happened to Bray Wyatt during the Universal title match at Crown Jewel?
Recently, FOX announced that newly crowned WWE Universal Champion The Fiend Bray Wyatt will reveal a personal touch to his title belt.
'The Fiend', as he is well-known, tagged Top Rope Belts in a cryptic tweet. Naturally, it fuelled speculation on a potential change to the title belt.
Wyatt won the title by defeating Seth Rollins at Crown Jewel, but it was an incredible fight.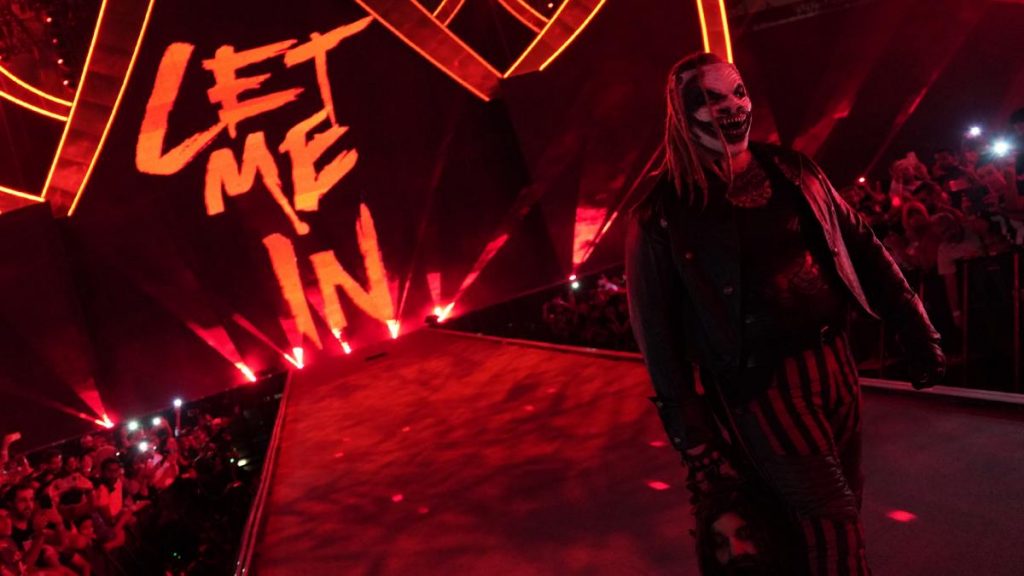 The rivalry had been brewing for a while, and what the WWE Universe got at Crown Jewel was an incredible fight between two top stars from the promotion.
What happened to Bray Wyatt during Crown Jewel?
To win the Universal match, Bray Wyatt pulled off a heck of a comeback. Seth Rollins had him on the ropes with a bunch of superkicks to The Fiend.
The match took place in a red tinge, akin to Kane's earlier days, and Rollins absolutely tried to demolish Wyatt with several big attacks.
Rollins hit The Fiend with several superkicks and used his finisher, The Curb Stomp, multiple times in and out of the ring.
It got to a point where an especially hard one knocked The Fiend Bray Wyatt off the stage onto some boxes.
The pyrotechnics took off as Wyatt fell down into the boxes. There was some concern in the arena as the Fiend fell, with even Seth looking a little shocked.
Seth went down below to finish the job when the area exploded once again.
It was then that the tables turned dramatically in favour of The Fiend. He popped out, locked in the Mandible claw and finished off Rollins with Sister Abigail to win the Universal title.
What happened to Bray Wyatt in first title defence?
Bray was supposed to come on Miz TV on SmackDown after Crown Jewel.
However, WWE's Saudi travel woes denied him his maiden television appearance as the Universal champion.
Rather embarrassingly, fans missed out on The Fiend successfully defending his new title, as it was not televised, and it was on the wrong brand.
Wyatt and Rollins fought on RAW after the NXT invasion in a steel cage match.
As in Crown Jewel, Rollins hit Wyatt with several Curb Stomps but The Fiend hit his opponent with Sister Abigail and retained the title.
It is also worth noting that Raw, SmackDown and NXT stars will be competing against each other in Survivor Series. This is actually a first for the Survivor Series, so there will be plenty of non-stop action right from the get-go.
It will be interesting to see who the Fiend fights at Survivor Series, as Brock Lesnar (WWE Champion) will face Rey Mysterio for the title.