Who are the Bullet Club members? Balor and Styles tease reunion at NXT
The latest episode of NXT featured an incredible six-man tag to end the evening.
The OC and AJ Styles faced off against Keith Lee, Matt Riddle and Tommaso Ciampa, and the match had some incredible spots.
Riddle and Styles were involved in some great moments while the US champion tried to end the match by targetting Ciampa.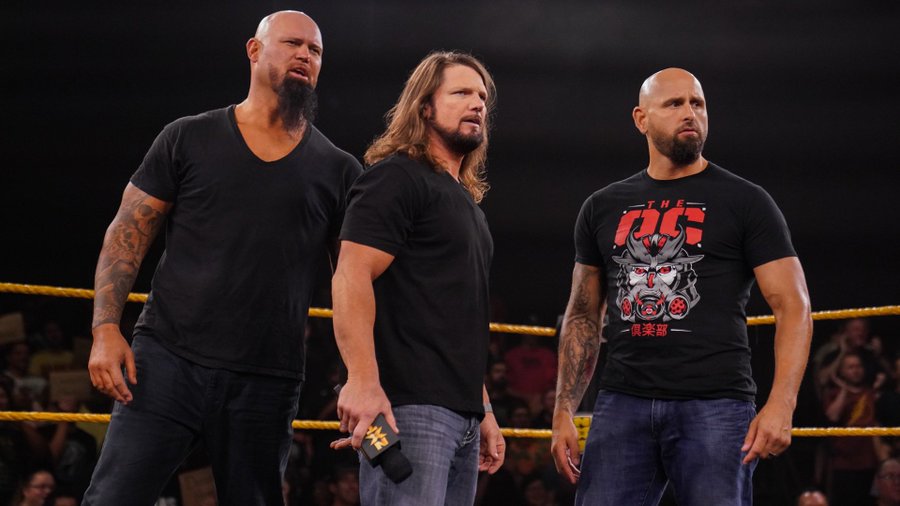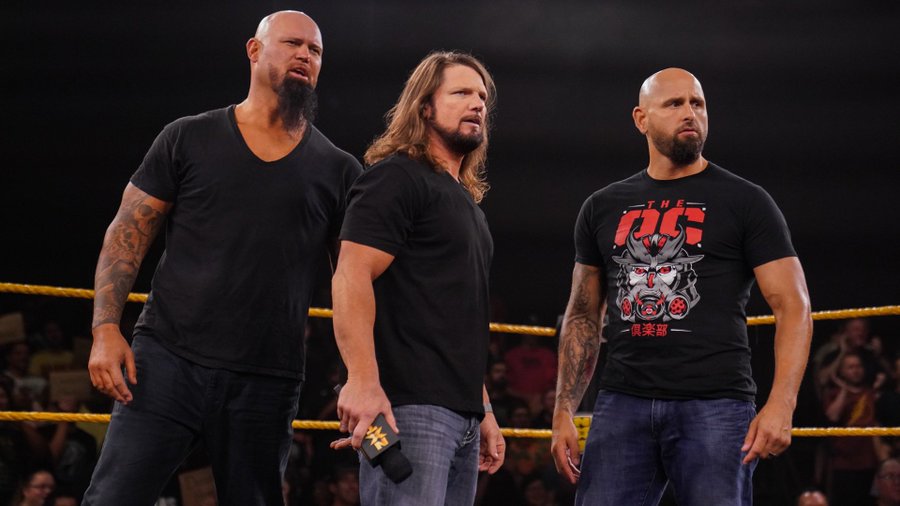 However, the NXT man was not going to go down easily and it needed a distraction from Finn Balor to give Styles the upper hand.
The pair have known each other from their time in Japan and with the Bullet Club.
Balor and Styles also signalled as they would in the past, and there was a smile on the US champion's face when the Demon came out to distract Ciampa.
Of course, there was more action as the match went on. Adam Cole Super kicked Styles and then hit the Last Shot on Ciampa.
Cole's Undisputed Era face Ciampa's team at NXT WarGames, but it was interesting to see Styles and Balor reminding the fans of their Bullet Club days.
What is the Bullet Club?
The Bullet Club are a heel faction which mostly wrestlers in NJPW and ROH.
Balor was one of the first members to form the group which also featured Karl Anderson and Luke Gallows during their time in Japan.
This group featured mostly foreign wrestlers who fought off their Japanese counterparts in NJPW, and has had some notable members throughout the years.
Styles and Balor have their own signs for the Bullet Club with the Demon loading the pistol and the United States champion doing the "Too Sweet" with Andersen and Gallows.
Bullet Club members
The current line up of the Bullet Club features some Japanese stars too with Jay White leading the stable.
Bad Luck Fate and Tama Tonga have been in the club since the inception while the newest member is Kenta.
Bullet Club members often change due to the nature of the business and AJ Styles and Balor have been part of the stable but not at the same time.
Cole, who is the NXT champion, was also part of the Bullet Club in the past while Kenny Omega is another big name associated with the stable.
Cody Rhodes and Frankie Kazarian are other well-known former Bullet Club members, but Balor is the one who laid the foundations of the stable with Gallows and Anderson.
More WWE news:
It will be interesting to see if Balor and Styles join forces later on, but that could be a little difficult given that the pair are on different brands.