LAC vs UTA Dream 11: Will the Clippers beat the Jazz in their second meeting of the season?
The Utah Jazz pulled off a shock of sorts when they beat the Los Angeles Clippers a few days ago.
LA made some great moves in the off-season by landing Kawhi Leonard and Paul George, but both weren't playing in the loss to Utah.
George is recovering from surgery and is yet to play this season while Leonard was rested for this clash.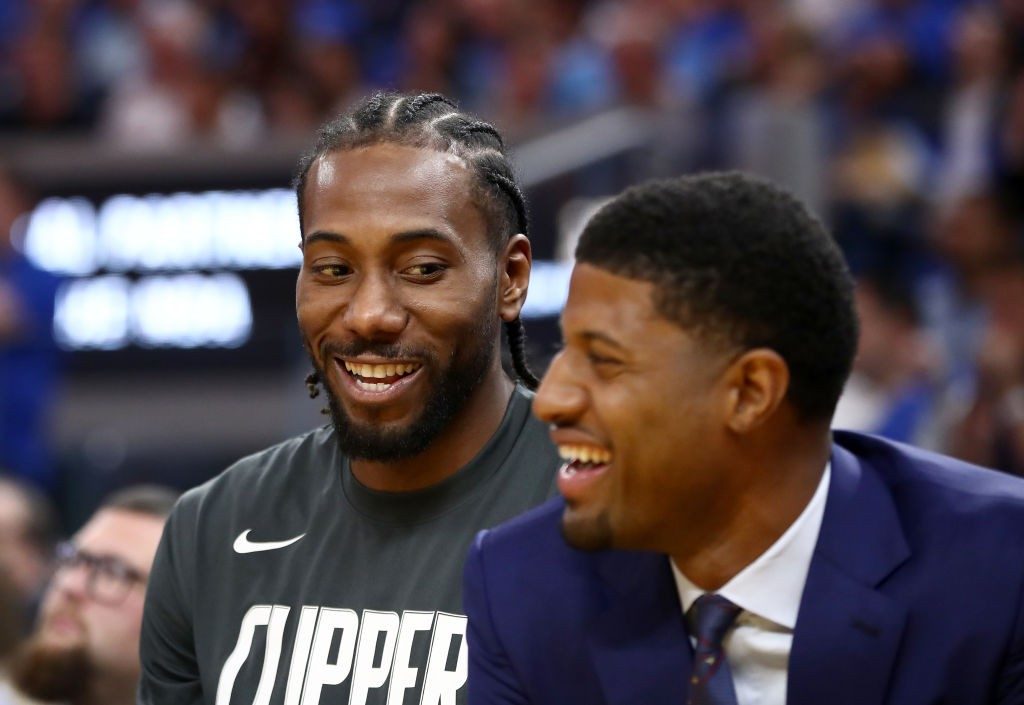 The Clippers, with Leonard, returned to winning ways by beating the San Antonio Spurs 103-97.
The Jazz were beaten by the previously winless Sacramento Kings 102-101 despite some great performances from Donovan Mitchell and Rudy Gobert.
Match details
NBA Season 2019-20
Los Angeles Clippers vs Utah Jazz
4 November, 2019 – 7:00 AM IST
Venue: Staples Center
Dream 11 Fantasy tips and predictions
Both teams are 4-2 after six games of the season, and this should be an interesting battle with Leonard expected to face the Jazz.
Utah have to be wary of Leonard but the Clippers have other stars who can score big on the night.
Doc Rivers has got his Clippers playing well but the Jazz have shown they aren't pushovers and will give the LA team a proper fight.
Point guards
Patrick Beverly doesn't get too many points for the Clippers, but he does a nice balancing act for the team.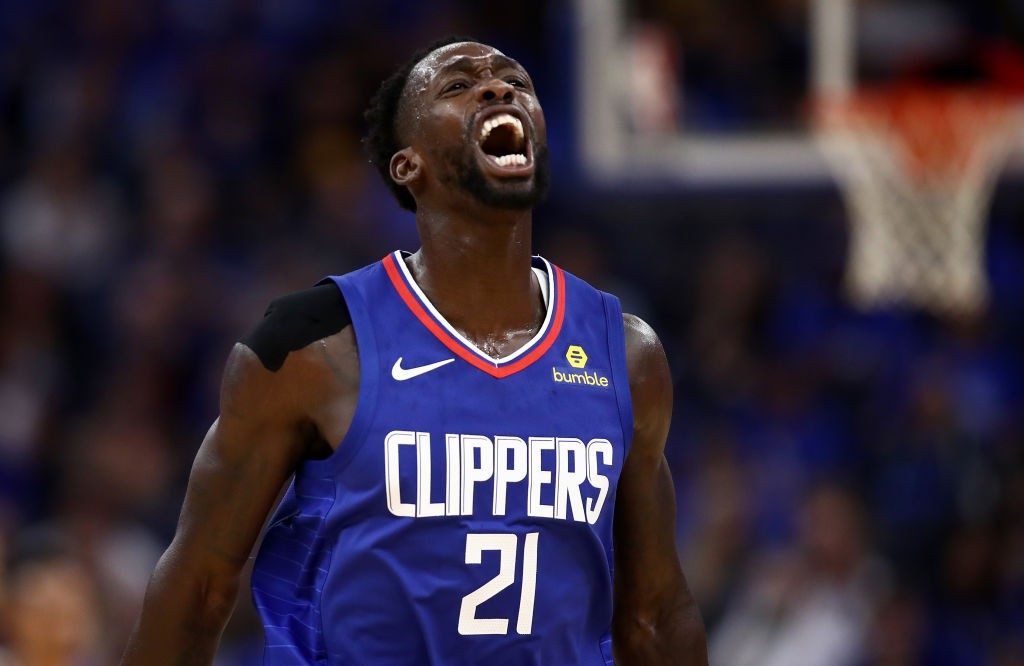 Beverly is a busy worker and is guaranteed to get a few boards, assists and steals with points too in every game.
Shooting guards
Rodney McGruder is selected to keep the credits being spent in check. The Clippers star isn't expected to score a ton of points but could be handy off the bench.
Mitchell will cause problems to the Clippers defence with his scoring ability. The Utah Jazz will depend on him to lead the attack, and it will be interesting to see how he does against the LA side this time.
Small forwards
One man is doing it all for the Clippers and that is Leonard.
The former Raptors star is averaging 29.2 points, 7.6 rebounds and 6.2 assists per game this season (h/t ESPN).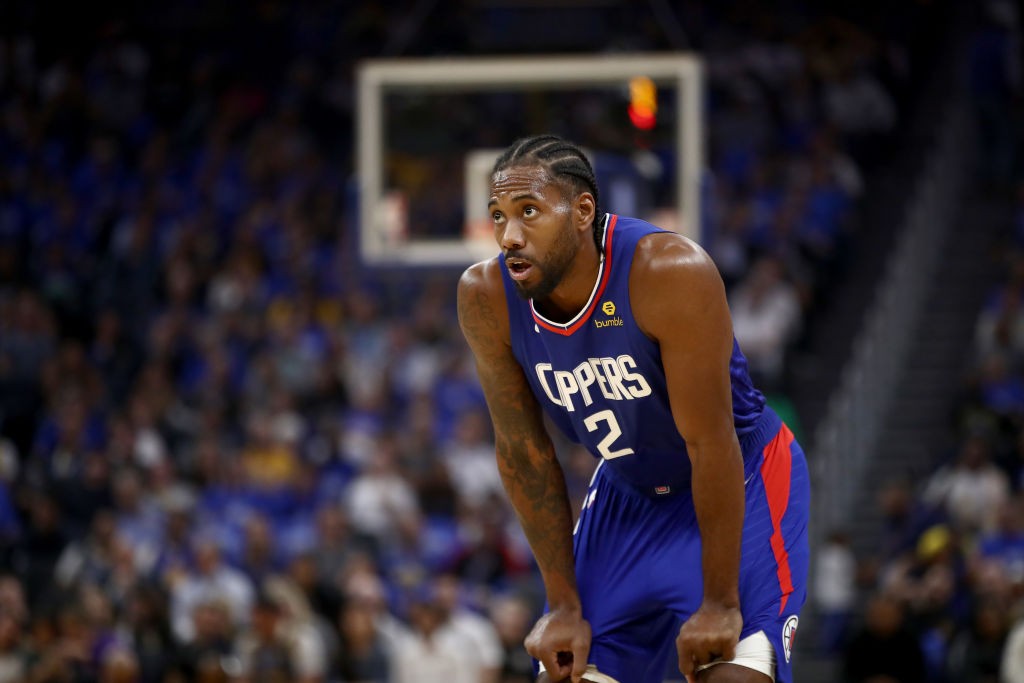 Leonard has already had a couple of big games for his new team, and he could score huge against the Jazz.
Power forwards
It is a story of the Greens for this position with JaMychal and Jeff being selected.
Jeff of the Jazz should get more points than the Clippers star, but JaMychal could get several rebounds in the game.
Centers
Gobert was a monster on the board in the previous game as he racked up 16 rebounds to go with his 15 points.
He needs a similar performance to beat the Clippers but the impressive Montrezl Harrell could have something to say about that.
The Clippers star scored 24 points in the previous game and could cause Gobert a lot of problems.
Star player
Mitchell and Gobert would be decent options for the star player for this game, however, Leonard has to be the selected ahead of this big clash.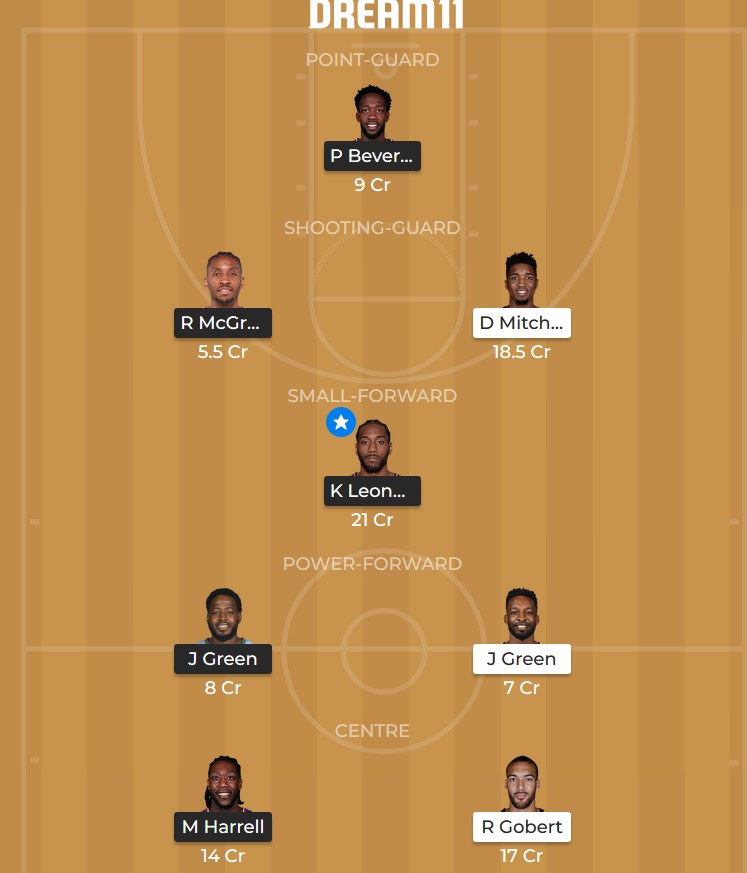 Prediction
LA should have enough in their team to beat the Jazz in the second meeting between the teams.
Leonard returning is a huge boost for them, and it will be interesting to see how many points he scores.
Disclaimer
Selections, fantasy tips and predictions are based on historical data related to the team. It is advisable to conduct additional research close to the game for more accurate team news and player availability.
Several factors were taken to build this team, however, individuals should have their own ideas for player selection as this piece only provides some guidelines.
Image credits: Getty, AFP, Bongarts, (Dream 11 for team line-up)