WWE Gossip: Did Rusev and Lana split in real life?
Things took a crazy turn in this week's Raw as Jerry Lawler held his King's Court regarding Bobby Lashley, Lana and Rusev.
Lana told the King that Rusev wanted a lot of children and Lashley even brought out the infidelity angle which caused her to leave the Bulgarian.
The Ravishing Russian was seen with Lashley a month back, despite being married to Rusev.
Rusev and Lashley both were off television shows for a while and the Bulgarian was facing Seth Rollins for the title.
As the match went on, Lashley appeared with Lana and became intimate which was a shock to most from the WWE universe.
Rusev and Lana had been seen together for most of their tenure in the WWE.
The pair even tied the knot a few years ago, and have shared several photos on social media.
However, this isn't the first time the pair have had love problems in the wrestling promotion.
WWE trying to play with a romantic triangle
The WWE is notorious to play with real-life couples and bringing their love lives into the ring.
Things were taken to another level with Lita, Edge and Matt Hardy.
Lita had dumped Hardy in real life before having a fling with the Rated R Superstar.
The WWE have also had some weird angles with Torrie Wilson's father and Dawn Marie, so it doesn't come as a major surprise that they are trying this angle.
What is surprising is that Rusev and Lana have already been involved in similar storylines in the past.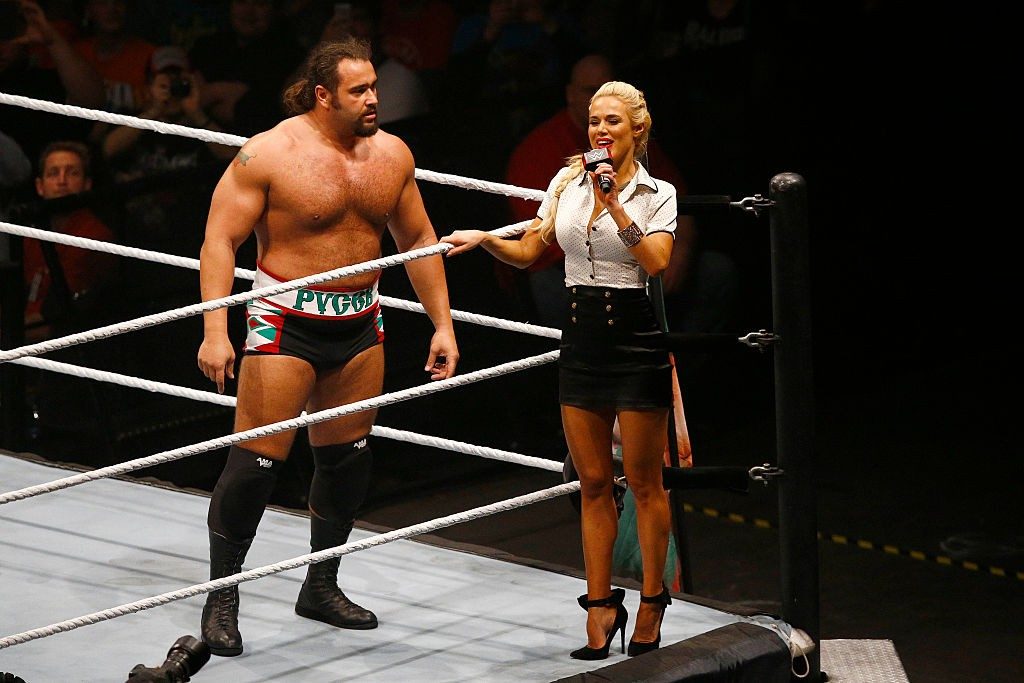 Dolph Ziggler and The Rock have been linked with Lana. Aiden English and Rusev broke up as a tag team due to the Russian too.
Rusev and Summer Rae were also a pair in the WWE. However, they broke off when the Bulgarian proposed to Lana.
All the storylines could have broken the real-life couple but they have been together for the best part of three years.
Have Rusev and Lana split in real life?
One of the biggest searches online in recent weeks has been 'Rusev and Lana split real life'.
Lana, for her part, has posted and shared several videos of her with Lashley. She even retweeted some posts which claimed that the marriage with Rusev was over.
Rusev, for his part, hasn't tweeted anything about his possible breakup with Lana.
The Bulgarian recently tweeted about his arrest related to this storyline.
There will be a clash between Rusev and Lashley in the future, as is with most of these WWE storylines.
There isn't proof that the pair have split up in real life and this storyline could peter out soon.
Sign up for our Weekly Updates!
You don't want to miss this