Comparing Man City's £62.8million record signing and Barcelona's Frenkie De Jong
Man City made the headlines in the summer window with the club-record £62.8million signing of Spanish international midfielder Rodri from Atletico Madrid, with the 23-year-old's arrival at the Etihad, ending manager Pep Guardiola's long and hard quest for a long-term replacement for Fernandinho.
The Brazilian played a key role in City's title-winning campaign this past season but he is expected to receive less game time next term due to his advancing years.
Over the past few years, we have seen that City haven't hesitated to splash the cash in order to bring in top-quality players from across the continent.
However, as we have often seen from their recruitment policy, the paymasters at the Etihad have always stuck to paying the right amount for the players they need.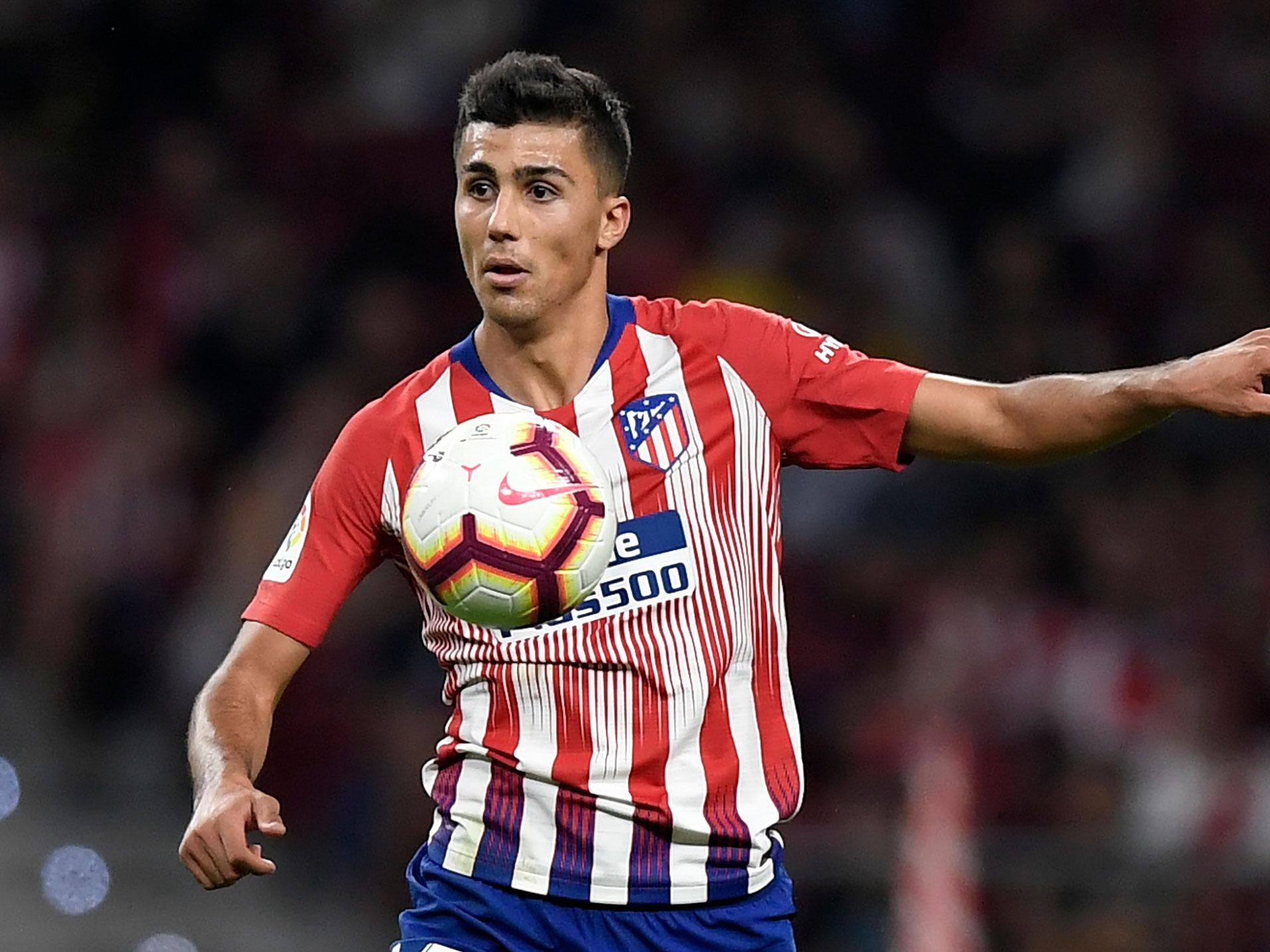 The fans had every reason to be disappointed as the club missed out on signing Frenkie De Jong of Ajax, who has signed for Barcelona. Nevertheless, they can heave a sigh of relief given that Rodri has finally arrived to answer their prayers.
Well, as things stand, Man City have Rodri and Barcelona have Frenkie de Jong and, while there is no direct connection between the two clubs because they play in different leagues, it is worth discussing as to who got the better deal.
Have Man City landed themselves an ideal alternative to De Jong and a good long-term replacement for Fernandinho?
With that in mind, let us compare how the likes of Rodri and De Jong fared for their respective clubs in comparison to City's current midfield general Fernandinho.
Statistical comparison of Fernandinho, Rodri and Frenkie de Jong from 2018-19 season:-
| | | | | | | | | | | |
| --- | --- | --- | --- | --- | --- | --- | --- | --- | --- | --- |
| Name | T | I | C | Tot | TP | PS | KP | AD | AT | DR |
| Fernandinho | 2 | 1.4 | 2.4 | 5.8 | 70.7 | 87.5 | 0.8 | 2.6 | 1.68 | 0.7 |
| Rodri | 3 | 1.2 | 2 | 6.2 | 56.7 | 91.1 | 0.5 | 2.3 | 0.57 | 0.6 |
| Frenkie de Jong | 1.7 | 1.4 | 1.3 | 4.4 | 79.5 | 91.1 | 1.5 | 1.1 | 3.69 | 2 |
Key:- T- tackles, I- interceptions, C- clearances, Tot- T+I+C, TP- Total passes, PS- Pass success rate, KP- Key passes, AD- Aerial duels won, AT- Progressive Runs per 90 mins, DR- Dribbles
The table above throws light on the vital stats of each player, ranging from the number of tackles, interceptions and clearances per game to the number of passes completed, attacking numbers and so on.
Also, it is worth mentioning here that a mere comparison of the numbers cannot decide as to who is better, given that the three players played in different teams, in different leagues and under completely different managerial philosophies last season.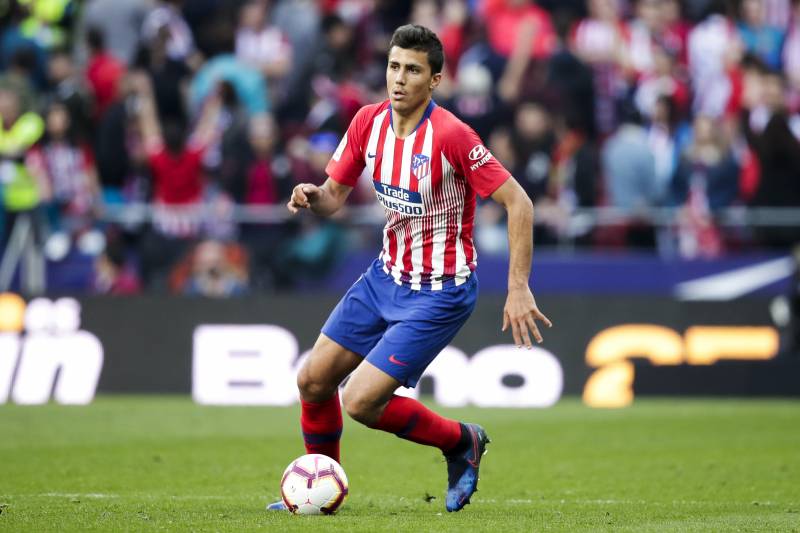 Starting with the defensive numbers, Rodri's total of 6.2 interventions per game last season puts him above De Jong's 4.4 interventions and Fernandinho's total of 5.8 per game.
Rodri completed a staggering 103 tackles in the La Liga this past season, which puts him miles above Fernandinho's 57 and De Jong's 54. Also, Rodri averaged an impressive 2.3 aerial duels in the La Liga, although Fernandinho still edges ahead with 2.6 per game in the Premier League.
Looking at the number of passes played by each player, De Jong certainly tops the list in that aspect, which is not surprising given that Ajax adopted a free-flowing possession-based approach under Erik ten Haag. Fernandinho is closer to those numbers with 70.7 passes per game, while Rodri is way behind with just 56.7.
However, those numbers largely stem from the tactical differences between Atletico and Ajax, meaning that the La Liga outfit's more defence-oriented and direct brand of football could probably have caused Rodri to play fewer passes as compared to the two other players.
However, the most important thing is that there is little to separate between Rodri, De Jong and Fernandinho when it comes to the pass accuracy rates.
Both De Jong and Rodri boast of a pass success rate of 91.1%, numbers which put them ahead of Fernandinho's 87.5%, although we all know that those kinds of accuracy rates are considered as eye-watering for central midfielders.
The attacking numbers
The attacking prowess is exactly where major differences lie. As witnessed during Ajax's incredible run to the semi-finals the Champions League last season, De Jong showcased a level of maturity that defied his tender years not only in terms of positioning, composure, movement, and defensive acumen, but the Dutchman also outsmarted the opposition with his intelligence, creativity from the deeper areas and ability to carry the ball forward with drive and determination.
Rodri, on the other hand, offered little going further up the pitch and any follower of Spanish football would not dare to argue with the fact that he is by no means an overly creative player.
Yes, his positional sense, passing abilities and tactical awareness make him similar to Sergio Busquets but he doesn't have the dribbling ability and the natural flair to create space in the midfield as De Jong does.
Coming back to the numbers, De Jong averaged 3.69 progressive runs per 90 minutes last season, figures which put him head and shoulders above the likes of Fernandinho and Rodri with 1.68 and 0.57 respectively.
Also, De Jong's 2 dribbles per game are better than Fernandinho's 0.7 and Rodri's 0.6 quite comfortably. Let us not forget that Rodri, though quite agile and athletic, stands at 6ft 3in, so one would not expect him to move as quickly as De Jong does.
Barring the difference in styles of the three players involved in the discussion, those numbers also have a lot to do with the tactical differences between the respective teams, in the sense that Guardiola and Simeone like their deep midfielders to stay positionally disciplined and not commit too far forward, whilst Ten Haag seemed to adopt a completely different approach.
Man City were happy to let Fernandinho sit back deep and dictate the play given the abundance of quality in their attacking ranks. Keeping that in mind, it is not surprising to see that De Jong registered 1.5 key passes as compared to Rodri's 0.5 and Fernandinho's 0.8.
Verdict
Whether Man City or Barcelona have got the better deal is something that only time will reveal when de Jong and Rodri take the field for their new clubs this season.
However, as evident from the statistical comparison, the fans on the blue half of Manchester have every reason to be confident that the Spaniard can, indeed, fit into Fernandinho's shoes.
Yes, De Jong would have been a more dynamic prospect given his creativity and natural flair but as mentioned earlier, Guardiola likes his central defensive midfielder to stay positionally disciplined and not necessarily contribute to the attack too much.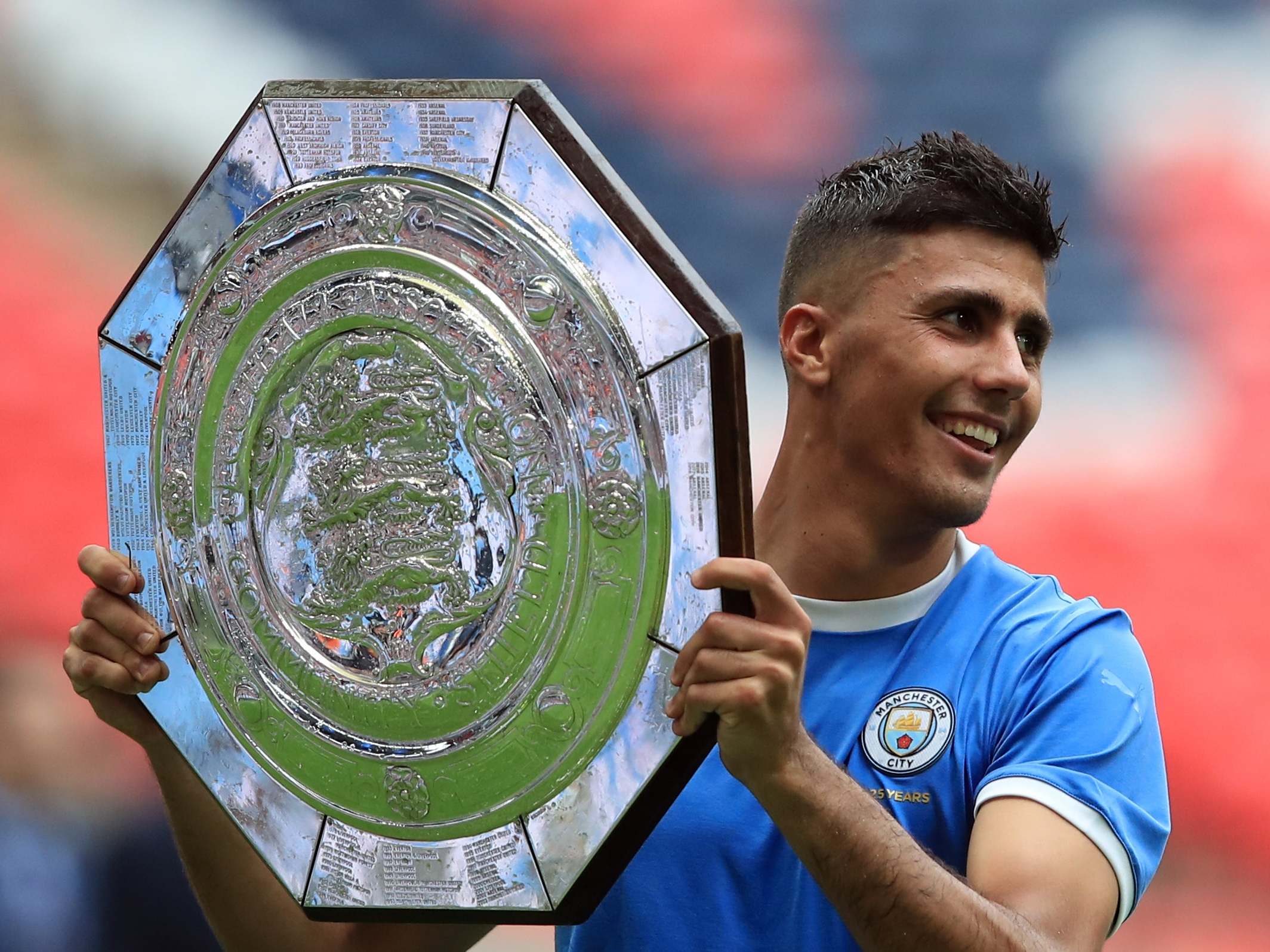 While the entire stability of Guardiola's 4-3-3 system depends on the effectiveness of the No.6 in the middle of the park, the Citizens largely rely on the two attack-minded midfielders on either side to shoulder the attacking responsibilities and support the front trio.
Hence, it is clear that Man City already have loads of quality as far as their options in the final third are concerned, which is exactly why Rodri's lack of creativity should not bother them too much.
Nevertheless, the Spaniard will be expected to play a key role for the Citizens in the Premier League this term, as Guardiola looks to make it a hat-trick of league triumphs.