Southampton on a high after signing Che Adams and Moussa Djenepo – Revisiting the last 5 instances when they spent big in the summer
The Premier League clubs have already made the headlines in the 2019 summer transfer window with some quality acquisitions, and one would expect things to reach its climax in the coming weeks, with just about a month to go before the deadline day in August.
Spurs have come out of their reluctancy to spend big by bringing in Tanguy Ndombele from Lyon for a club-record fee of £60million and Man United have stamped their authority with the £50million acquisition of Aaron Wan-Bissaka from Crystal Palace.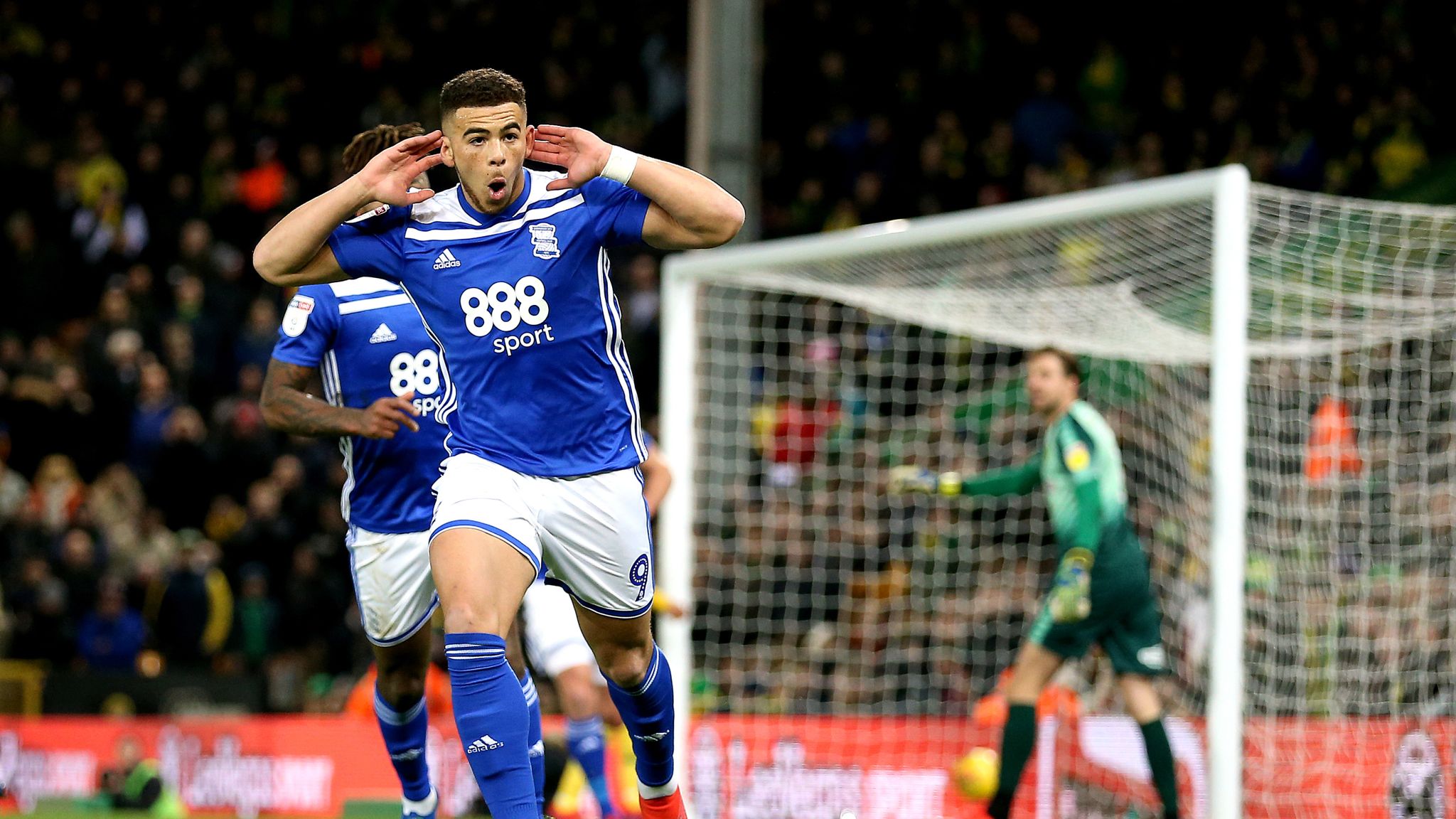 Reigning champions Man City have broken their transfer record to bring in Rodri from Atletico Madrid for a staggering £62.8 million.
Arsenal, of course, don't have too much to spend and Champions League winners Liverpool apparently have enough in their ranks to keep up their supremacy.
The mid-table and newly-promoted clubs are not far behind though, with Aston Villa currently on a spending spree after shattering their club-record fee to get Wesley Moraes on board.
Keeping that in mind, Southampton have also stolen a march on their rivals by once again choosing to spend big this summer, with a view to providing Ralph Hasenhuttl with the best possible set of players heading into the upcoming campaign.
Indeed, they have also made eyeballs turn with the £15million capture of Championship goalscoring hero Che Adams from Birmingham City, while 20-year-old Malian winger Moussa Djenepo has also made his way to St.Mary's for a fee of £15million from Standard Liege.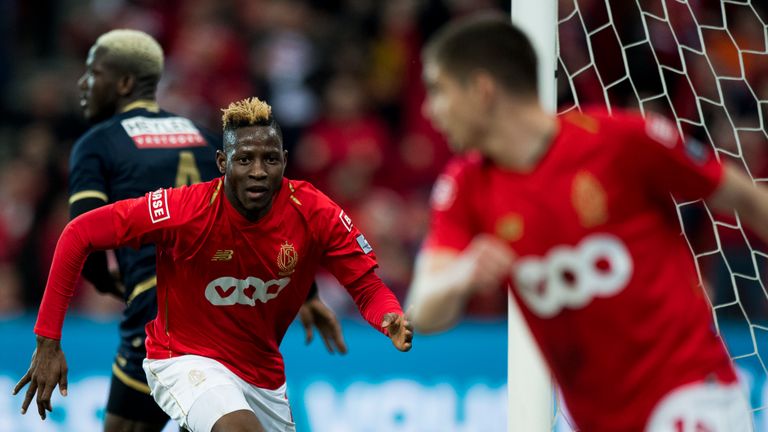 The Saints have more or less been just surviving in the Premier League over the past few seasons rather than making the most out of their top-flight status and while frequent managerial changes haven't helped them hit great heights, the club's dealings in the transfer window in recent times have been questionable as well.
Southampton have had little luck with their big-money signings and almost all of their lucrative buys have flopped in the Premier League.
Well, that might sound surprising considering that the Saints had a lot of success in the Premier League after spending big on players like Virgil van Dijk, Sadio Mane and Victor Wanyama in the past.
However, their recent recruits have failed to pay the dividends, leaving the club's performance and approach in the transfer window under the watch.
In other words, Southampton haven't got enough returns out of the huge amount of cash that they have spent in the market over the past three seasons or so.
Not for the first time in recent years, the level of expectations at St. Mary's would be high once again following another summer of heavy spending.
The fans have every reason to expect big things from their marquee signings Che Adams and Moussa Djenepo in the Premier League, although both players are still relatively young and inexperienced.
Well, the Saints have gambled on Adams and Djenepo this summer and it remains to be seen as to what kind of impact the duo would have in the top-flight next term.
Indeed, some would fancy them to change Southampton's poor track record of lacklustre big-money signings in recent years and break the curse at St. Mary's. However, it is definitely worth taking a look back at the club's last 5 lucrative buys in the transfer window and what actually happened to them.
1. Jannik Vestergaard
Former Saints manager Mark Hughes splashed £18million to acquire the services of Danish international centre-back Jannik Vestergaard from Bundesliga side Borussia Monchengladbach last summer and the 26-year-old played a key role at the heart of the defence for the club in the Premier League this past season.
The towering 6ft 6in central defender came through the door at St.Mary's as a Bundesliga regular and a full-fledged international for Denmark, making a total of 23 starts in the Premier League.
Vestergaard did his reputation no harm in his debut season in English football and established himself as a daunting presence with his powerful frame, although his lack of agility and struggles against fast and agile opposition were quite clear.
Vestergaard showed in his debut English season that he has the raw attributes to evolve into a good Premier League defender but his slow and languid style did raise a few eyebrows. Of course, he is still 26 and has a lot of time to improve his game.
Analysing the transfer fee involved, £18million for him wasn't too bad and given that he fared reasonably well last season, it would be wise not to argue too much.
2. Guido Carrillo
Now, this is a no-brainer and few would dare to argue against it. Mauricio Pellegrino forked out £19.2million in January 2018 to sign the Argentinian striker from Ligue 1 outfit Monaco and it proved to be an absolute disaster of a deal, with the 28-year-old failing to make any kind of an impact whatsoever.
Carrillo netted 21 goals in 95 appearances for Monaco in all competitions prior to this move. While that doesn't look like a healthy strike rate for an out-and-out striker, the Saints were somehow convinced that he had the quality to thrive in the Premier League.
It was always going to be a big gamble for Southampton to loosen their purse strings for an inconsistent South American attacker and it is probably least surprising that the risk failed to pay any dividends.
Carrillo made 10 appearances in all competitions and drew a complete blank before being shipped out on loan to La Liga outfit Leganes last summer.
3. Mohamed Elyounoussi
Signed for a fee of £16million from Swiss heavyweights Basel last summer, the Norwegian winger was brought in by Mark Hughes to add more depth and firepower to the attacking ranks.
Elyounoussi's stocks were on the rise after he accumulated 23 goals and 30 assists in 84 appearances for Basel and the 24-year-old looked all set to take up the challenge of thriving in a tougher league.
However, the Norwegian failed to replicate his heroics in his debut season in English football and went on to make only 16 appearances in the Premier League, drawing a complete blank in terms of goals and assists.
Elyounoussi's failure was a reminder that bringing in players solely based on their reputation from the lower leagues in Europe doesn't necessarily guarantee success.
As for Southampton, it is pretty much apparent that another £16million has gone down the drain, although they might give him a second chance to prove his credentials next season.
4. Sofiane Boufal
The Moroccan attacker netted 11 times for Lille in the 2015-16 season to propel the Ligue 1 outfit to a 5th place finish in the French top-flight and consequent Europa League qualification.
Southampton were also on a high after an incredible run in the Premier League in the 2015-16 season, which saw them secure a Europa League spot and the Saints shelled out a then club-record fee of £16million to bring Boufal to the club.
Well, big things were expected from the Moroccan when he came through the door, but his return of a solitary goal in 24 Premier League appearances in his debut season wasn't much to write home about.
The Saints did, however, offer him a second chance in the following campaign, only for the Moroccan to improve slightly with 2 goals and 2 assists in 26 league outings.
Boufal hardly made a massive impact but he managed to get the fans off their seats with some mesmerizing dribbling skills, lung-busting solo runs and awe-inspiring goals, including the Goal of the Season in the 2017-18 Premier League season against West Brom.
However, despite being a wonderful dribbler, the Moroccan lacked the footballing intelligence and the tactical awareness to thrive in a highly competitive league and was ultimately deemed surplus to requirements last summer.
Now 25, Boufal is back at Southampton following a mediocre loan spell at Celta Vigo in the La Liga, although it seems hard to believe that the Saints would use him again.
5. Manolo Gabbiadini
Southampton looked to have pulled off a massive coup when they spent £14million to bring Italian international Manolo Gabbiadini from Napoli in January 2017.
Gabbiadini arrived at St. Mary's with a promising record in the Serie A and expectations only got higher when he netted 4 goals in 11 appearances in the second half of the 2016-17 campaign.
However, he fell out of favour due to managerial instability at the club and made only 11 starts in the Premier League in the 2017-18 season, scoring 5 goals in the process.
Gabbiadini, despite being a technically gifted player with a good footballing brain, struggled to cope with the tempo and physicality of the Premier League and was used more as a substitute.
Gabbiadini's stint at the south coast promised quite a lot but in the end, it became quite clear that he wasn't going to be the player that the Saints expected him to be.
The 27-year-old was sold to Sampdoria in January 2019 upon the arrival of Ralph Hasenhuttl.
The Saints won't rue his departure too much given that they managed to recoup a sizable portion of the money (£10.8 million) that they had spent to bring him to the club.