An in-depth scout report of Liverpool's latest signing – Who is Sepp van den Berg and what can be expected from him?
Scout report – Sepp van den Berg, Liverpool's new signing
Finally, European champions Liverpool have made their first summer signing – 17-year-old centre-back Sepp van den Berg from Eredivisie side Zwolle for a fee of around £1.3m. (h/t BBC)
Now, from the outside, it doesn't seem like the young Dutchman will make it to the first-team squad but on the basis of what we have seen of him so far in Zwolle and the Netherlands U19 team, we can say that he is one for the future at Anfield.
After all, German champions Bayern Munich were keen to sign him. They even called him when he arrived at Liverpool to complete his medical. (h/t Times)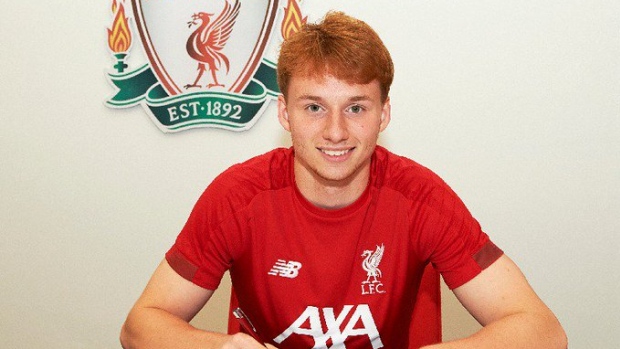 Coming back to the Reds under Jurgen Klopp, they have become a club that stresses on bolstering the youth team to solidify the future. Trent Alexander-Arnold is a prime example of that.
Hence, the fans shouldn't be downbeat by the fact that their first summer signing is based on improving the U19/U21 circuit. 
Below, we will analyse van den Berg's game, take a look at his strengths/weaknesses and how he can be Liverpool's next big thing in a detailed scout report:
Scout Report – Sepp van den Berg (Baby Virgil van Dijk)
Firstly, Sepp van den Berg's game has impressed many around Europe and he is rightly named the "baby Virgil van Dijk."(h/t Scottish Sun) This is due to the fact that he is Dutch and his playing style resembles that of Liverpool's current first-team centre-back.
If we analyse his game in depth, the 17-year-old is an excellent reader of the game and manages to make vital interceptions. His recovery pace to track the runs of pacy forwards is pretty good as well, which makes him a perfect fit for a high-line defence.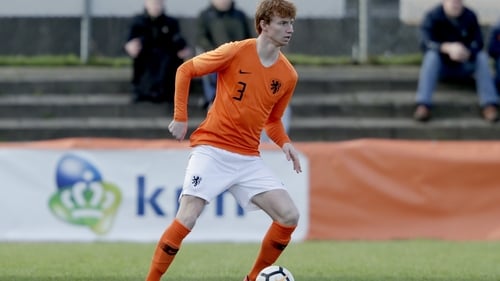 Furthermore, the Dutch U19 international is good when it comes to aerially challenging the opposition centre-forwards. That also makes him a genuine threat from indirect set-pieces into the opposition box, which is always a plus point in any centre-back's game.
Being a modern-day defender, van den Berg doesn't mind passing the ball out from the back or beating the initial press and moving into the midfield with the ball. His qualities are such that we shouldn't be surprised if he plays as a defensive midfielder in the future.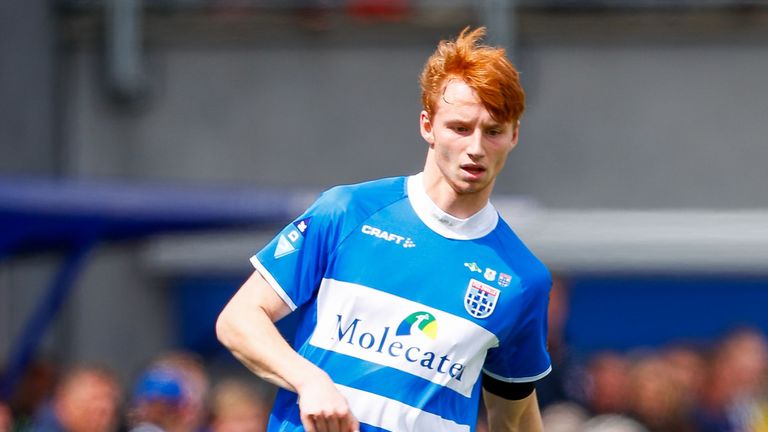 Overall, it can be said that the teenager hardly has any negatives to his game. Maturity and dealing with the pressure will come in due course of time. He, of course, will have a chance to learn from van Dijk, who currently is the best centre-back in Europe.
Since Jurgen Klopp doesn't hesitate to hand first-team opportunities to young players, we could see Sepp van den Berg playing for Liverpool in the near future. The player certainly possesses the potential to impress at Melwood and attract the eye of the manager.
Conclusion
All in all, we can conclude by saying that Liverpool have gotten a gem of a signing for such a low price. The best thing is the fact that they can wait for the player to grow/mature at the club, before handing him first-team opportunities. 
From van den Berg's viewpoint, he is at the best club right now, chiefly due to the fact that Klopp loves working with young players and doesn't hold them back from progressing further. 
Sign up for our Weekly Updates!
You don't want to miss this