Man Utd signing this 26-year-old star with €120m buyout clause is a much-needed step if Solskjaer wants progress
Manchester United Opinion: Why Jan Oblak would be a top signing for United
According to a report from ESPN, Atletico Madrid goalkeeper Jan Oblak is keen on a move to Manchester United this summer.
The Slovenian, 26, has established himself as one of the best goalkeepers in the world and signed a contract extension with Atletico in April which includes a €120 million buyout clause. The report claims he has become seemingly frustrated at Atletico's transfer activity this summer, with stars like Antoine Griezmann, Diego Godin, Lucas Hernandez, Filipe Luis and Juanfran all departing.
French champions Paris Saint-Germain are also believed to be interested, but Jan Oblak, a boyhood Manchester United fan, favours a move to Old Trafford. That being said, should United make a move for the Slovenian international this summer?
Ole Gunnar Solskjaer's side have started their massive summer rebuild with the club announcing last week that Swansea City's Daniel James has agreed on a deal in principle to join Manchester United after passing a medical. Now the United manager should shift his focus to reinforcing his backline that conceded over 50 goals in the 2018/19 campaign. And the changes must start right from the goalkeeping department, with David de Gea hesitant to sign a new deal at the club.
De Gea, 28, had a very poor season according to the high standards he has set in the last few years at Old Trafford. While the Spaniard is regarded as one of the world's best goalkeepers, his reputation took a hit last season after he made several high-profile errors. However, he has a year left on his current deal, but United have refused to meet the goalkeeper's wage demands during contract negotiations.
The 28-year-old shot-stopper could run down his contract after the Red Devils triggered a one-year extension to his current deal to keep him at Old Trafford until next summer. However, Solskjaer and co. would be wise to cash in on one of the best goalkeepers in the world and by doing so, United must replace De Gea with Jan Oblak this summer.
Oblak has excelled for club and country in recent years and is one of the few stoppers who can be deemed in the same class as the man he would replace at Old Trafford. The 26-year-old would go a long way to solving United's defensive issues, whilst being a better distributor than De Gea. In the Slovenian, Solskjaer would be signing someone with experience at the top level of European football and a lot of quality.
Verdict
United don't have an urgency to reinforce the goalkeeping department, as there are other parts of the starting XI more desperate for improvement. If De Gea is sold, however, replacing the Spaniard with Oblak will be a step in the right direction.
To Read More Manchester United News, Click Here:- Latest Manchester United News
Oblak would not come cheap in any case and United would likely have to break the bank to sign him. Should that happen, it'll be a statement of intent from Solskjaer's Red Army.
Time to recoup the £60m? -Chelsea cashing in on this 24-goal star is the need of the hour before it gets too late
Chelsea Opinion: Blues should cash in on Morata before it's too late
According to a recent report by Marca, Chelsea's record outfield signing Alvaro Morata has expressed his desire to stay at Atletico Madrid beyond the end of his current loan tenure. He has said that he'd like to spend the rest of his playing years in the Spanish capital.
While he is officially still a Chelsea player, his intentions have been made clear over the last week.
Morata was a product of the renowned Real Madrid Castilla academy and he worked extremely hard to make his way up through the ranks and into the first-team picture at the Santiago Bernebau.
He was mostly used as a utility player during his first stint at Madrid but he showed enough quality during his opportunities to earn himself a move to Juventus in the summer of 2014.
Having spent 2 years in Turin and secured an impressive return of 27 goals and 19 assists from 93 games, he was re-signed by Real Madrid in 2016 with a view of promoting him to the first-choice striker's role.
His return to Real Madrid didn't allow him to pick up where he left off and eventually, he was gracing the bench at the Bernebau yet again.
His second spell at Real didn't last very long though. Within a year, he was signed up by Chelsea for a monstrous fee. Although some saw this move as a potential game-changer for the Blues, things didn't go quite as planned for the Spaniard.
He struggled to settle into life in the Premier League and ended up spending most of his playing time on the turf due to the physical nature of the football.
Within a few games, it was clear to see that the Spaniard didn't have the physical attributes to showcase his full potential in what is arguably the most aggressive league in the world. The runs and movement that worked so well in Spain and Italy seemed completely futile against the stock English centre-half.
Since making his £60m move to Chelsea, the Spaniard only managed to score 24 goals in 72 appearances and in the Premier League, a return like that just isn't acceptable from the first-choice striker at one of the biggest clubs in the country.
His attitude and body language made him seem like a player who wants out at the earliest and midway through the last season, he was sent out on an 18-month loan to Atletico Madrid.
Read More Chelsea News, Click Here: Chelsea News
His year and a half in London were abysmal, to say the least, and the Blues will do well to sell him in the upcoming transfer window. His recent statements will only motivate the Blues further on this regard.
Morata is definitely not a Premier League striker, as he doesn't have the physical presence to apply himself in tight situations. And a striker like that is not the right man for an ambitious club like Chelsea.
This 24-year-old Spanish midfield magician should become Man City's transfer priority – Here is why
Manchester City Opinion: Pep must target Atletico Madrid's Saul Niguez
Since Manchester City were bought some years ago, they have gradually transformed into a European superpower and have already achieved things that would've been unthinkable a few years ago.
While they've experienced success in various degrees since this take over, their proudest moment had to be at the end of last season when they successfully monopolised the most competitive league in the world by running away with the league title.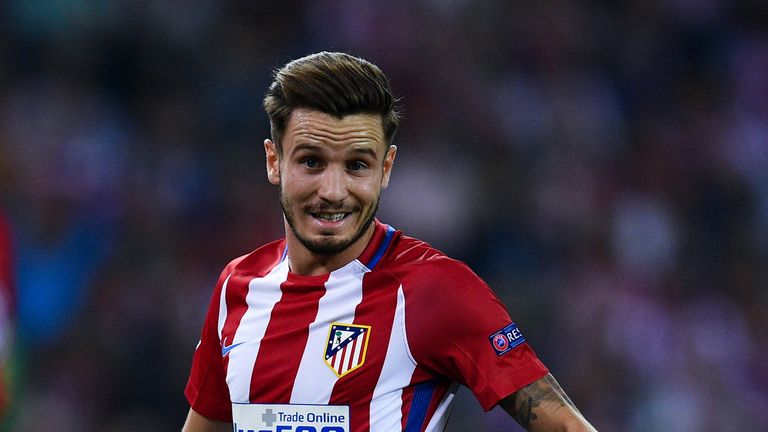 With 2nd-placed Manchester United a whopping 19 points behind City, Pep Guardiola's world-beaters even managed to reach the 100-point tally on the final day of the season, scoring a record 106 goals in the campaign.
While a large part of this success is down to the manager's sheer brilliance, eventually, it was the players they brought in over the course of the last few transfer windows that really did the trick for them.
Unlike other clubs who sign players and ease them into the team, Pep was given enough resources to pick out the players he wanted in order for him to work with intuitively perfect results.
One of their most important signings of the decade was the acquisition of Brazilian central-midfielder Fernandinho from Shaktar Donetsk back in 2013 when the City revolution was still in the development stages.
He has effectively melted into the core of this football club and the fact that he is 33 now, will certainly be worrying as replacing him can be a massive headache if not dealt with properly.
According to reports from The Guardian, Manchester City are close to sealing a deal for Atletico Madrid midfielder Saul Niguez. He has been a revelation since making a name for himself while on duty with the Spanish national side.
The 24-year-old is already turning heads of scouts all over the world and is touted for massive things, given his attributes. While he is a lot better than Fernandinho in an attacking sense, there's no reason why some patient coaching from Pep can't convert him into a holding man.
Read More Manchester City News, Click Here: Manchester City News
With 3 goals and an assist from his 24 La Liga outings this season, the Spaniard is one of the highest-rated midfielders in world football.
However, this certainly doesn't deter his work rate in any way. Like Fernandinho, his skill-set is well-rounded, making him the ideal target for City. Hence, Pep must push to get him in the summer.
Arsenal should go all out in their pursuit of this tricky Argentine left-back to shore up defensive options in the summer
Why Arsenal should sign Nicolas Tagliafico in the summer
According to a report in ESPN, Arsenal are one of the top clubs who are interested in signing Ajax's Argentine left-back Nicolas Tagliafico. Spanish duo of Real Madrid and Atletico Madrid are the others keeping close tabs on the player.
Back in November 2018, the Gunners were taking a close look at the 26-year-old, hence, they have been interested in him for some time. (h/t Sky Sports) With Barcelona interested in Nacho Monreal, and the north Londoners do not have much confidence in Sead Kolasinac in a back four, it makes sense that they keep track of Tagliafico. (h/t Mirror)
Here are the other reasons why Unai Emery and his men should do everything to sign the Argentina international:
Tagliafico could solve their left-back issues once and for all
Nacho Monreal was a great servant for Arsenal at left-back, but at the age of 33, he is not the one who can be relied upon to make runs up and down the pitch on a weekly basis. Kolasinac is great going forward but vulnerable when asked to defend, especially in a back four. Hence, the Gunners must help Emery in signing a new left-back in the summer.
That being said, Nicolas Tagliafico would be an ideal addition to this team. The Argentine is one of the emerging left-backs who has gone from strength to strength in the last 18 months, earning rave reviews in Europe. At the age of 26, he is at his peak in footballing terms and the next five years could see him performing at the highest level.
Attribute-wise, he has most things in his locker. The Ajax man can make runs towards the opposition half but has the pace to recover those runs and defend well in one-on-one situations in wide areas. With key pass and crossing rate of 1.6 and 1.4 per game respectively, the Argentine epitomises a perfect modern-day left-back, who delivers sumptuous balls in the box for the strikers to attack.
Furthermore, the tackle and interception rate of 2.2 per game each shows he is not shoddy when it comes putting a foot in and reading the attacking patterns of the opposition. (Whoscored.com, in the league this season)
Read More: Arsenal would take a massive step towards solving their wide attacking concerns by signing this £2.5m Brentford ace in the summer – Agreed?
Conclusion
All that being said, Arsenal must make sure Tagliafico spends his peak footballing years plying his trade for them at left-back. They must act quickly once the transfer window opens because there are other potential suitors waiting to make the swoop.