Arsenal signing this French midfield powerhouse would help Emery establish a solid core to fuel European ambitions
Arsenal Opinion: Gunners must move for Adrien Rabiot in the summer
According to a recent report from The Sun, Unai Emery's Arsenal side are set to face competition within the Premier League in their attempt to sign PSG outcast Adrien Rabiot in the summer.
The French international midfielder is out of contract at his current club Paris Saint-Germain this summer and a multitude of Europe's top clubs are lining up for his signature.
It has been suggested that Arsenal will face a stern test to bring him to the Emirates, as English giants Manchester United and city rivals Tottenham Hotspur are also keen on the youngster's services. While United and Tottenham certainly aren't in the best of positions, the need for a top midfielder is certainly at Arsenal.
They have struggled for large chunks of the season to break down even the smaller teams and despite signing two quality midfielders last summer, niether of them have performed nearly as consistently as the manager would've hoped. They often found it hard to transition from defence to attack and the pace at which they move the ball needs to improve as well.
Lucas Torreira came into the side and made a real impact in the opening weeks. Despite impressing the Gunners' fans initially, the youngster began to put in rather shabby displays as time wore on.
Similarly, another young player who was brought this season was Matteo Guendouzi. The leggy Frenchman is still a teenager and has room to improve despite his obvious quality and maturity.
The addition of a dominant midfielder would certainly come as a massive boost to Unai Emery's side as they've struggled to compete with some of the Premier League's midfield-heavy teams this season.
Despite boasting one of the highest-rated midfielders in the world in Mesut Ozil, the Gunners haven't been able to impose themselves.
Signing a player as good as Rabiot will definitely be seen as a step in the right direction by the Arsenal fans. His passing and control in the middle of the park are expansive as well as intelligent.
He offers quite a lot going forward and the fact that he's had experience in the biggest European stages will come as an added bonus. 
Read More Arsenal News, Click Here: Arsenal News
Despite being disposed of by PSG this season, the young Frenchman managed to claw together 2 goals and an assist from his 14 league appearances. His 6 games for the France national team offered commendable performances too.
This would be a massive signing if the Gunners can pull it off and unlike Denis Suarez who was signed in the winter, Rabiot would have a telling impact on this young Arsenal side.
This two-time Premier League champion must join any of these 2 English clubs for one last hurrah – Agreed?
Premier League Opinion: 2 PL destinations for Antonio Valencia
According to a recent report by the Daily Mail, Premier League newcomers Sheffield United are said to be eyeing up a move for Manchester United captain Antonio Valencia, as they look to add top-flight experience to the ranks.
The Blades boast a very young side and although they did extremely well to overcome the Championship last season, the Premier League is a totally different ballgame. Like Fulham last season, promotion to the top can have extremely scarring effects on some sides unless they tread carefully.

It was also suggested in a report by Sky Sports recently that last season's Europa League finalists Arsenal are keen on bringing the United skipper to the Emirates, as Unai Emery looks to fill the gaping holes in his back-line.
The Gunners defence was in absolute shambles for many of the important league games this season and when it mattered most, they seemed to simply capitulate under the pressure. The addition of Valencia would go a long way in reinforcing a position that's given the Gunners a lot of problems over the last couple of seasons.
Antonio Valencia is an Ecuadorean international full-back, who's been a fantastic servant at Old Trafford since 2009. Out of contract this summer, a move away from United is imminent, with just his destination yet to be revealed.
He certainly still has a lot to offer to any side because of the sheer experience and quality that he possesses. His exploits for United over the years have become the stuff of Premier League legend and his leadership skills will be a massive boost as well.

Here are the two clubs keen on his signature:

Arsenal
The Gunners' alarming need for a defensive revamp is quite clear to see now and if all the errors and individual mistakes were removed from their game last season, Unai Emery might've been able to take home a trophy at the end of it.
The right-back role has been a headache for Gunners fans over the years and despite the presence of injured star Hector Bellerin, there is a need for immediate reinforcements. Valencia has the composure to slot into a back-line and do a job for them and that's why this move actually makes a lot of sense.
Read More Premier League News, Click Here: Premier League News

Sheffield United
The Blades will have to be extremely careful as they try to manoeuvre the treacherous Premier League waters after a long absence away.
Although they did enough to make it here without having to go through the playoffs, their squad certainly doesn't look the best-suited to overcome the action-packed nature of top-flight football.
Valencia's brilliant ability to get things going down the flank with strong forward runs will help their cause next season and they must sign him up before the other suitors get to him.
This towering 18-year-old wall would work wonders by joining any of these 2 top Premier League clubs – Agreed?
Premier League Opinion: 2 ideal PL destinations for William Saliba
According to a recent report by the Metro, Saint-Etienne's French defender William Saliba is said to be attracting heavy interest from a couple of the Premier League's biggest clubs this summer.
It has been suggested that Ole Gunnar Solskjaer's Manchester United and Unai Emery's Arsenal are both extremely keen on the young talent, who recently broke into the first-team at the club after working his way through the academy.
Although it was his debut season, he has shown no signs of weakness
from the moment he first stepped onto the pitch. The Frenchman is only 18 but was an integral part of Jean-Louis Gasset's Saint-Etienne side that managed to grab onto a 4th place finish in Ligue 1 this season.
He is a tall centre-half, who certainly makes his presence felt by using his physicality to good effect. Despite being young, he showcased some excellent leadership qualities this season and also managed to keep his composure throughout the course of the long and strenuous Ligue 1 campaign.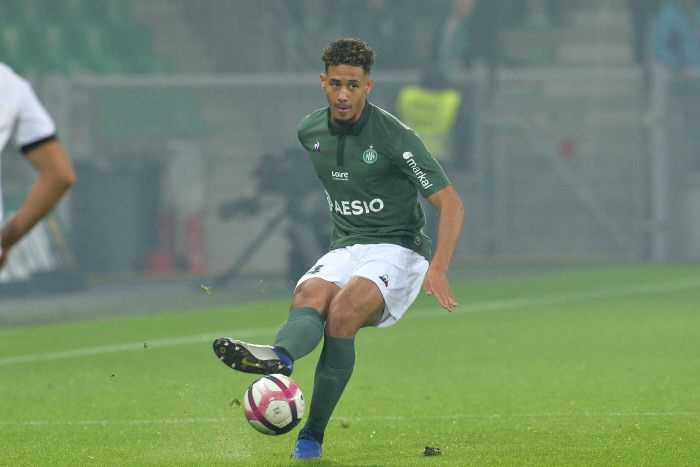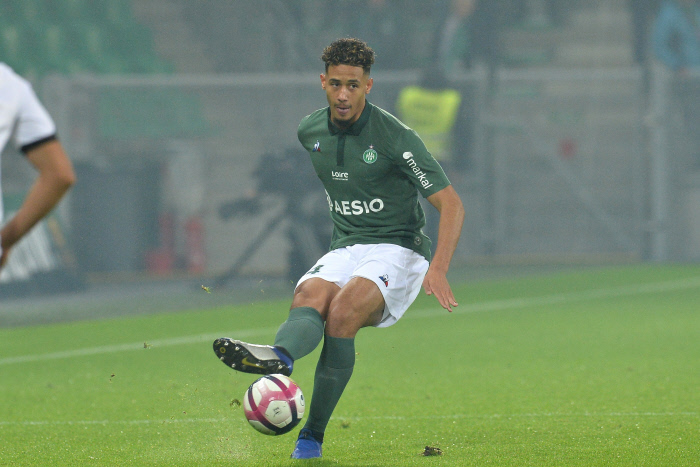 It has been suggested that the youngster is open to a step up to the Premier League next season, with only his eventual destination yet to be decided. It was earlier believed that Manchester United were in the driving seat because the player's agent was spotted near the stadium.
Despite this, it now appears that the Gunners have entered the driving seat in terms of negotiations, with a deal expected to be struck in the coming weeks.
Here are the two PL clubs where he could end up next season:

Manchester United
Ole Gunnar Solskjaer's men were defensively quite poor over the entirety of last season and if they are to have any hopes of breaking into the top four, let alone win the title, they will need to make multiple additions to toughen up at the back.
The inconsistency of players like Phil Jones and Chris Smalling needs to be dealt with and the acquisition of a young and assured head like Saliba would certainly be a step in the right direction.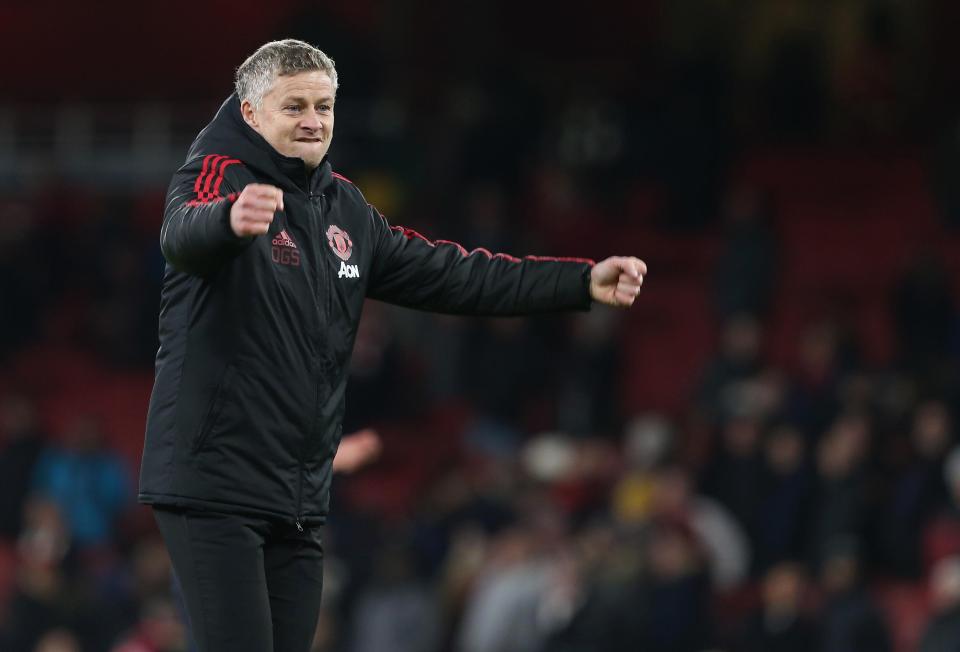 Read More Premier League News, Click Here: Premier League News
Arsenal

The Gunners' defensive struggles have extended far longer than the stretch of recent memory. Despite the presence of experienced stars like Laurent Koscielny, the number of individual errors Arsenal committed last season cost them quite a lot in the grand scheme of things.
The addition of a youthful and dynamic defender who can add a little bit of freshness to the back-line could be exactly what Unai Emery's side needs this summer.
Arsenal should sign this 21-year-old Serie A starlet for a cut-price deal of €12m despite restricted budget – Here's why
Arsenal Opinion: Why the Gunners should buy back Ismael Bennacer?
According to a report from Calciomercato, Arsenal are one of the clubs interested in signing Empoli star, Ismael Bennacer.
Ismael Bennacer, 21, was one of the rare bright sparks for Empoli in an otherwise disappointing campaign which ended in relegation from Serie A. The French-born Algerian managed 37 appearances in the Serie A, bagging five assists in the process.
And the 21-year-old's performances haven't gone unnoticed, with Calciomercato claiming the likes of Genoa and Napoli also said to be interested. The report adds, however, Napoli have moved to the front of the queue for his signature, by preparing a €12m offer for Ismael Bennacer.
Interestingly, Bennacer was sold to Empoli after making just one senior appearance for Arsenal. But the North London club had inserted a buy-back clause into his contract while selling him to the Italian club in 2017. Given the Algerian international's consistent performances for Empoli this past season, the time is ripe for the Gunners to exercise their buy-back clause and beat Napoli to Bennacer's signature.
The Gunners will only have £40million to spend in the summer window after missing out on Champions League, following their Europa League final defeat to Chelsea. Unai Emery has a massive summer ahead of him, where changes need to happen for Arsenal to give them a strong chance of finishing inside the top-four next term.
Having conceded over 50 goals in the Premier League, it is imperative Emery shores up his backline first before moving onto achieving other targets. Bolstering the options in midfield is also a necessity, following the exit of Aaron Ramsey on a free transfer to Juventus. The Welshman's departure has left Emery with Lucas Torreira, Matteo Guendouzi, Granit Xhaka and Mohamed Elneny in midfield.
With Elneny set to depart, Arsenal need help in midfield and Emery must sign a player who is equally good in shielding the backline and creating chances in the final third. Thus, adding someone like Ismael Bennacer would make sense for the Gunners.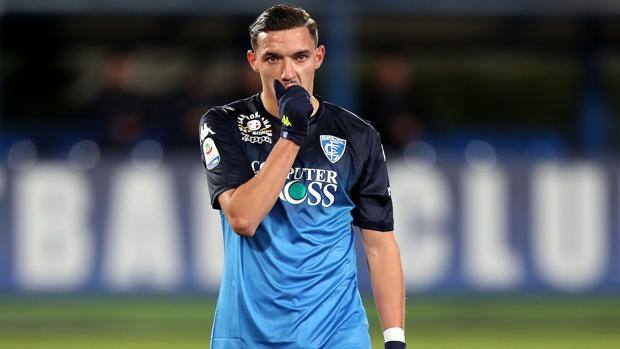 Bennacer ticks all the boxes. The 21-year-old is a defensive midfielder by trade but he is equally adept at creating chances with his creative passing and distribution skills. He is a tireless worker in the middle of the park, renowned for breaking up opposition's play and setting his team for the counter.
To Read More Arsenal News, Click Here:- Latest Arsenal News
The Algerian international has a good turn of pace, dribbling skills and technique, which when combined with his tenacity and energy makes him such an exciting player to watch. All in all, Bennacer would undoubtedly bolster Arsenal's midfield ranks, whilst filling the void left by Ramsey.
Verdict
At 21, Bennacer has a long way to go in his career. He has impressed in Empoli colours in Italy and has shown just why Arsenal would be right in bringing him back to the Emirates this summer.