Manchester United opinion: Signing Dani Alves would be a massive move
According to recent reports by The Sun, Ole Gunnar Solskjaer's Manchester United side could be considering a summer move for 36-year-old Brazilian right-back Dani Alves.
The former Barcelona man has been in the books at Chelsea and Manchester City as well but it's United who could use his services the most.
The rumours about a possible switch to the Premier League have arisen again because the of apparent unwillingness to sign a new contract at PSG. While the French club are only offering him a one-year contract, the Brazilian is said to be holding out for a two-year deal.
If the experienced Brazil international doesn't get what he wants from the Parisians, expect more than one Premier League club to be in for his signature.
It's been suggested that he isn't satisfied with the level of football being playing in the French capital as their Champions League campaign went down the drain yet again.
The Brazilian veteran came up through the youth ranks in Brazil all the way back in 2003 and has featured in over 100 matches for the national side.
He was even an important feature of multiple world cups and he's managed to notch up an impressive 7 goals during this time. His exploits with the Brazil team have become the stuff of legend.
Since developing as a player at Bahia, Alves has had an illustrious career which has seen him play in Spain, Italy and now France.
He played 22 league games for PSG this season and managed to provide 7 assists despite only being able to score once. He picked up 4 yellow cards along the way but he still offers a certain degree of stability at the back.
One of the players that Alves would be replacing at United if he did end up making the switch would be Ecuadorean veteran Antonio Valencia, who has been a loyal servant at Old Trafford for quite a few years now.
Despite his experience, the 33-year-old has struggled to break into Ole Gunnar Solskjaer's team.
Dani Alves is a pacy customer and despite his ripe age, he is assured to offer a lot going forward. Quite often found in the opposition penalty box, Alves has a well-rounded eye for a pass and his crosses from wide are usually executed to perfection.
Although his goals have dried up in recent seasons, moving to a league as vibrant as the Premier League could be the wake-up call he needs.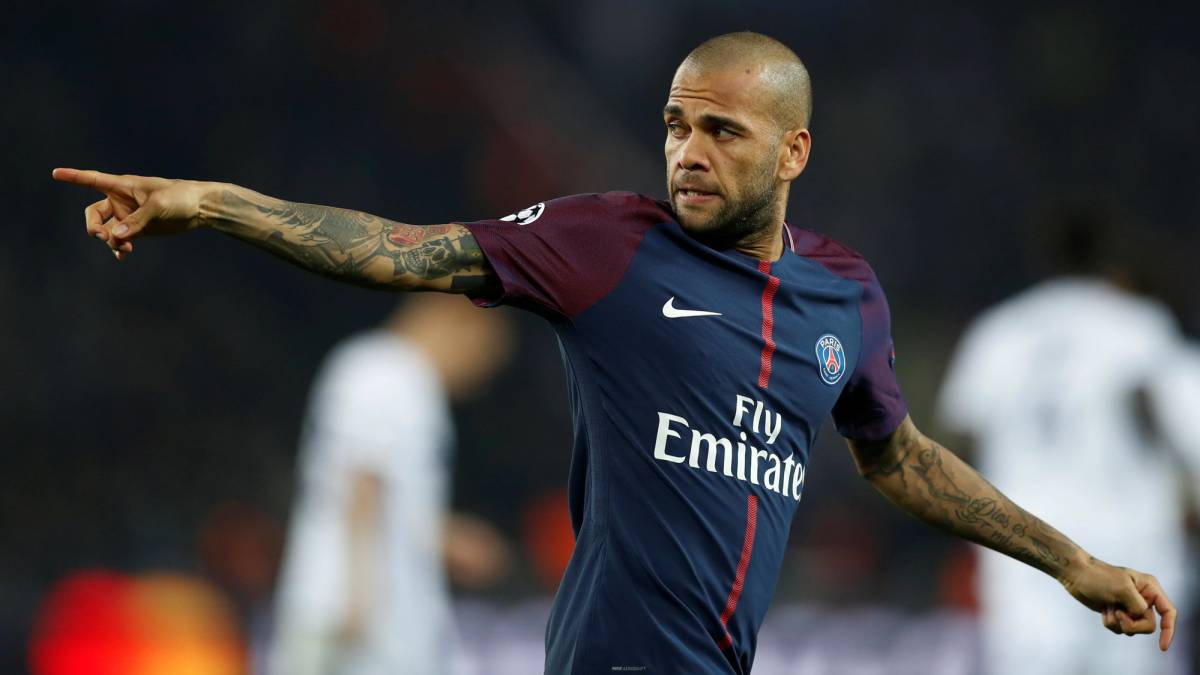 Read More Manchester United News, Click Here: Manchester United News
The Brazilian has certainly expressed his interest in moving to play in what is arguably the most exciting league in the world.
With Manchester United looking to potentially bring in leaders to motivate this young side, Dani Alves could come to Old Trafford as a knight in shining armour to save this historic football club from complete capitulation.