Manchester City Opinion: Scout report on Ronaldo Camara
The Evening Standard has reported that Manchester City are looking to beat Manchester United to Benfica starlet Ronaldo Camara's signature. A highly-rated midfielder, the 16-year-old has been earning plaudits for quite some time.
Both Barcelona and even Manchester United had shown an interest in him as a 15-year old (Daily Mail). However, a move never materialized and instead, the Portuguese star stayed at Benfica.
Similar to Paul Pogba or even Tanguy Ndombele, the 16-year-old is yet to play a senior game for either club or country. However, he has played for the youth teams. Despite being only 16, Ronaldo Camara has already made his debut for Benfica's U19 and Portugal's U17 sides.
Here is everything you need to know about the youngster
Scout Report – Ronaldo Camara
Current Club – Benfica
Age- 16
Position – Midfielder
Barely 16 and Ronaldo Camara already has some of Europe's biggest sides after him (Evening Standard) – and he hasn't even made his senior debut. It will come soon, if his performances with the youth teams are anything to go by, with the Portuguese star climbing up the ladder at breakneck speed.
However, he wasn't always at Benfica. He joined the Portuguese giants from another Sporting CP's youth team. He arrived in the summer of 2015. Since then, he has climbed up into the U19s for Benfica within the space of four years and all before his 16th birthday.
But that should be no surprise, given just how talented Ronaldo Camara is. Despite being 16, the midfielder has shown incredible promise, playing predominantly as a roaming central midfielder. In fact, he is an intelligent and aggressive footballer.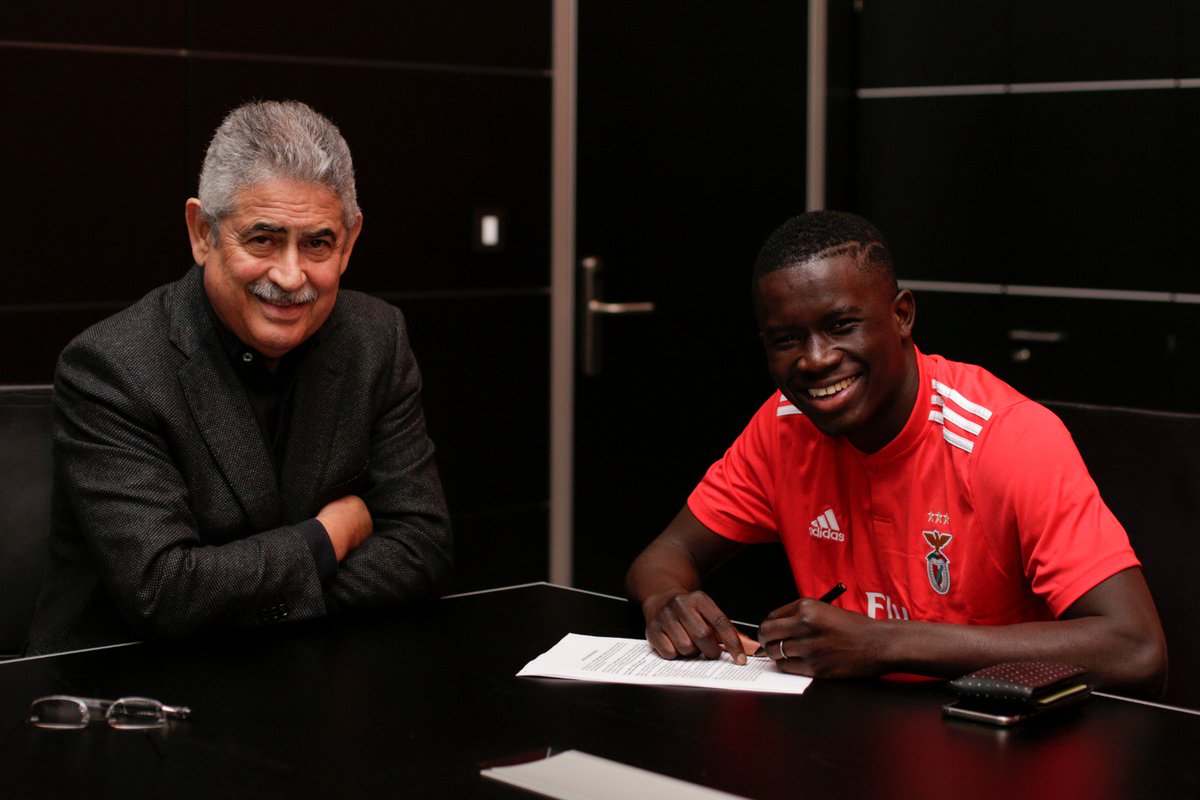 He flourishes in central midfield since it allows both sides to show themselves. Camara's beautiful side is obviously his offensive side, although some may disagree with that statement. A wonderful passer of the ball, the 16-year-old has an exceptional long-range pass in his locker and is not afraid to use it.
Time after time, Camara's passes have found the mark more often than not, with his ability improving with every game. And like Pogba, the 16 year old isn't afraid to dribble with the ball and does it with a degree of comfort. His one weakness offensively is his shooting accuracy.
Like Pogba once again, Camara loves shooting from range and while he comes close, most of his shots don't hit the target. That should change with age and a little more practise but for now, it's a weakness in his game.
However, that isn't to say that he doesn't score goals. When Camara does, they are absolute belters. Defensively, on the other hand, the 16-year-old can be overly aggressive albeit controlled. A high work-rate combined with rather impressive defensive nous for a player of his age, Camara is the all-around package.
He loves putting pressure on the opposition, often flying into tackles and making crucial interceptions while conceding his fair share of fouls. But like his long range shooting, that too should become more refined as the Portuguese starlet grows older.
However, one might hope that Camara stays as aggressive as he is at the moment. It adds a bite to his game, something that not too many attacking midfielders have and more importantly, it's a standout feature.
In this day and age, with a conveyor belt of talent in the footballing world, a youngster needs to have a standout feature.