11 goals, 7 assists – This prolific No. 9 is the right man to enhance West Brom to the next level in the upcoming season

West Bromwich Albion Opinion: Albian Ajeti can lead the Baggies' front-line
West Bromwich Albion are having an exciting season so far in front of the goal as their attacking players have been in fine form. They have managed to consistently play free-flowing, entertaining football with the highly talented members of their rather deep squad.
Currently, in 4th place, their hopes of reaching the automatic promotion spots before the end of the season must now be dwindling. With only 10 games of the Championship season left, covering the 8-point gap on 3rd place Sheffield United can be a Herculean task, let alone catching Leeds United in 2nd place.
With a whopping 11 points separating them from the top of the table where the Canaries sit, their best hope at this point would be the playoffs. Given the goalscoring feats they have achieved this season, this shouldn't be too much of a task for the Baggies.
Given their current attacking prowess, stopping this Baggies side from scoring in any fixture is a difficult challenge and this is clear to see in their goalscoring tally which is already at 68. With a chunk of the season still remaining, this tally is only set to increase in the coming weeks.
While the attacking play has been surreal at times, the defending has been equally atrocious on certain occasions. Like the recent 4-0 capitulation at the hands of Leeds United, West Brom's inconsistency has hurt them. Had it been for a more solid defence, they could have been challenging for the top spot.
With Premier League football on the horizon next season, there are multiple enhancements which have to be made. The most alarming requirement would be in the forward area because of Dwight Gayle's scheduled departure back to his parent club Newcastle.
The addition of a striker should be a priority in the summer for the Baggies so as to effectively replace the striker who has contributed 16 goals and 7 assists. A mobile centre-forward who can be a poacher in the box as well as a good option during build-up play is what they should be looking for.
West Brom should be looking to sign Basel forward Albian Ajeti in the summer to try and replace Dwight Gayle. The Swiss international forward has been in fine form for his club this season and his attacking numbers highlight this even more.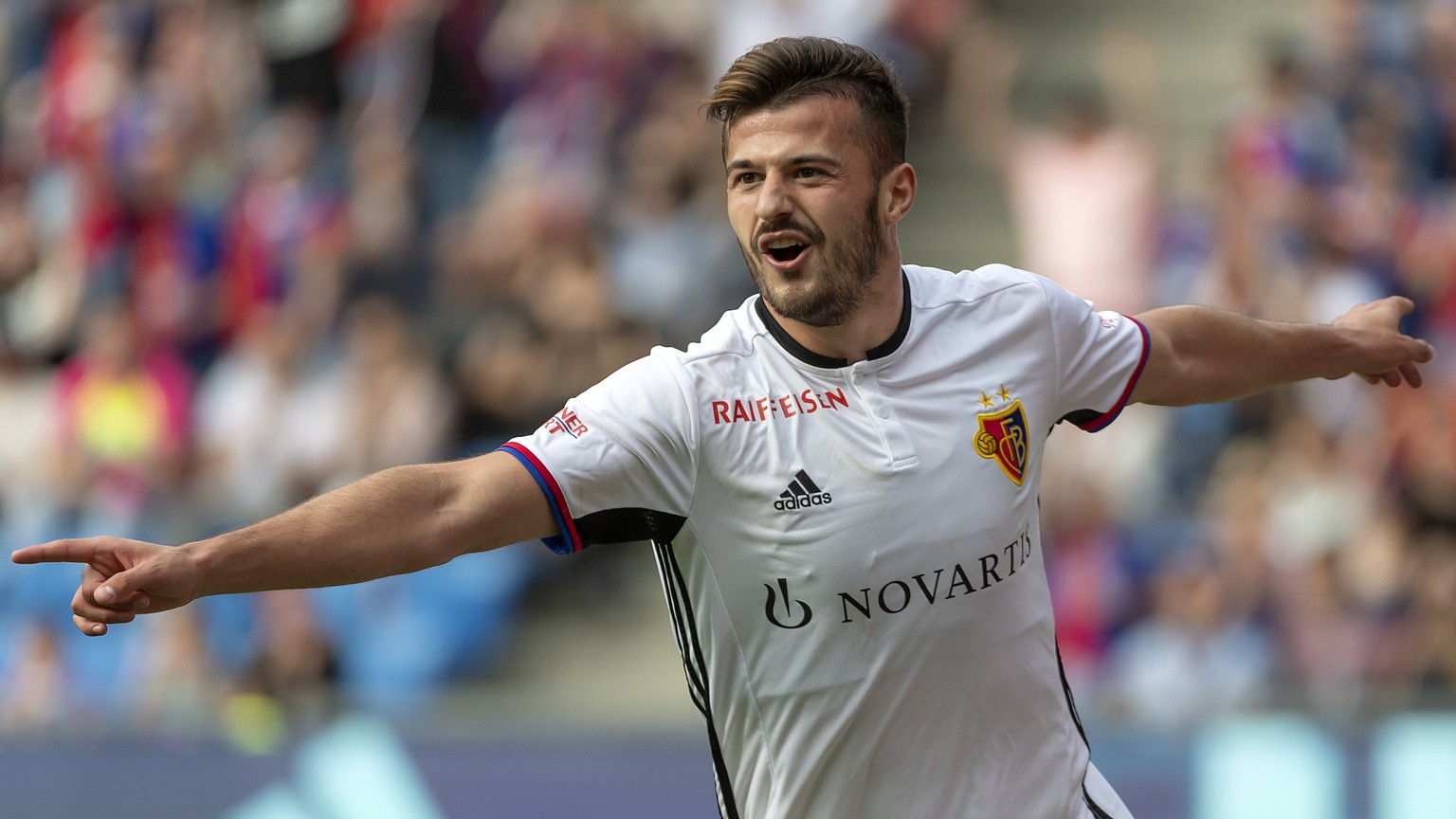 He has scored 11 goals and assisted 7 from his 23 league appearances while he did score a goal for them in their Champions League qualification campaign this year as well. Having made the switch to Basel from St.Gallen in 2017, he has become an important member of the Basel side.
Read More West Bromwich Albion News, Click Here: West Bromwich Albion News
He shows excellent movement in and around the area while his composure while dribbling is quite commendable as well. He is a threat inside the box and can be dangerous from set-pieces as well. He has the right attributes to complement Jay Rodriguez and this is a move that makes complete sense for both parties.
Sign up for our Weekly Updates!
You don't want to miss this