Why Federico Chiesa won't be able to make an impact at Manchester City
The Mirror has reported that Manchester City are set to battle Manchester United and Chelsea in the race for 21-year-old forward Federico Chiesa. The Fiorentina winger cum attacking midfielder has seen his market value sky-rocket with incredible performances over the last year or so.
Many believe that he's the next big thing in the Serie A. For that reason, we see Premier League giants taking interest in him. But they are not the only ones interested in the Viola star, with Calciomercato revealing that Juventus and Inter Milan are also in the race.
It's no surprise that Chiesa has not one but five clubs chasing him, because if nothing else, the 21-year-old Italian star is a great talent. His ability on and off the ball and even defensively has been phenomenal this season. His ability to create the difference in the final third is what has attracted his suitors. So far in 24 appearances in all competitions, Chiesa has scored 10 goals and created a further six.
He is level with Cristiano Ronaldo and Paulo Dybala for assists and only two behind AC Milan star Suso- such an incredible company to be in for the 21-year-old Florentina star.
However, he shouldn't join Manchester City in the upcoming transfer window. The reason is that Pep Guardiola's men already possess a wealth of talent in the attacking line, hence, Chiesa might not be a first-choice week in week out.
The likes of Raheem Sterling, Leroy Sane, Bernardo Silva, Riyad Mahrez and even Gabriel Jesus are all class acts but more importantly, all struggle to maintain a regular place in the playing eleven. Of the five stars, only Bernardo Silva has played 23 or more games in the Premier League, with Gabriel Jesus at the lower end of the spectrum with 20 alongside Mahrez.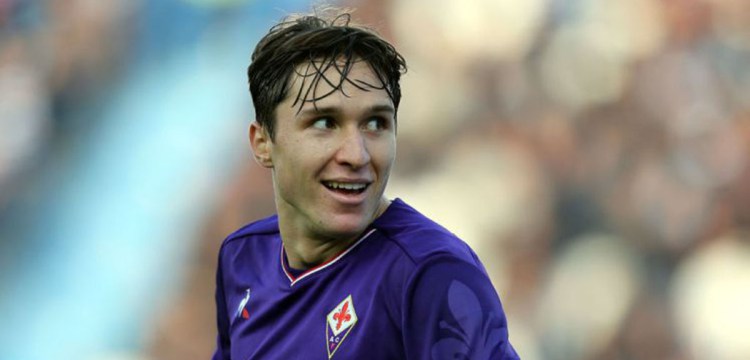 For a budding star like Federico Chiesa, while Pep Guardiola's tactics and management would him a lot, lack of game time would take a much larger toll. While the former is expected to move on soon from Florentina, it should be at a club where he can take his ability to the next level and also challenge for trophies regularly.
Read More: Premier League's £30m rising star would be an impactful addition for Man City and Guardiola must get him
Hence, from the player's development viewpoint, he should look to join a club that actually needs an out-and-out-winger or an attacking midfielder. Arsenal is a perfect example!