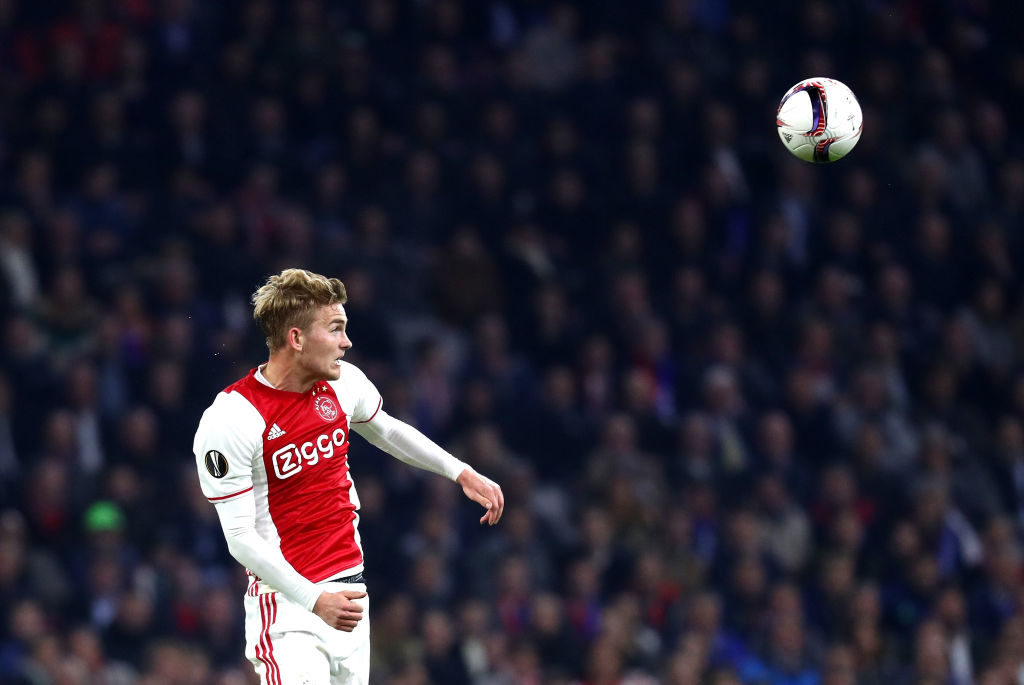 Why Matthijs De Ligt will be able to make an impact at Manchester City
Manchester City are building an empire under Pep Guardiola, with a target of taking over the world in the near future. Champions League, Premier League and even the FA Cup, everything should be attainable and a competition that they can dominate. However, despite being incessantly linked with a move for Frenkie De Jong (via the Daily Mail), the Ajax star eventually joined Barcelona in an incredible £65million move recently.
This among many other factors has led to Football Orange revealing that Manchester City lead the race for De Jong's Ajax team-mate Matthijs De Ligt. The young and versatile defender has been on the radar of some of Europe's biggest sides including and not limited to PSG, Barcelona, Real Madrid, Manchester United (via Manchester Evening News), and even Juventus.
Easily among football's most coveted youngsters, there is no surprise why the world is at Matthijs De Ligt's feet given his natural born talent. Still only 19 years old, De Ligt has made himself into a world-class centre-back with the ability to go even further, with many critics believing that he can one day win the Ballon d'Or. However, with that much pressure on his shoulders, it's surprising that the 19-year-old hasn't collapsed yet.
Once again that isn't surprising, as despite still being in his teens, De Ligt has shown composure and maturity well beyond his years.
That is witnessed by the fact that Ajax made him their youngster captain at the age of 18 and will continue to do so unless he leaves the club in the near future. That combined with the fact that he's already made 93 appearances for the Eredivisie giants, shows just how valuable he is.
For Manchester City, however, these are all attributes that they value and covet but the Etihad Stadium isn't the right move for the young Dutch international. Sure in all likelihood he would flourish under Pep Guardiola, but given the fact that the club already has Nicolas Otamendi, John Stones, Aymeric Laporte and Vincent Kompany, it could get crowded.
Read More: Forget it Guardiola– Man City cannot afford to lose this 24-year-old and should rebuff Real Madrid's offer of £70m
The 19-year-old needs to be able to play football regularly where-ever he goes next. Rather playing second fiddle to John Stones and Aymeric Laporte, two defenders who've shown their class this season, isn't a good option. In the long-term, it will affect the Dutchman's confidence and development.
However, if Manchester City are willing to let go one or two of their defenders to make space for De Ligt, then a move would be the perfect option. Not only does the Cityzens get one for the future but the Premier League gets to witness the birth of a new defensive era.