Reinforcing midfield, finding a No. 9 – Three things Newcastle United need to do this January to seal a mid-table finish

Three things Newcastle United need to do to in the January transfer window
When the world first heard that former Liverpool manager Rafael Benitez took over at Newcastle United, many expected it to be the second coming of the Toons. However, nothing has panned out since then, and while they escaped relegation last season, it was by the skin of their teeth.
The Toon Army have struggled to compete with Premier League's big boys, thanks to a vast difference in transfer budgets. While Newcastle may never have the budget of the big boys, the club need to add the right players and make sure they're good enough for the English top tier.
Now that the January transfer window is open, a few deals can be made to address key areas.
#3 Replace Ayoze Perez
The Spaniard has struggled since arriving in the Premier League, never really hitting the heights he once did in the La Liga. However, now that Newcastle United are facing the butt of the barrel they need to make sure they have the right players to save their season. While the threat of relegation is at a decent distance, it can creep up on a side very fast.
However, replacing Ayoze Perez is not something that can be done in a hurry and thus the club needs to take their time and scout the right player. But they should start looking – or even bring in a potential target on loan – to help them out and prove to the 26-year-old that he is replaceable.
#2 Find an affordable goal-scorer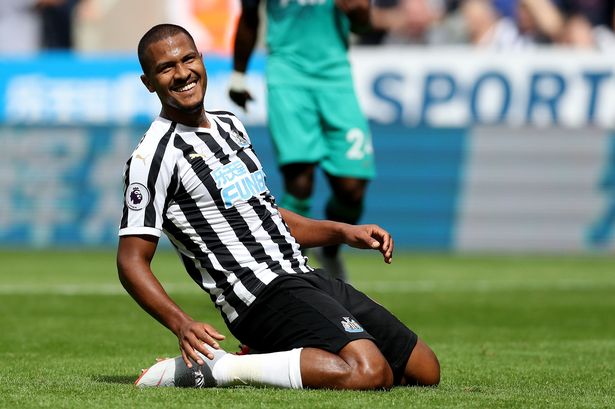 Goal-scorers can come from anywhere, but for Newcastle, they need it to come now and fast, especially with their front line struggling. Former West Brom striker Salomon Rondon leads their goalscoring charts with five in 15 appearances but a far second is Ayoze Perez and centre-back Ciaran Clark with 2.
That means that at the moment, till they find an affordable goal-scorer there is nothing that Newcastle can do. But that statement doesn't mean that they need a striker, it could be a winger or even a midfielder in great form but dependable to find the back of the net. If Benitez does find that, then they itch one step closer to doing well.
#1 Reinforce their midfield
Jonjo Shelvey, Mohamed Diame, Ki Sung-Yeung and Isaac Hayden, that is the extent of Newcastle United's midfield line. And to make things worse Sung-young ki is injured and can't be called upon till the Asia cup is over, which means that the Toon Army have a real problem.
Read More: Three players Newcastle United should look to sign from the Championship – including sizzling 22-year-old goal machine
While they have been linked with a move for Fulham's Tom Cairney (h/t The Independent) and a few others, nothing has panned out yet. But if one thing is for sure, Newcastle United need at least two more midfielders, especially with Jonjo Shelvey (h/t The Sun) on his way out. A deep-lying playmaker and a central box-to-box midfielder to help out would be ideal at this stage of the season.