Forget Philippe Coutinho – Manchester United would be better off targeting any of these three players instead and here is why

Three players Manchester United can target instead of Philippe Coutinho
Fox Sports has reported that Manchester United are set to make a move for FC Barcelona superstar Philippe Coutinho with an offer of around £178 million. However, that deal is never going to happen, given the fact that Barcelona chased Liverpool for six months before the Reds finally gave in.
Considering their links to multiple other stars from around the world, Manchester United should just make a move for someone else. That said, here are three players the Red Devils can target instead of Coutinho.
#3 Isco Alarcon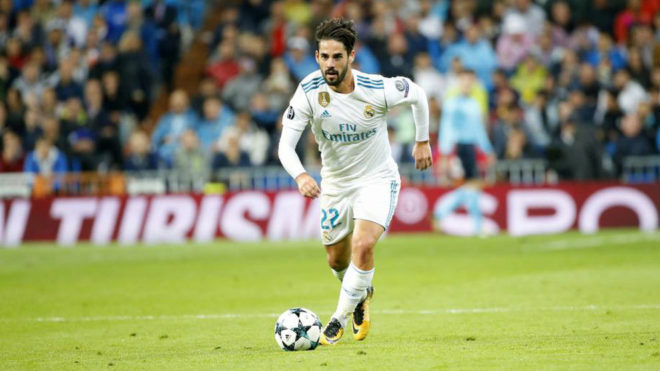 Isco might be struggling and unhappy but he is still a world-class attacking midfielder for both Real Madrid and Spain. Now with the transfer window open, Isco has two choices – either move on or fight for a place at the Santiago Bernabeu. Things could get complicated since the likes of Arsenal (h/t The Mirror), Manchester United (h/t Daily Express), Juventus (h/t Calciomercato) and even PSG (h/t Marca) after him.
The question, however, is despite all of Isco's talent, can and will the 26-year-old flourish in a physically tougher Premier League? It takes no prisoners and as Mesut Ozil, Angel Di Maria and many others have realized, it's a tough place to play in.
But then again, the Spaniard is a game-changing star to have, with the ability to influence and change the course of a game single-handedly.
#2 Nabil Fekir
He finished last season with 21 goals and a further 7 assists and yet Liverpool hesitated to make a £53million move (via the Telegraph) for Nabil Fekir. This season, despite being dropped for 7 games, Fekir has still contributed to 11 goals in 17 appearances which include five in the Champions League.
His abilities on the ball and eye for goal is incredible but it's his injury issues that may stop any suitors in the near future. But if Fekir manages to stay fit and keeps doing what he does best, it's only time before he makes a big money move elsewhere with Lyon struggling to keep their best stars.
With that in mind, why shouldn't Manchester United jump in the race for the Frenchman? After all, he would be much cheaper than Coutinho.
#1 Paulo Dybala
There won't be anyone else topping this list as long as Paulo Dybala is still at Juventus proving himself. While he has struggled this season in the Serie A, Dybala's performances in the Champions League has shown that he's second to only a few players in the world. Even more so after he showcased what he could do the last term, finishing the season with 26 goals and 7 assists in all competitions.
Read More: Man United would pull off a shrewd move by raiding top-six rivals for this 26-year-old midfielder – Here is why the move can work out under Solskjaer
Now with Barcelona (h/t Calciomercato) re-igniting their interest in the 25-year-old and Manchester City (h/t Sky Sports) also interested in Paulo Dybala's signature, things could get interesting. However, if Manchester United want a world-class attacking midfielder/second striker, there are few players better than Paulo Dybala.