The time has come for this modern-day Chelsea legend to move on and find more playing time elsewhere – Agreed?
Why this is the perfect time for Cesc Fabregas to find a new club
Cesc Fabregas has had an almost unbelievable career in the Premier League. He has played a total of 350 games in the English top-flight, having recently achieved that mark in Chelsea's 0-0 home draw against a struggling Southampton side.
He has 50 Premier League goals and an inexplicable 111 assists. He is also the holder of the 2nd highest number of Premier League assists behind only to Ryan Giggs who has 162. But Giggs had a much longer Premier League career than Fabregas did.
He is still only 31, which by footballing standards, is not that old. Still capable of brilliance on his day, Cesc would be an excellent addition to any side not just in the Premier League. His best option would be moving to a relatively smaller team where he is guaranteed more first-team football.
Fabregas has developed into a pass master over the years. His range is unmatched and the quality of every ball he plays is exquisite. The beauty of his passes lies in their simplicity. The fact that he can look up and find passing lanes that opposition defenders cannot even dream of is what has made him stand out.
He is not the fastest or the strongest but what makes him an amazing player is his sheer technical ability on the ball. Capable of some slick flicks and neat touches, his short passing is sublime and he barely every misplaces a ground ball.
But Fabregas wouldn't be Fabregas with his wide array of long passes. Over time we've seen him use his right foot, left foot and head. In fact, the Spaniard has assisted most players he has played with using most parts of his body.
He is probably the most technical player to grace the footballing world since the rise of Andrea Pirlo at Juventus. A highlight reel of Cesc Fabregas' best passes would be an extremely interesting and entertaining watch for any real football fan.
Read More: Chelsea would pull off a smart move by swapping this lacklustre attacker to sign this Argentine maestro in January
With reports from Calcio Mercato suggesting that he is close to a deal with AS Monaco of the Ligue 1, it would really be the end of an era in the Premier League.
Realistically, fans of the English game will never forget the likes of Frank Lampard, Steven Gerrard, Ryan Giggs and Paul Scholes. Cesc Fabregas has done more than enough to fall into that category already even though he still has years left in his playing career.
Leicester shouldn't think twice about completing this £20m deal for Ligue 1 struggler – would be a game-changer
Why Youri Tielemans would be a brilliant signing for Leicester City
Mail online's Dominic King broke the story that Leicester City are interested in signing Monaco's Belgian midfield starlet Youri Tielemans. The report says that the Foxes are willing to pay £20million for the 21-year-old and Claude Puel is said to be a massive admirer of the midfielder.
Having come through the ranks at RSC Anderlecht, a club that has produced Premier League stars such as Romelu Lukaku, Aleksandar Mitrovic and Vincent Kompany among others, Youri Tielemans made his senior debut for the club at just 16 years old. This made him the league's 4th youngest ever player and in the same season, he became the youngest Belgian ever to play in the UEFA Champions League.
He won the Belgian young player of the year award in each of his first two seasons with Anderlecht. After 139 appearances, the 21-year-old made a £21million move to Monaco in 2017, signing a five- year deal.
Youri Tielemans stands out for his solid all-round skill set with the ball and his tremendous ability to shoot from distance. The Monaco man's versatility of playing anywhere across central midfield is a massive bonus.
With the Foxes limited to James Maddison and inexperienced youngster Harvey Barnes, who only made his debut earlier this month, for creativity, Tielemans could fit in perfectly in the number 10 role, playing behind centre-forward Jamie Vardy.
With Wilfred Ndidi and Hamza Choudhury providing steel to the midfield, the Belgian international will get a free role and can unleash the pace and power of  Jamie Vardy in front of him.
Romelu Lukaku, Kevin de Bruyne, Eden Hazard and Vincent Kompany are the other Belgians who have made it big in the Premier League and are ones Tielemans should look to emulate if he does make the big move to Leicester. Eden Hazard, who also made the move from Ligue 1 to the Premier League at a similar age has worked wonders at Chelsea and he surely is somebody Tielemans can look up to.
Read more: Leicester's future would be sorted for the next decade if they sign this 19-year-old prodigy as Vardy's successor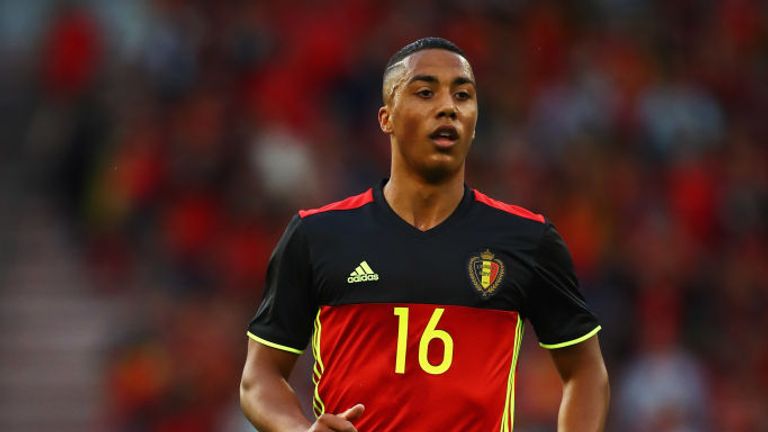 Monaco have had a very poor season so far as they sit second bottom in Ligue 1 and with fears of relegation looming around the principality club, this could be perfect timing for the Tielemans to jump ship.
With Leonardo Jardim, who famously dropped Tielemans from the squad to face St. Etienne earlier in the season, returning to Monaco to replace Thierry Henry, Tielemans could be open to a move to the Premier League which has turned a number of his fellow countrymen into superstars.
Forget it Guardiola – Man City cannot afford to lose this 24-year-old and should rebuff Real Madrid's offer of £70m

Why Manchester City need to keep Bernardo Silva at the Etihad Stadium
Possibly Manchester City's hardest worker, few players in the Premier League have covered as much distance as Bernardo Silva this season. The 24-year-old has always had to fight for his place in the team, and it has been the same at either AS Monaco or even now at Manchester City. But it's that aggression and determination that sets apart the Portuguese star from the other Cityzens at the Etihad Stadium.
Lovingly called Messizinho by the Portuguese media, Manchester City should in no way let Real Madrid get Bernardo Silva, amid reports from the Mirror. Los Blancos are looking for a long-term replacement for Luka Modric and believe that the former Monaco star is their man. They have reportedly offered a fee of around £70million for the talented midfielder, but Manchester City are in no hurry to sell.
Like Real Madrid, the Blue side of Manchester also see Bernardo Silva as a long-term replacement for Spaniard David Silva and it's no surprise why. While the 24-year-old's work-rate and determination make him a key star, it's his other abilities that have been crucial to Manchester City doing well. Supremely intelligent with exceptional technical ability, the City man has been at his best for the club this season.
While he only managed to produce 14 goals in 29 appearances so far this season, it's his on-field performances that have attracted the world's attention.
Silva so far has been one of the main reasons that Manchester City are still in the race for the Premier League title, despite losing Kevin De Bruyne to an injury at the start of the season. The Portuguese star walked right in and has looked at home, weaving and darting between defenders, before picking team-mates out with gorgeous passes.
His unpredictability always adds a touch of drama that City fans seem to love and there are a few players in the world at the moment who can replace Bernardo Silva. While the 24-year-old will fetch a great transfer fee, it certainly isn't worth it for Manchester City especially if they keep hoping that the Portuguese star will replace David Silva.
Read More: All you need to know about Fernandinho's possible long-term replacement
Like Modric himself, the Spaniard is not getting any younger but is certainly ageing gracefully. His talent and ability on the ball haven't reduced one bit, but watching Bernardo Silva play this season, few Manchester City fans will say that the 24-year-old isn't a bonafide replacement.
Three centre-backs Arsenal can target instead of Eric Bailly – including this 26-year-old Brazilian wall

Three affordable centre-backs Arsenal can target instead of Eric Bailly
Arsenal need defensive reinforcement after watching several players get ruled out for most of the season and with the January transfer window open, they have a chance to bring in someone to help Unai Emery and his side. However, with Manchester United set to reject any bids for their top target Eric Bailly, according to the Telegraph, Arsenal will have to look elsewhere.
But as compared to the other Premier league top five sides, Arsenal does not have the budget to compete with the likes of Chelsea, Manchester City or even Manchester United. Thus they need to look towards affordable solutions to their defensive issues and that is easier said than done. That being said, here are three potential options.
#3 Matija Nastasic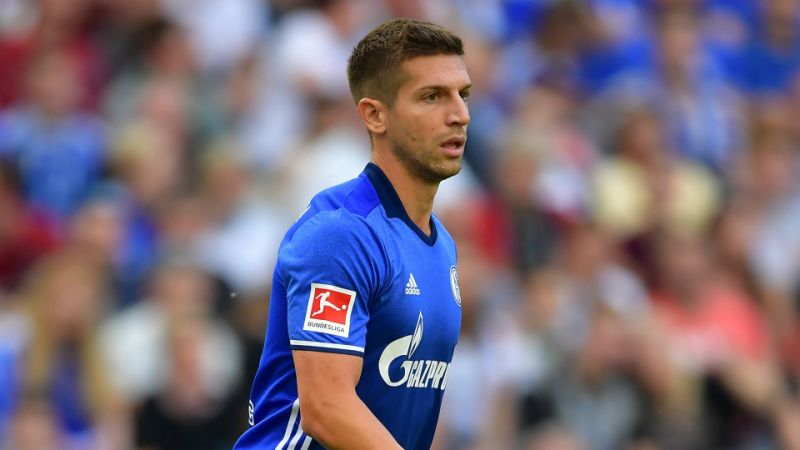 The former Manchester City man left the Premier League after winning one league title and making 51 appearances for the English giants. However, eventually due to a lack of appearances the Serbian star left on loan to Schalke FC, eventually making the move permanent.
Now, while there are no rumours linking him to a move to Arsenal, Nastasic could be the perfect man to help the Gunner' back-line. His ability to lead the line, combined with his defensive ingenuity would be more than useful for Arsenal in the upcoming games. However, at the age of 25, this would put Nastasic right in the middle of his prime and thus a target for anyone looking for a reliable centre-back.
#2 Jemerson
The 26-year-old arrived in AS Monaco just over two years ago and since then has become a mainstay in Leonardo Jardim and then Thierry Henry's Ligue 1 side. A consistent presence despite the Ligue 1 giant's struggles this season, and has been among their top players this season.
However, given the very real possibility that Monaco could get relegated there is a chance that once again they could lose their best stars and Jermerson is on that list. The Brazilian's composure combined with his passing ability makes him a very useful option to have. His 100 appearances have come in just under three years with the club, and unless he gets snapped up by any club looking for defensive reinforcements, there is a great chance Jemerson doubles that in the near future.
#1 Matthias Ginter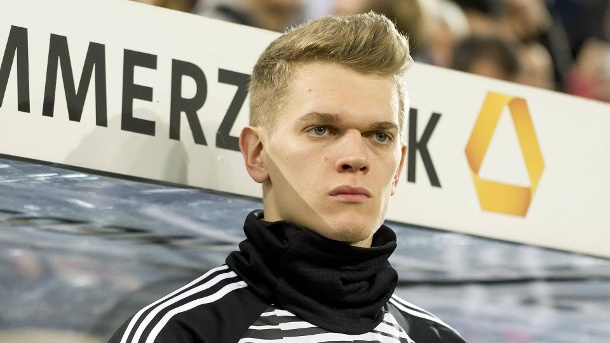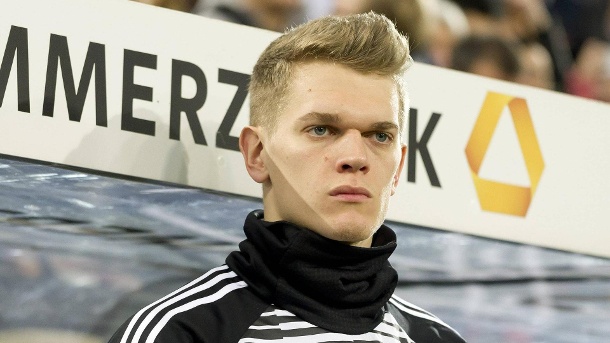 A World Cup winner, a German Cup winner and a myriad of other trophies to his name, the former Borussia Dortmund centre-back has made a name for himself at Borussia Monchengladbach. A versatile youngster, the 23-year-old has the ability to play as a right back, centre-back or as a defensive midfielder.
Read More: This three-time Champions League winner would be just what Unai Emery needs to balance out his Arsenal squad in January – Agreed?
While he is the most expensive option on this list, his composure and defensive abilities make him a must-have star, especially for a team like Arsenal. Matthias Ginter would flourish under Unai Emery but the Gunners need to take the plunge and make the move.