Enough is enough – It is high time for Man United to offload this lacklustre 24-year-old and look for better options elsewhere

United need to cash in on Eric Bailly to fund signing a better centre-half
Manchester United have recently been invigorated back to life under the new guidance of former player Ole Gunnar Solskjaer. All the players who just seemed to have lost the plot under Mourinho have all been reborn and are playing for the honor of the manager again.
They have won all of the 4 games that he has been in charge of and have even scored 14 goals during the process – a tally Manchester United fans wouldn't have even dreamt under Jose's guidance. All of these factors point towards positive times upcoming at Manchester United.
But they have to be careful, as there are still issues that need to be addressed within the club. Mourinho has left them in a massive ditch and climbing out of that isn't going to be an easy task. 4 wins on the trot has certainly helped their confidence but it is a long way before the old Manchester United can be witnessed again.
One of the key issues that United need to address is the lack of a strong centre-half with natural leadership qualities. With the current defensive options at United, there is a weakness running through the ranks that is seen in the awful defensive displays between all the different combinations that were deployed by Mourinho.
Under the new manager, Phil Jones and Victor Lindelof have been the preferred starting defensive combination. Eric Bailly did start one of the games but found himself sent off and before the final whistle had gone.
This could spell trouble for the Frenchman who signed from Villareal a few seasons ago. He has made just 8 appearances for the Red Devils this term with Jones, Lindelof, Rojo, Smalling and even Matic being preferred over him in the starting role on certain occasions.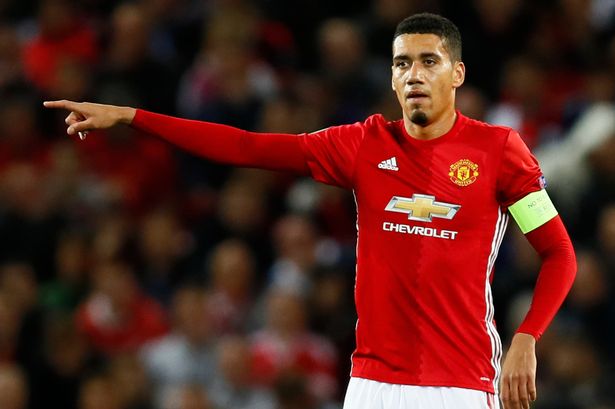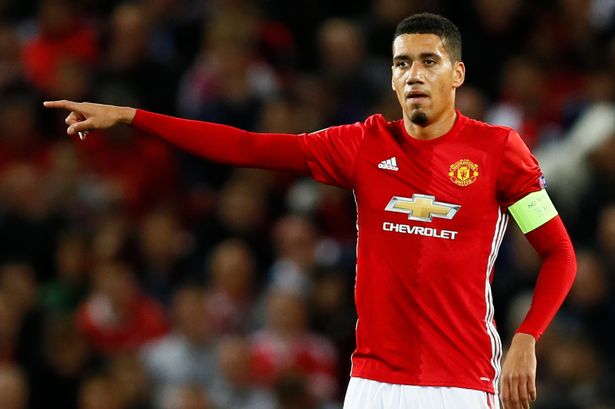 While there is no doubt he is a quality player, he is injury prone, careless on the ball and is caught in possession far too often to be a regular in one of the biggest clubs in the world. As he is still a top defender, his market value wouldn't have dropped too much, also considering that he is just 24 and has a lot of development ahead of him.
Read More: Forget about a January transfer – This £52m Man United star needs to grit his teeth and fight harder to seal a starting spot
His sale could help Manchester United find the signing of a world-class centre-half who would solidify what has been a shaky United backline so far this season. With reports from Calcio Mercato suggesting an interest in Kalidou Koulibaly, the sale of Bailly could be crucial to funding the purchase of the highly rated and even higher priced Napoli defender.
These 2 Premier League clubs would be absolutely ideal for this lethal 25-year-old defender – Agreed?
Premier League Opinion: 2 Premier League destinations for Samuel Umtiti
Samuel Umtiti is a French World Cup-winning centre-half, who currently plies his trade for Ernesto Valverde's Barcelona side in La Liga. He is part of a high-quality team that boasts some of the best players in the world across various positions.
Umtiti was a youth product of the world-famous Lyon academy. He made his way up the ranks at the Ligue 1 side as a teenager after he joined them from local club Menival FC all the way back in 2001.
Since joining the Lyon ranks in 2010 though, he development through the various youth levels at the club were quite commendable. He earned himself a professional contract by his 2nd season at the club and it was in the Ligue 1 that he really announced himself as a top player.
The Frenchman made a whopping 170 appearances for Lyon in more than 5 years at the club and he even managed to find the back of the net on 5 occasions during this tenure as well. His defensive displays have often been dependable while he does offer a certainly degree of composure in the final third as well.
A full French international, the 25-year-old really moved up into the spotlight at the recent World Cup where he was a regular. At club level though, Umtiti has found it hard to come to the fore in squad filled with superstar players like Sergi Roberto and Gerard Pique.
His numbers for the club this season display this quite clearly as he has only featured in 11 league games from the start of the season. While he is a key part of the national set-up, the lack of game-time is bound to frustrate any player and a move away could be the perfect solution.
As suggested in a recent report by The Sun, Here are the two Premier League clubs keen on bringing Umtiti to England:
Manchester United
Ole Gunnar Solskjaer's searches for a trustworthy centre-half hasn't been kept a very good secret and Samuel Umtiti could spot right into the vacant role at Old Trafford. Although Manchester United boast good defensive numbers, the presence of average players like Phil Jones and Chris Smalling have certainly hurt this historic club.
Umtiti's physical presence in the box will be a massive asset to United who certainly haven't been too good at defending crosses even after Ole took charge. Given his recent exploits in Russia, he is guaranteed to be a hit and United will do well to snatch him from under the Gunners' noses.
Arsenal
The Gunners Under Unai Emery have been transformed into a force to be reckoned with but, as was seen in their 1-0 defeat of Watford in recent weeks, the addition of a couple of solid centre-halves who are immune to individual mistakes would be a massive coup.
Read More Premier League News, Click Here: Premier League News
Umtiti has the right physical attributes to fit in at the Emirates while his pace and positioning will also suit the Premier League's rhythm and intensity. His French connection with Arsenal captain Laurent Koscielny will certainly come as a massive boost as the Emirates could finally be where Umtiti showcases his full potential.
These 4 PL super clubs would be absolutely ideal for this 22-year-old Brazilian prodigy starring in the Champions League
Premier League Opinion: 4 PL destinations for Brazilian winger David Neres
According to a recent report by The Sun, Premier League giants Manchester United, Arsenal, Chelsea and Everton are all keen on signing Ajax Amsterdam's Brazilian right-wing prodigy David Neres.
David Neres is a 22-year-old Brazilian right-winger who currently plies his trade for Ajax Amsterdam in the Dutch Eredivisie. The youngster has grown into a pretty big part of the Ajax squad and his talents and exploits for the club from the Dutch capital certainly haven't gone unnoticed.
A product of the world renowned São Paulo academy, the winger was signed up by Ajax in the winter window of 2017 and since joining the Dutch side, his rise to the supreme levels of Europe has been accelerated by the fact that he is capable of some amazing football at times.
Capable of playing on either flank or even across the middle, the Brazilian often displays a certain unpredictability about himself which ensures that when he runs at a defender, they're filling to the brim with the fear of getting embarrassed.
Unbelievably tricky and skilful on the ball, Neres is also an excellent finisher and would certainly be a huge boost to any top European side. He shows amazing dribbling ability and touch on the ball while he certainly isn't a slouch either.
This season, Neres has really come to the fore for Ajax who have managed to knock out Juventus and Real Madrid from the UEFA Champions League. He has scored some crucial goals for the club along various situations and his figures read 8 goals and 11 assists from 27 Eredivisie appearances.
Here are the 4 clubs who are said to be keen on signing David Neres:
Arsenal
The Gunners must acquire the services of a top-quality winger in the summer if they hope to compete at the highest level in the coming season. While all the sides around have adapted, Arsenal are still stuck with only Alex Iwobi as an option on the flank and the addition of David Neres could be the perfect platform to free up Pierre Emerick Aubameyang' role in the side.
Manchester United
Manchester United's season has been one that Red Devils fans can be proud of as they have literally come back from the dead to regain their former glory. Although the football isn't quite what is used to be, there is a huge improvement from Jose Mourinho's style. The addition of David Neres would bolster a fairly average United front-line and add something new to their attacking play.
Everton
The Toffees must be willing to go all out in the summer in order to fix their squad. The team that Marco Silva has at his disposal is capable of great things. Richarlison's pace and prowess have improved them massively and the acquisition of another young Brazilian to partner him up-front will be positive news for Everton fans will be starting to frow frustrated with Theo Walcott's inconsistency.
Read More Premier League News, Click Here: Premier League News
Chelsea
The Blues are the side that are most in need a new winger at this point in time given the Eden Hazard situation. Also, the fact that Pedro and Willian are both over 30 certainly won't fill Maurizio Sarri with too much confidence either. Neres has the right skill-set to slot in and do a job at Stamford Bridge but whether he has he mental strength to succeed in England, remains to be seen.
Opinion – Man Utd would solve their backline troubles if they sign this 24-year-old Brazilian wall and here is why
Manchester United Opinion: Why Marquinhos will be a great fit for United?
Manchester United have turned around their fortunes since replacing Jose Mourinho with Ole Gunnar Solskjaer in December. There have been a few shaky moments but more often than not, the Red Devils have certainly looked better than what they used to be.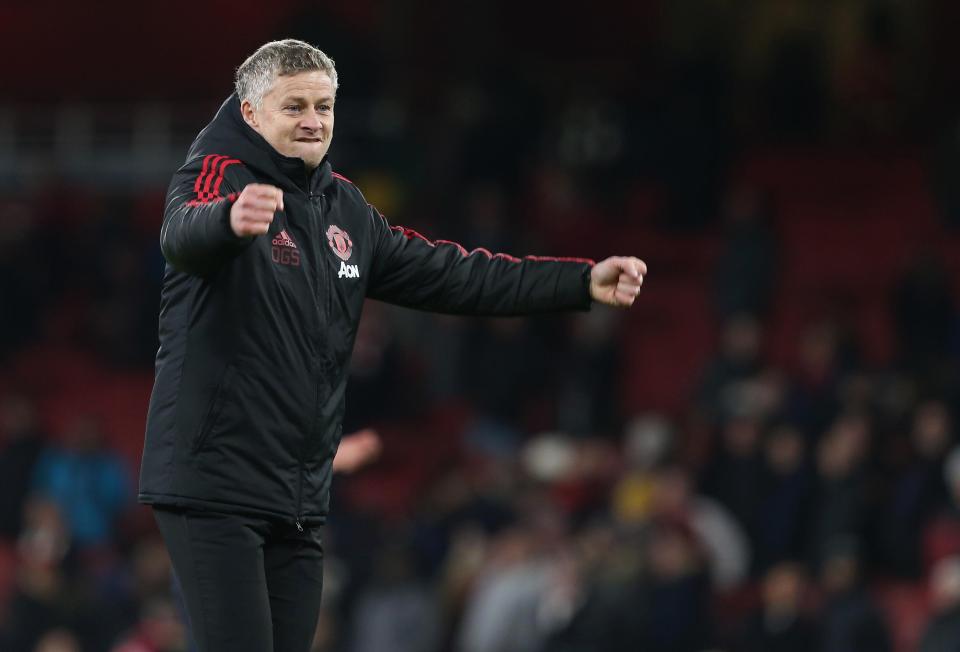 However, a lot of work has to be done before United are capable of challenging for the Premier League title.
First and foremost, the Red Devils are in need of a new defensive addition to their ranks ahead of the 2019-20 season, having seen their current options at centre-back struggle for consistency this season. At the back, United have Chris Smalling, Victor Lindelof, Phil Jones and Eric Bailly, with Marcos Rojo returning from injury.
Lindelof has proven himself to be only the reliable defender and has improved leaps and bounds under Solskjaer. Neither of Jones, Smalling or Bailly have done enough to become Lindelof's ideal partner at the back.
Paris Saint-Germain star Marquinhos could be the player to partner Lindelof at United as well as help Solskjaer rebuilding his squad to compete with the likes of Manchester City and Liverpool for the title next campaign.
Marquinhos, 24, has been a regular fixture at PSG since moving from AS Roma back in 2013 as a teenager. The Brazilian has been one of the most consistent performers in Ligue 1 for the past couple of years, managing close to 240 appearances for the French champions till date.
A technically gifted and tactically versatile defender, the 24-year-old is noted for his positional awareness, pace, agility, composure and elegance on the ball. Marquinhos is comfortable bringing the ball out from the back and possesses the ability to initiate attacks with his excellent passing range.
Not only is he strong in the air and powerful in the tackle, but the 24-year-old also has the recovery pace to storm back and dispossess the opposition. A reliable defender blessed with commendable levels of composure and incredible ball-playing abilities, Marquinhos is a proven talent in Europe.
Furthermore, his versatility to operate as a defensive midfielder adds more value to his name.
Conclusion
Going by his consistency for PSG, it should be an absolute no-brainer for United to go all out for Marquinhos.
Read more Manchester United news, click here: Manchester United latest news
Therefore, United should decide to test PSG's resolve with a summer bid for the Brazil international.