Chelsea signing any of these 3 top strikers could establish them as solid title contenders – including this 7-goal Premier League sensation
One of these 3 strikers should be a transfer priority for Chelsea in January
Chelsea started the season on fire under the leadership of Maurizio Sarri. They eventually went on to be the only remaining unbeaten team in all of Europe's top 5 leagues. This prompted ambition and hopefulness from Chelsea fans all over the world.
However, things have slowly begun to take a turn for the worse. With the goals slowly drying up, Chelsea have been grinding results out and the free-flowing possession based footballing style labeled 'Sarri-Ball' has gone out the window at least in the short term.
They have become static and void of imagination and this has shown. Since the tactical master-class they pulled off against holders Manchester City, Chelsea have played 7 games in all competitions collecting a total of 4 wins, 2 draws and a surprise home defeat to Leicester City.
The most worrying part about this is the fact that they have had to really depend on luck for the games they did win – all of them coming by single goal margins. This outlines just how desperately Chelsea need a top striker who is actually capable of scoring goals for this side rather than being a futile presence in the opposition half.
Here are 3 strikers that Chelsea could sign in the January window.
Callum Wilson – FC Bournemouth
Possibly the most improbable move of the lot, it is rather unlike Chelsea to go for a striker from a smaller club in the hope of finding goals. As we have seen in the past, Chelsea tend to prefer proven superstars that have been highlighted in the signings of Andriy Shevchenko, Fernando Torres and Alvaro Morata.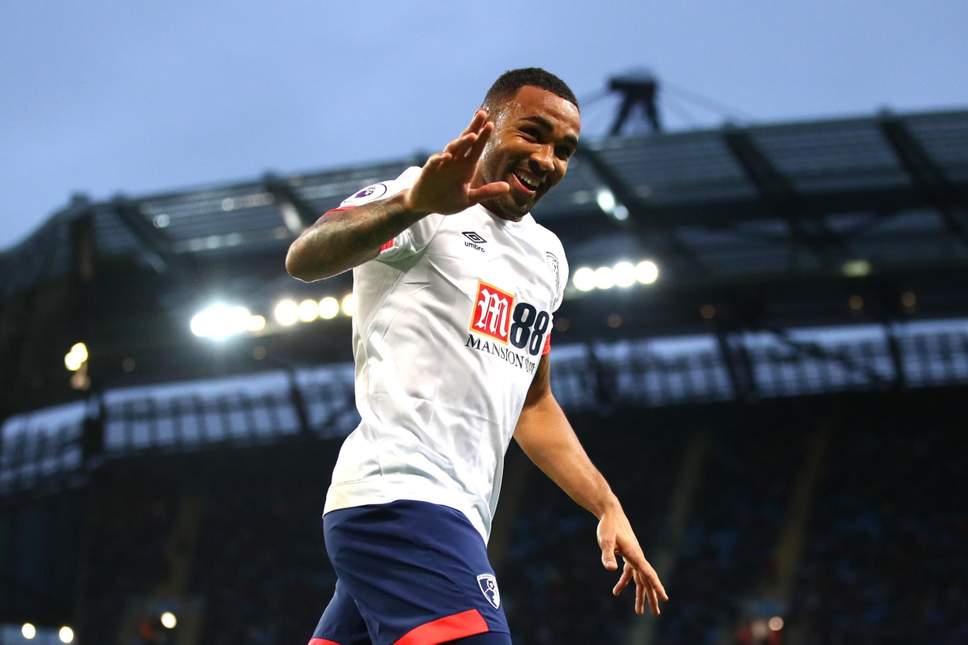 With 9 goals and 5 assists in the league already this season, Bournemouth's Callum Wilson has been in top form. But while his pace and determination to win the 2nd ball would suit this Chelsea side, he doesn't have the quality to prompt a serious move from the Chelsea management even if reports from Sky Sports suggest otherwise.
Marko Arnautovic – West Ham United
Another move that has been rumoured is for West Ham striker Marko Arnautovic with Daily Star reporting that Chelsea are interested in the Austrian forward if other striker plans don't pan out. He has been in good form so far this season scoring 7 goals and getting 2 assists in 15 starts for the Hammers.
He has also scored a goal for Austria in the UEFA Nations League this season. Again, while Chelsea have historically preferred world-class proven strikers, Marko could be turn out to be a good move for the blues with his sharp movement and finishing abilities even if it does seem like a highly unlikely transfer at this stage.
Gonzalo Higuain – AC Milan
According to Calcio Mercato, Gonzalo Higuain had the option of joining Chelsea in the summer before he chose the move to AC Milan. He explained that Sarri was the only person who wanted him at Chelsea and this is the factor that made the decision of joining Milan for him.
Since joining the Italian side, he has scored 6 goals in 15 Serie A games and has only scored 1 goal in his last 10 appearances for Milan in all competitions. This has resulted in various reports with one from Goal.com, suggesting that Chelsea are considering a swap deal for the striker with Spaniard Morata going the other way.
Read More: Chelsea should do the right thing and allow this Antonio Conte favourite to exit the club for a loan move in January
This would be a positive move for both parties are Higuain played some of his best football under Sarri at Napoli and that partnership could be reignited at Chelsea. Also, with Morata looking like a lost cause at Stamford Bridge, the change of atmosphere could do him a lot of good as well. This could be the perfect move for Chelsea, at least in the short term.