Holding on to this 21-year-old star should be the way to go for Manchester United amidst interest from La Liga – Here is why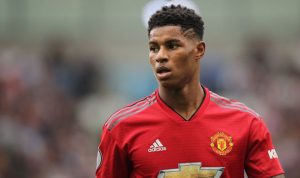 Manchester United must hold on to Marcus Rashford forever
Manchester United's Marcus Rashford is easily one of the best young players around and with Real Madrid looking to make a move for the forward (h/t Daily Mail), the Red Devils should make sure they don't lose their best star. The 21-year-old has been a revelation since his debut a few years ago, and has gone on to become one of Manchester United's crucial stars under Jose Mourinho and now Ole Gunnar Solskjaer.
However, if the club don't sort out its internal issues and even bring in new players they could lose the Englishman with a very bright future. A homegrown star, Rashford is among the few players in the Premier League that has been born and brought up in England, thus making him a valuable asset. Add to the fact that he's a Red Devil through and through which improves his chances of staying.
That's something that will not happen if the club doesn't give him a very lucrative contract, especially before a super-club comes after him. While Real Madrid's interest is purely rumours based at the moment, given the way the Los Blancos are going at the moment, they'll be looking for a long-term replacement than a short term.
The sheer fact that he's just 21 years old simply improves everything that Rashford has done so far for Manchester United. He's made just under 150 appearances, scoring 38 goals and producing a further 23 assists, but it's the fact that he's well on his way to his best figures this season with 5 goals and 6 assists.
Now that Romelu Lukaku is struggling to find the net, Manchester United will have to depend more on the 21-year-old over the next few months. The question, however, is can the club keep him with Barcelona and Real Madrid very interested (h/t Daily Express) in bringing him over? The answer has been revealed by the Mirror revealing that Rashford isn't going anywhere.
Read More: Forget about a January transfer – This £52m Man United star needs to grit his teeth and fight harder to seal a starting spot
This is brilliant news for the club, as they need all their stars to make sure, they somehow manage to fit for a place in the top five of the Premier League. While it may be a little out of their reach at the moment if they manage to keep the momentum going.
Forget Douglas Costa – Man United's best bet to solve right-wing woes would be to sign any of these 3 explosive attackers instead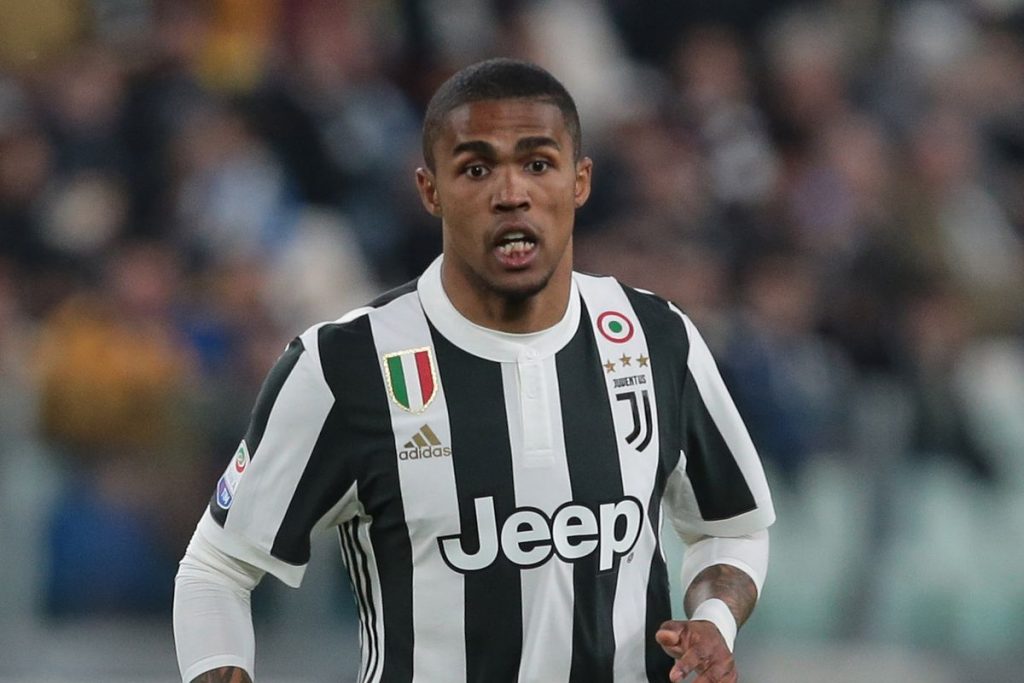 Manchester United Opinion: 3 wingers United should look at instead of Costa
According to a report from Le10 Sport, Manchester United are one of the host of European clubs interested in signing Juventus star, Douglas Costa.
Last month, the Brazilian winger, 28, sparked rumours of a move to Manchester United by liking a story on Twitter that claimed the Red Devils were preparing a summer move for him.
Douglas Costa has endured a frustrating season in Turin as manager Max Allegri has preferred other forwards to the Brazilian. The 28-year-old, who has a contract at Juventus until the summer of 2022, has managed only a single goal in 17 Serie A appearances.
The Metro claims Costa could fetch upwards of £60million, but for a player that has struggled all this season and will turn 29 in September, the fee is huge and United can certainly do much better than investing on the Juventus winger.
That being said, here are three players the Red Devils should consider instead of Costa this summer.
1. Suso (AC Milan)
United have faced problems on the right wing for some time now and should Ole Gunnar Solskjaer get appointed as the permanent manager of the club, he should address the problem this summer itself.
AC Milan star Suso would be perfect for Solskjaer's United. The Spaniard has starred for Milan this season with five goals and eight assists in 26 Serie A games.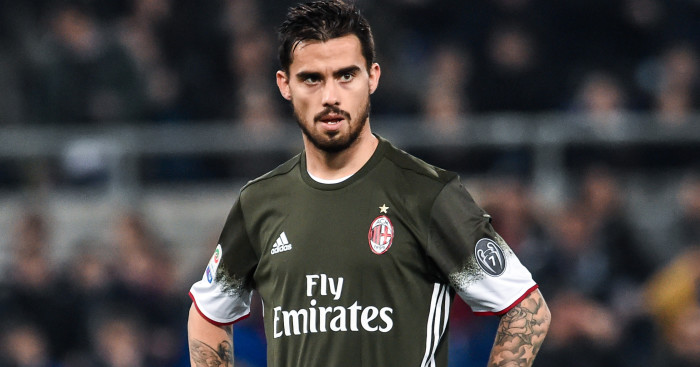 Suso's pace, direct running and dribbling skills would add an extra dimension to United's attack. The diminutive 25-year-old has all the attributes to flourish under Solskjaer.
2. Hirving Lozano (PSV Eindhoven)
PSV Eindhoven star Hirving Lozano has been on Manchester United's radar in recent weeks.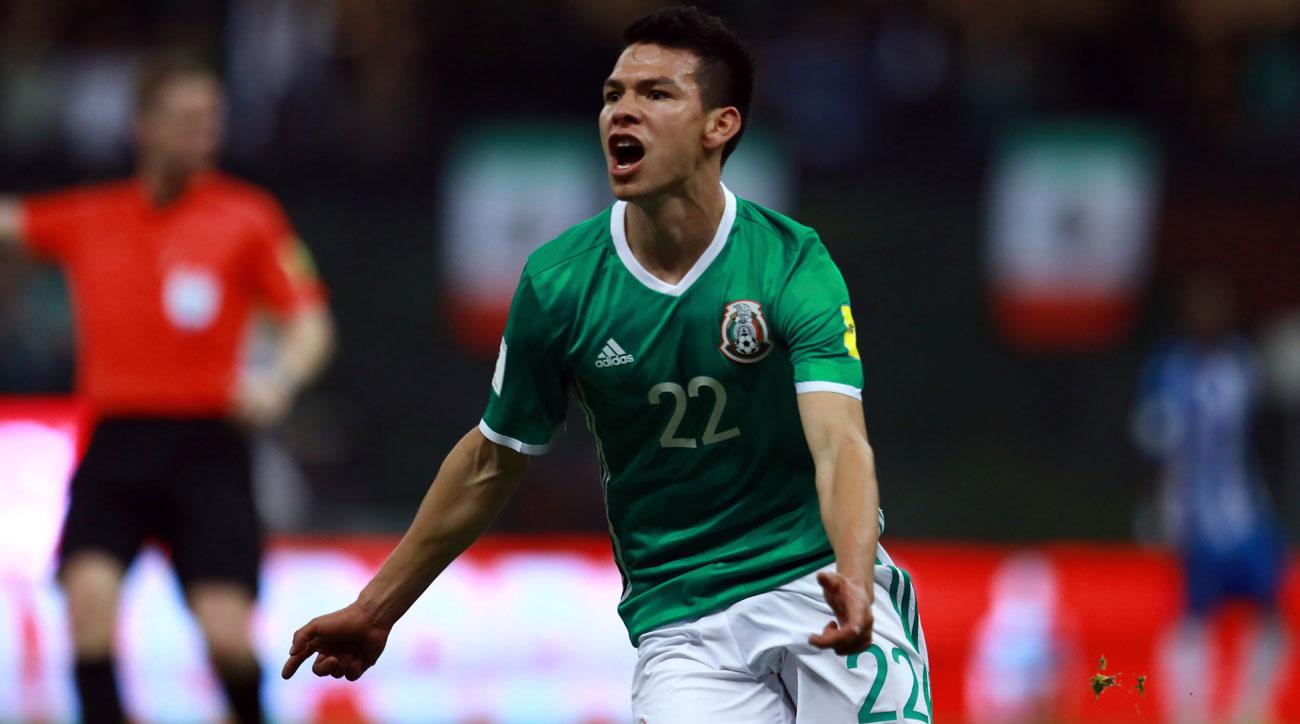 The Mexican has been in sublime form in the Eredivisie, scoring 19 goals in all competitions thus far. He was excellent in the World Cup last year and has backed his 19-goal debut season in the Netherlands by producing the same figures again this term.
Lozano is a speedy winger and his passing, vision and creativity could be an invaluable asset for United on the right wing. His goalscoring return also shows that he can be clinical in the box. Undoubtedly, the Mexican star has the potential to be a world class player in the coming years.
3. Cengiz Under (AS Roma)
Cengiz Under joined AS Roma in the summer of 2017 and has since become one of the most importantly players of the club. He is rated very highly in European football, having already been involved in 15 goals so far this season, despite missing around a dozen games for AS Roma.
The young Turk can play on either flank and has the ability to play as a false 9 as well. The 21-year-old will surely prove value for money for United if they can convince Roma to sell him to.
Read more Manchester United news, click here: Manchester United latest news

With him, the Red Devils will have a natural right winger who has the ability to run at players, beat them with ease and provide crosses in the box. With his close control and exceptional dribbling skills, Under will be a top acquisition for Solskjaer's side.
18 goals, 8 assists – Man United would massively boost their attacking depth by signing this 27-year-old La Liga speedster
Man United Opinion: The Red Devils should move for Antione Griezmann
According to the Daily Mail, Man United are leading the race to sign Antoine Griezmann from Atletico Madrid in the summer, with PSG and Bayern Munich also interested in acquiring the services of the World Cup winner.
Griezmann has become frustrated with Atletico's failure to challenge for silverware and wants to leave the club at the end of the season. The Frenchman was wooed by Barcelona last summer but he turned down a move to the Camp Nou. (h/t Daily Mail)
The 27-year-old has enjoyed another wonderful season at the Wanda Metropolitano, contributing with 18 goals and 8 assists in all competitions but he once again looks set to end the campaign without any major silverware.
The Rojiblancos crashed out of the  Champions League against Juventus and they are 10 points behind leaders Barcelona in the La Liga.
Griezmann has been a raging success in the La Liga, rising to prominence with Real Sociedad before establishing himself as one of Europe's stalwarts at Atletico.
The Frenchman has a jaw-dropping record for his current club, having registered 130 goals and 48 assists from 248 appearances across all competitions.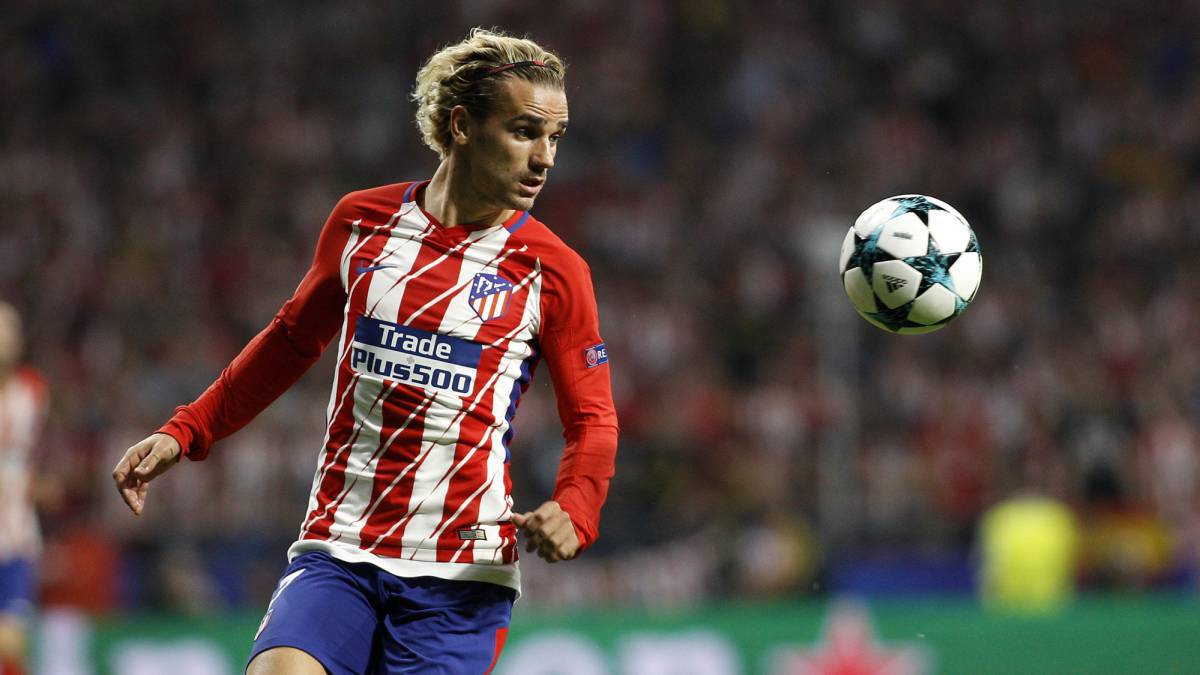 To put things into perspective, it should be an absolute no-brainer for Man United to go all out in their pursuit of the prolific Frenchman in the summer.
The Red Devils have turned their disappointing start to the Premier League campaign on its head and they have established themselves as realistic top-four contenders under the stewardship of Ole Gunnar Solskjaer but the arrival of a marquee signing at Old Trafford should help them challenge for the Premier League title next term.
Players like Paul Pogba, Jesse Lingard, Marcus Rashford, Romelu Lukaku and Anthony Martial have enjoyed an upturn of form owing to the change in philosophy at Old Trafford upon Solskjaer's arrival.
The Norwegian has reinstated faith in United's age-old free-flowing attacking and aesthetic brand of football, whilst also being tactically flexible and switching to a counter-attacking style to deal with stronger oppositions.
Rashford and Lukaku have looked a lot more comfortable in the last couple of months but United need a world-class and versatile centre-forward to relive their glory of the yesteryears. And Antoine Griezmann perfectly fits the bill at Old Trafford.
Regarded as one of the most dynamic and prolific strikers of the decade, Griezmann is a fast, agile, technically-gifted and tactically-versatile attacker who can play up front, on the right and also through the centre as an attacking midfielder.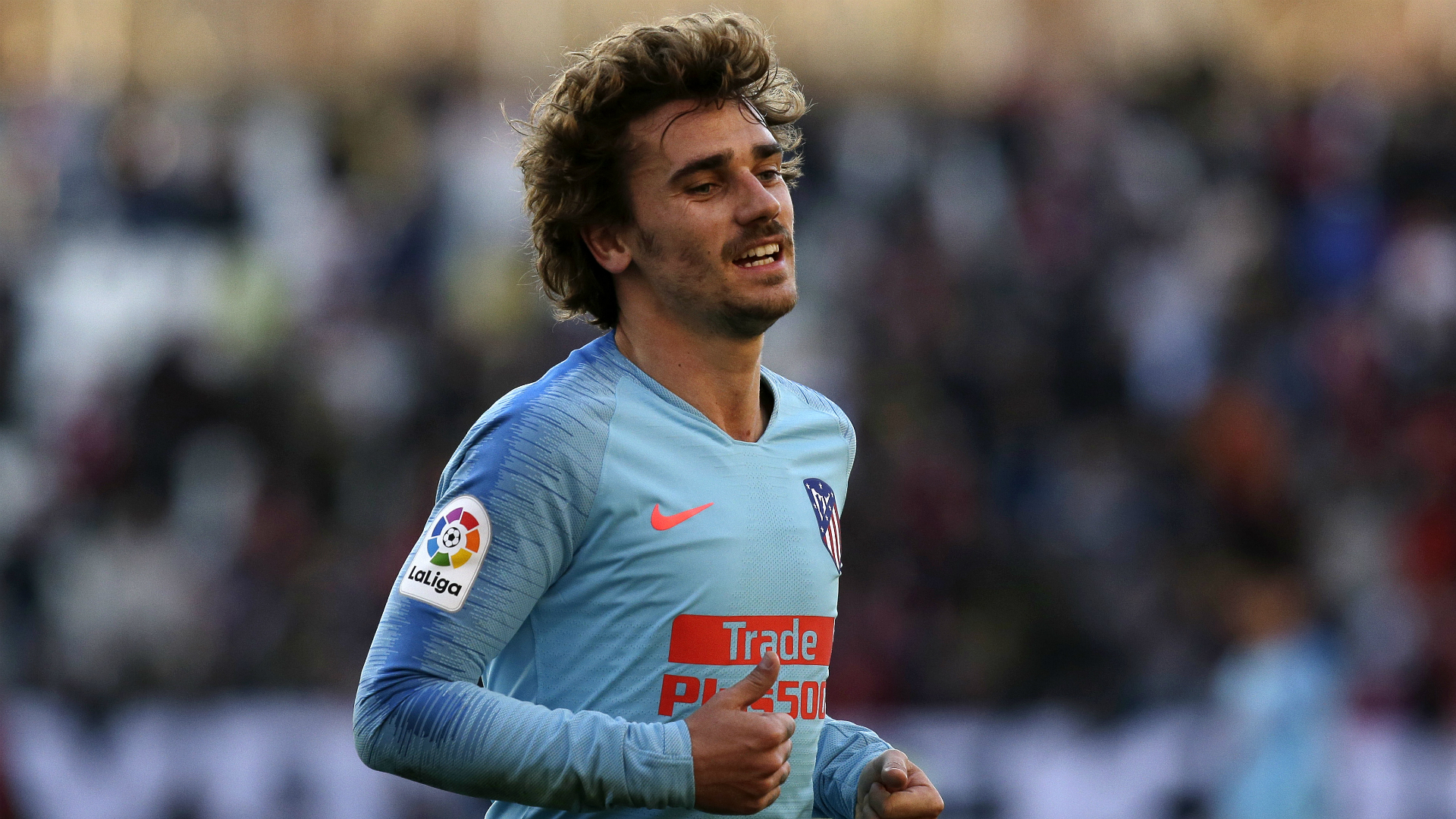 He is noted for his wonderful technique, creativity, vision, flair and trickery on the ball, subtle offensive movement and clinical finishing, whilst also possessing the awareness and the work-rate to drop deep and link-up with the midfielders to create chances.
Despite his relatively small frame, Griezmann is adept at putting away chances with his head and he has commendable accuracy from direct set-pieces as well, making him one of the most complete forwards in the world.
Undoubtedly, United will look like a more potent attacking force if they manage to unite Griezmann with his international compatriots Pogba and Martial. He is a world-class asset and having him in the team would definitely help the Red Devils stamp their authority over their Premier League rivals.
To Read More Man United News, Click Here: Latest Man United News
The club need to back Solskjaer in the summer transfer window, and it won't be unfair to say that the arrival of Griezmann in the summer would turn United into realistic title contenders next season. They might have to break the bank to sign him but the investment would definitely be worth it. .

Antonio Valencia would be better off exiting Man United and joining any of these 3 PL clubs instead – Here is why
Premier League Opinion: 3 summer destinations for Antonio Valencia
Manchester United have always paid keen attention to the transfer market and have a fairly dependable record of landing the players that they target. One such success story from the days of Sir Alex Ferguson was former Villarreal man Antonio Valencia.
The Ecuador international was brought in from Wigan as an alternative for the outgoing Cristiano Ronaldo, who made his switch to Real Madrid in the same window. But considering the heights that Ronaldo reached from there, Valencia replacing him effectively was instantly ruled out.
Now 33, his contributions over the years have been unquestionable and he remains the captain of the club even though his opportunities in the league this season have been few and far between.
With just 5 Premier League games under his belt this season, it would be no surprise to see him look for a move away. 
Reports arising from Sky Sports are suggesting that the Ecuadorean full-back is nearing his final months at Manchester United as his agent has confirmed that he will not be staying at the club beyond the end of the season when his current contract expires.
Here are 3 clubs who could benefit from signing the veteran in the upcoming summer window:
Southampton
The departure of Cedric Soares to Inter Milan earlier this season has hit the Saints team quite hard. Despite young Yan Valery's resurgence in recent weeks, the addition of an experienced head will only aid Ralph Hasenhuttl's cause.
Antonio Valencia still has quite a bit to offer in an attacking sense and considering that Valery is still a teenager, bringing the Ecuadorean in could prove to be brilliant as he can compete with the youngster for the starting spot while also mentoring him for the years ahead.
West Ham
Ryan Fredericks' Hammers career has been hindered with injuries and while their move for Pablo Zabaleta last season was seen as a blunder, it actually worked charms for them as his experience really showed in their overall play down the right.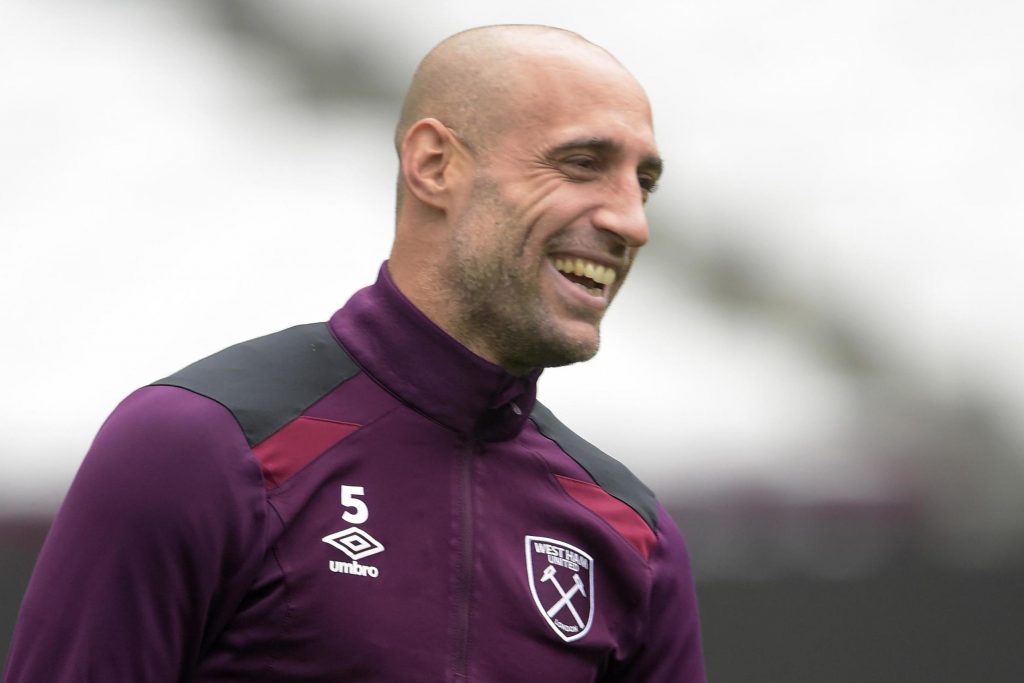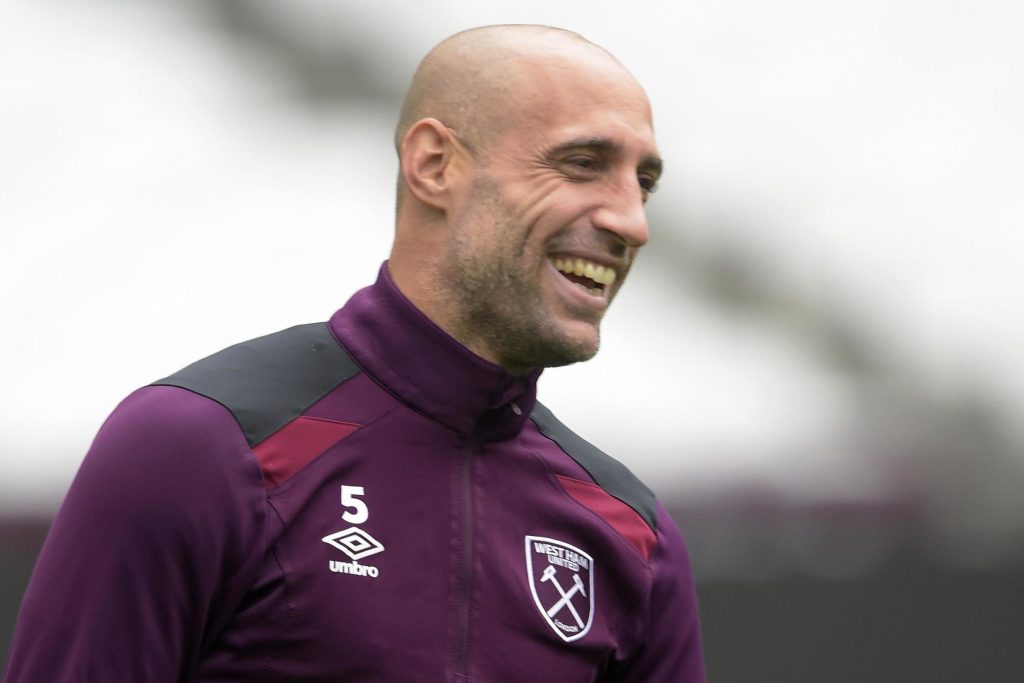 With Zabaleta now seemingly running out of steam, Valencia could be a good option to replace the Argentine as the Ecuadorean still has the stamina and physical capabilities to perform at the top level for Manuel Pellegrini's side.
Arsenal
Despite the fact that this move is probably a long shot, Arsenal are one of the clubs in the Premier League who desperately need a massive overhaul in defence as individual mistakes and the injury to Hector Bellerin have hit them quite hard this season.
Read More Premier League News, Click Here: Premier League News
With the defensively unreliable Stephan Lichsteiner and Carl Jenkinson as the only alternatives, it is essential for Emery to bring in a replacement and a short term solution could be to move for Valencia who, despite his age, is still far superior to the aforementioned alternatives in terms of footballing quality.