2 signings Manchester United desperately need to complete before deadline day – including Lazio star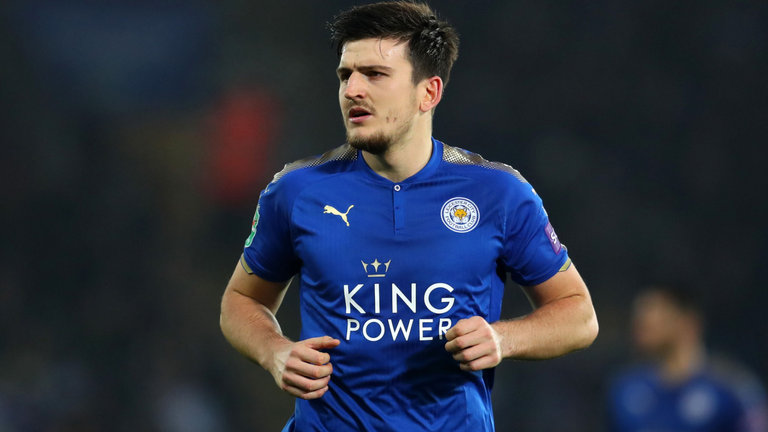 Two players Manchester United must sign before deadline day
Manchester United have been through several ups and downs since Sir Alex Ferguson's retirement but right now, they appear to be at quite a low point. Jose Mourinho has done well at Old Trafford but lately, there has been a sense of stagnation.
The Red Devils failed to complete as many big signings this summer – despite the fact that they are in dire need of reinforcements in numerous areas. In fact, until now, they have only managed to sign the likes of Diogo Dalot, Lee Grant and Fred. To make matters worse, there have been reports suggesting that all might not be well between Mourinho and Ed Woodward due to a lack of transfers and whatnot.
United have a star-studded team filled with the likes of Alexis Sanchez, Romelu Lukaku and Paul Pogba but yet, something has not worked out for the club. One might argue that they secured a runners-up spot last season but the vast difference in points when compared to winners Manchester City, and United's stale brand of football, speak volumes.
The Red Devils must wrap up at least one or two more transfers before deadline day and with that in mind, here are 2 players United must sign before August 9th.
Harry Maguire
The likes of Phil Jones and Eric Bailly are injured quite often which affects their form and momentum. That leaves Chris Smalling, whose performances are quite erratic and inconsistent. There's also Victor Lindelof and Marcos Rojo but both players have not impressed in a long time. Furthermore, with Daley Blind out of the picture, United severely lack depth and quality at the back.
With that in mind, a move for Maguire makes perfect sense. At 25 years of age, he is at the peak of his powers which was well-demonstrated in his performances for England in the recent World Cup. The defender is a vital part of Leicester City, however, and it remains to be seen if they are willing to sanction a sale. However, a recent report from The Sun has claimed that United are preparing a world-record move for Maguire.
Sergej Milinkovic-Savic
Now, this one is ambitious but signing him could truly bolster United's morale on and off the field. A report from The Metro has claimed that Mourinho is still working on a £89million deal to acquire the player's services.
Throughout the previous campaign, the Red Devils lacked the services of a creative midfielder. Mourinho's decision to play Paul Pogba alongside Nemanja Matic in a 4-2-3-1 limited the Frenchman's explosiveness.
With Fred in the picture, however, the situation might be different. However, signing Milinkovic-Savic would be a massive statement of intent by the club. It would also allow Mourinho to deploy a 4-3-3 with Matic sitting at the base of the midfield and Pogba and Milinkovic-Savic playing alongside each other. Sounds tantalizing, doesn't it?
Read More: Why Jose should forget about Willian and sign £35m playmaker – Ideal for Man United
That said, United would have to stump up a massive amount of cash to acquire his services. With deadline day looming ahead, it will be interesting to see if the Manchester-based outfit makes any more signings before their season-opener against Leicester City.
Man United would find De Gea's ideal replacement by signing this Champions League semi-finalist – Agreed?
Manchester United Opinion: United must target Onana if De Gea leaves
According to a recent report by The Sun, Ole Gunnar Solskjaer's Manchester United side are said to have set their eyes on Ajax's Cameroonian international goalkeeper Andre Onana as a possible replacement for David De Gea, later this summer.
The Spanish veteran has rejected multiple contract offers from United over the last couple of seasons and he now finds himself with just a year remaining on his current deal. Although Atletico Madrid goalkeeper Jan Oblak is being linked with a possible move too, his startling market value will prove too much for United to handle at this stage.

The report suggests that Manchester United are willing to see out David De Gea's contract and let him leave for free rather than sell him in the summer.
Despite their best interests, if the Spaniard does force a move away from Old Trafford, there probably isn't much they could do to stop him.
He was heavily criticised for his performances in the last campaign as he made multiple individual errors and blatant mistakes.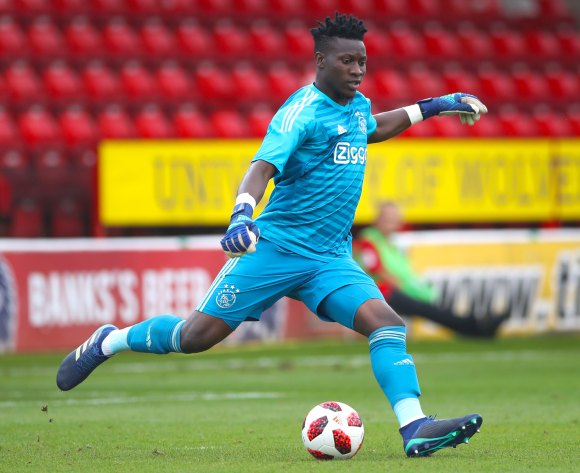 Andre Onana is a 23-year-old shot-stopper, who currently plies his trade for last season's Champions League semi-finalist – Ajax Amsterdam. The youngster was an absolutely pivotal part of their build-up play and his ability to release the ball early helped them in multiple situations as well.
The season that Ajax had last year could only be described as majestic and without Onana's exploits between the sticks, they wouldn't have achieved half of what they did. It is being reported that the youngster could be available for a fairly nominal price and considering that he's only 23, he could fit the bill at United in terms of age as well.
Although Sergio Romero will definitely throw his name into the hat at some
stage, signing Onana would be a massive boost to a team that has depended on their goalkeeper's heroics to keep them in games at times.
De Gea has been a fan favourite at Old Trafford for a long time now but the time for change could finally be here.
Read More Manchester United News, Click Here: Manchester United News
The Spaniard is 28 now and has shown signs of slowing down over the last season. His performances at the World Cup in Russia were poor and he certainly didn't help himself with his recent Premier League showings.
Despite this, De Gea has singlehandedly won Manchester United an unbelievable number of football matches. Moving for Onana to replace him would certainly be a shrewd piece of business.
Man Utd would find an ideal alternative to Wan-Bissaka by signing this attack-minded 19-year-old Englishman
Manchester United Opinion: Aarons will be a good Wan-Bissaka alternative
According to a recent report by the Metro, Premier League giants Manchester United are said to be eyeing up a summer move for Crystal Palace's prodigious English full-back Aaron Wan-Bissaka, in the view of potentially replacing the likes of Antonio Valencia and Matteo Darmian in the squad.
It has been suggested that Ole Gunnar Solskjaer has his heart set on the youngster and is expecting the United board to deliver his demand. It has been reported that United already made an initial bid in the region of £40m
which was rejected by the Eagles.
Although the asking price set by the Selhurst Park the club is fairly high, it only seems fair considering the season he had in England last time out. Manchester United will be expected to shell out up to £60m for the youngster's services and despite being a steep figure, it would definitely be a long-term investment.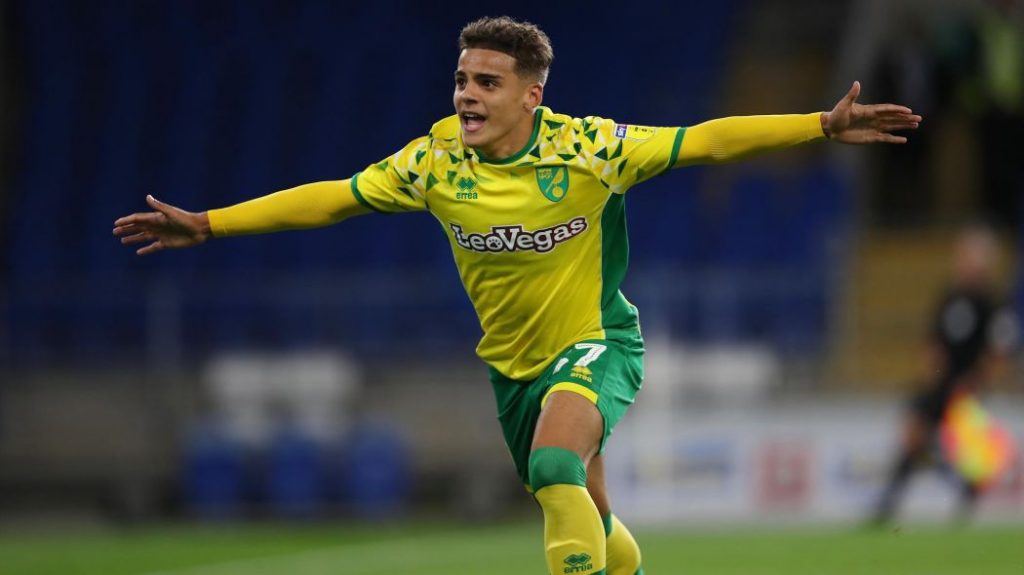 Although this is the case, should this deal fall apart in the coming weeks, it would be smart to have a back-up plan and that's exactly what Max Aarons seems to be at this point in time. It has been suggested in the report that United will turn to the young Englishman should the Wan-Bissaka deal not take shape this summer.
United's current right-back options certainly won't be enough to take them all the way next season and that's why ensuring that they're able to convince one of them to sign must become a priority.

Aarons was a product of the Norwich City Academy, where he joined as a teenager after coming through the ranks at Luton Town. Since making the switch to Norwich in 2016, he's gone on to become a key member of the Canaries side.
Under the able guidance of Daniel Farke, the youngster has reached levels that nobody thought would be possible at such a young age. He makes excellent darting runs forward but still has the presence of mind to track back and help out in tight scenarios.
Read More Premier League News, Click Here: Premier League News

Still only 19, Max Aarons has more than three years left on his current contract at Carrow Road. His figures from last season read 2 goals and 6 assists from 41 league appearances. These numbers further signify his quality and he would be a massive addition to this United side.
Despite his tender age, the youngster has shown great maturity and composure to break into the Norwich side and keep his place and he's certainly destined for greatness if he does join United in the summer.
This towering 18-year-old wall would work wonders by joining any of these 2 top Premier League clubs – Agreed?
Premier League Opinion: 2 ideal PL destinations for William Saliba
According to a recent report by the Metro, Saint-Etienne's French defender William Saliba is said to be attracting heavy interest from a couple of the Premier League's biggest clubs this summer.
It has been suggested that Ole Gunnar Solskjaer's Manchester United and Unai Emery's Arsenal are both extremely keen on the young talent, who recently broke into the first-team at the club after working his way through the academy.
Although it was his debut season, he has shown no signs of weakness
from the moment he first stepped onto the pitch. The Frenchman is only 18 but was an integral part of Jean-Louis Gasset's Saint-Etienne side that managed to grab onto a 4th place finish in Ligue 1 this season.
He is a tall centre-half, who certainly makes his presence felt by using his physicality to good effect. Despite being young, he showcased some excellent leadership qualities this season and also managed to keep his composure throughout the course of the long and strenuous Ligue 1 campaign.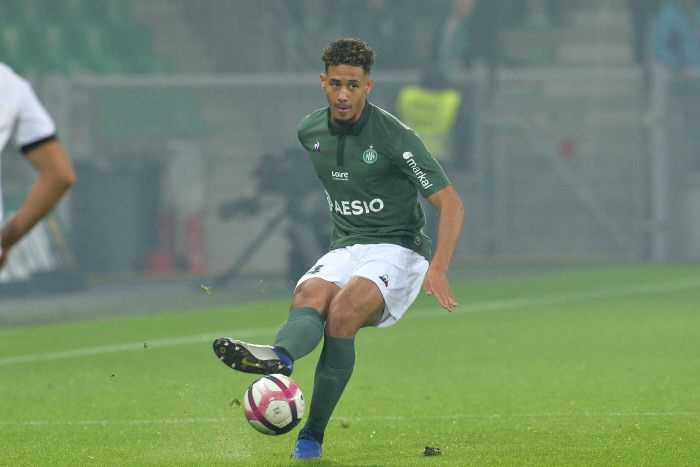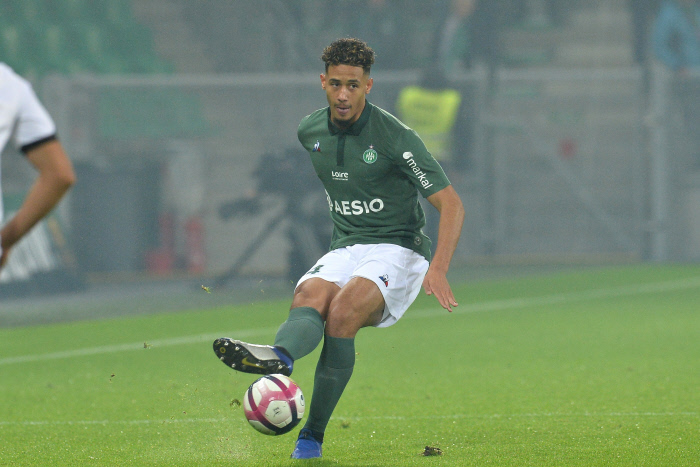 It has been suggested that the youngster is open to a step up to the Premier League next season, with only his eventual destination yet to be decided. It was earlier believed that Manchester United were in the driving seat because the player's agent was spotted near the stadium.
Despite this, it now appears that the Gunners have entered the driving seat in terms of negotiations, with a deal expected to be struck in the coming weeks.
Here are the two PL clubs where he could end up next season:

Manchester United
Ole Gunnar Solskjaer's men were defensively quite poor over the entirety of last season and if they are to have any hopes of breaking into the top four, let alone win the title, they will need to make multiple additions to toughen up at the back.
The inconsistency of players like Phil Jones and Chris Smalling needs to be dealt with and the acquisition of a young and assured head like Saliba would certainly be a step in the right direction.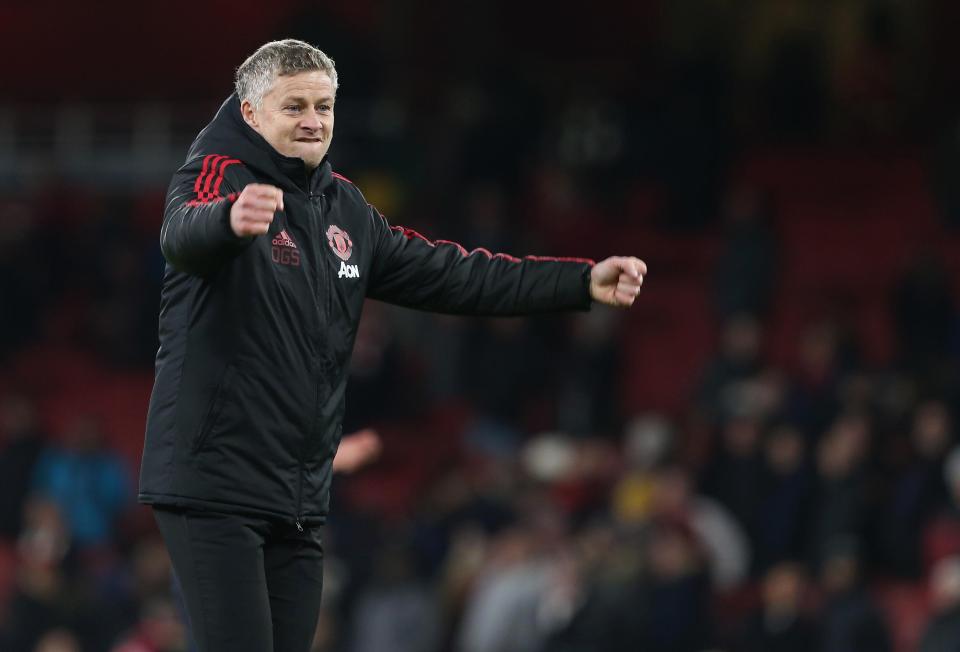 Read More Premier League News, Click Here: Premier League News
Arsenal

The Gunners' defensive struggles have extended far longer than the stretch of recent memory. Despite the presence of experienced stars like Laurent Koscielny, the number of individual errors Arsenal committed last season cost them quite a lot in the grand scheme of things.
The addition of a youthful and dynamic defender who can add a little bit of freshness to the back-line could be exactly what Unai Emery's side needs this summer.