Why Barcelona should provide Ousmane Dembele with another chance
Barcelona have reportedly offered winger Ousmane Dembele to Premier League giants Manchester United, Chelsea and Tottenham Hotspur. The French international was supposed to replace Neymar upon his arrival last year but injuries have hampered his progress at the Camp Nou.
The 21-year-old now seems to be surplus to requirement and the Catalans are keen to cash in on him. The problem for them, however, is that clubs are not willing to take a risk and spend €140million for the injury-proneDembele.
That said, Ernesto Valverde must retain Dembele for one more season. The 21-year-old is slowly regaining his full fitness, and with a good pre-season under his belt, the Frenchman could perform well for the club to reignite his stock in world football.
Let us take an in-depth look at the player and conclude as to why Barcelona should not lose him this summer.
 Player Analysis – Ousmane Dembele
Dembele can be best described as a skilful winger with blistering pace who is at his best in one-on-one situations. He is a nightmare for opposition full-backs since he can dribble past them with sumptuous ease, epitomized by his dribble rate of 2.4 per game in the La Liga last season.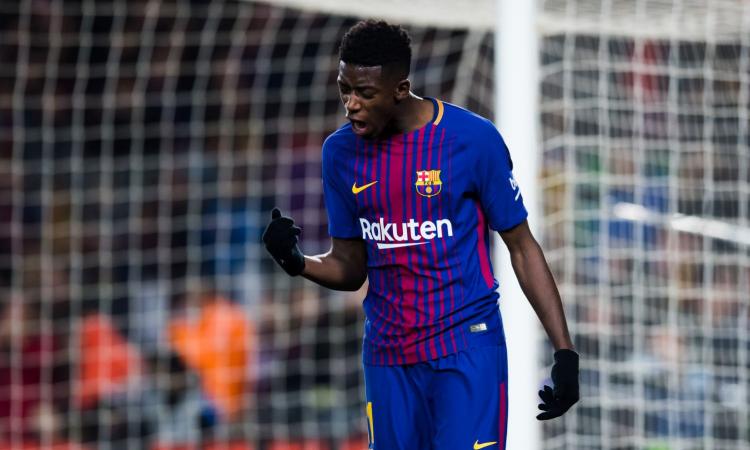 The 21-year-old is quite flexible and his pace helps him keep opposition defenders on their toes. He can play between the wing and central areas, thus providing him with a better chance of receiving the ball. This also helps the supporting players in making overlapping runs to stretch the game.
Read More: Why Barcelona must consider signing this £27m-rated Euro star instead of Arthur
Why Barcelona should keep him
With the Catalans failing to sign Antoine Griezmann, they shouldn't let Dembele go without exploring his qualities. The Frenchman has all the right tools to make a difference in Spain and he should be retained for another season to justify his price tag.
Valverde is a calm manager who can extract the best out of young players. Hence, he should continue with Dembele and work with him for another season before making a decision about his future.