What role is money playing in football?
At the risk of turning this into a controversial debate, I would like to reconsider our view of money in football historically.
There appears to be a norm which has seen most supporters romanticize about football throughout the years when in fact the owners of clubs have mainly been rich businessmen.
It is hard to think of too many clubs who were funded completely by an actual community during the early generation of the game.
Indeed, the truth has always been that relatively speaking, the various owners of clubs were considerably more well off than the average dockyard worker.
Also, football is certainly at a higher state of quality, now that players are better remunerated and able to make a living from the profession than previously possible.
The conditions of various players have also improved as a result of the money in football over the last few decades whereas in the earlier generation, it was likely that those stars were cast aside like cattle.
The numbers from today's game tend to blind people into thinking in moral terms about how there is supposedly too much money in football.
That often makes people view the sport as some sort of evil empire to be opposed in a 'good vs evil' world where money is deemed as the root of most troubles from players.
However, with all that said, the beautiful game has actually improved dramatically in so many aspects in comparison to how things were over 50 years ago.
The situation is still not perfect, and indeed, the issue of inflated player wages and transfer fees needs addressing sooner rather than later.
But when discussing the effects of major financial power in the game, we must refrain from bashing something which has contributed so heavily to the success of football.
THE FIVE BEST BOSMAN TRANSFERS OF ALL TIME
Author: Ashley Munson
In 1990 an average midfield player reached the end of his contract with an average side in a situation that occurs all the time in modern football. It just happens the player was Jean-Marc Bosman and he challenged the legalities surrounding the manner of his contract expiry.
If you jump forward five years, a long running court battle was settled in 1995 and the Bosman transfer became a thing. Since then, the world of free transfers was changed forever. Here we look at the five best Bosman transfers of all time.
5 – BRAD FRIEDEL
Friedel arrived in Liverpool from Columbus Crew for a fee of £1.3m but largely played second fiddle to David James making only 31 appearances for the Reds before he entered the free market. Blackburn snapped him up and Friedel never looked back going on to establish himself as one of the best keepers to have ever graced the Premier League.
All in all, the American stopper made 450 Premier League appearances – 310 of them consecutive, which is Premier League record – and kept over 130 clean sheets.
4 – PAUL POGBA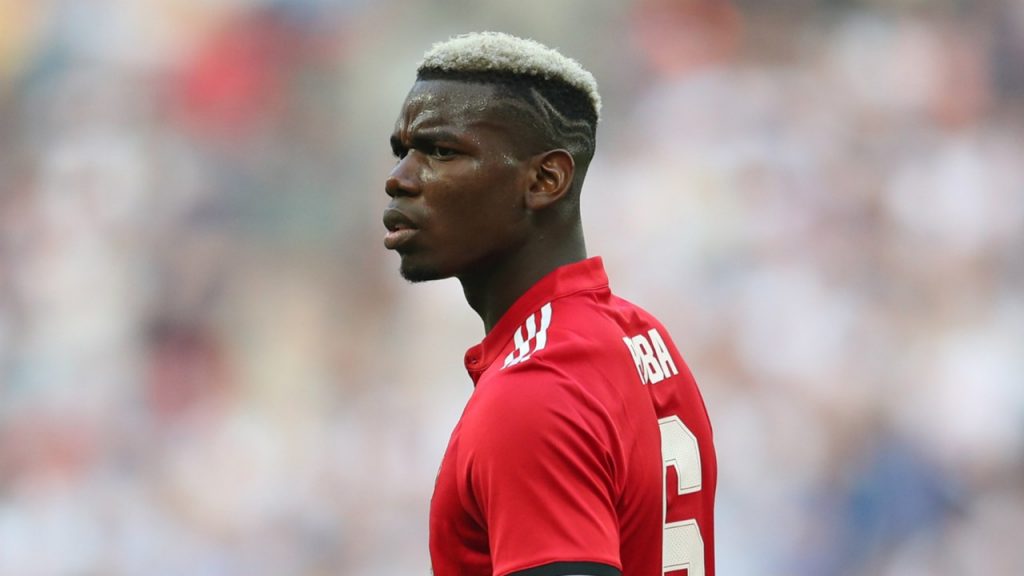 You might be aware of Paul Pogba already. Manchester United forked out a colossal £90m fee to sign the French midfielder from Juventus in the summer of 2016 but he was once in their ranks and he walked away for nothing after becoming disillusioned under Sir Alex Ferguson.
Juventus were the beneficiaries at the time and Pogba starred for them as they won eight trophies during his time in Turin. Pogba scored 34 goals and set up a further 42 in 178 games. Oh, and then they sold him for what was, at the time, a world record transfer fee.
3 – ROBERT LEWANDOWSKI 
In four years with Borussia Dortmund, Lewandowski was directly involved in 145 goals – scoring 103 – in just 187 games. During that stint Dortmund lifted one German Cup and were named Bundesliga Champions twice with Lewandowski a key influence. He won the player of the year award three times. Imagine how much it hurt to see him join Bayern Munich in 2014 without seeing a penny.
Since joining Bayern, Lewandowski has become regarded as one of the best all round strikers in world football and has bagged a remarkable 194 goals and has laid on another 47. A further seven major trophies mean his honours list makes impressive reading.
2 – ANDREA PIRLO
The wizard that is Andrea Pirlo started his professional career with Brescia before moving to Inter Milan for just shy of £2m but three years later he joined city rival's AC for £15m. At Milan Pirlo became recognised as one of the greatest midfielders of his generation and was part of the team that won two Champions Leagues, two Serie A titles and a Coppa Italia.
10 years on, Pirlo was in his thirties and Milan let him walk away and sign for Juventus. Pirlo wasn't nearly finished though and was instrumental in Juventus' success over the next four years as they become the top favourites for every national title in the online sportsbooks.
A string of further honours was added to his cabinet – another Italian Cup and a further four league titles. If there is a question mark over how pivotal an ageing Pirlo was on his new team, three consecutive players of the year awards should settle that debate.
1 – SOL CAMPBELL
A Judas to Spurs fans, a legend to Arsenal supporters and possibly the highest profile Bosman transfer of all time. When Sol Campbell traded Tottenham for their nearest and dearest neighbours, effigies were hanged and burned in the street, Campbell received death threats and the media were all over it. It might have been a drama but boy was he worth it.
The England centre back went on to make over 200 appearances for Arsenal during five years in the red half of North London and, although he lifted two cups – one League and one FA – with Tottenham and Portsmouth during his career, the Lion's share of his silverware came with Arsenal.
Campbell played a major role in Arsenal's double season in 2002, won another two FA Cups in 2003 and 2005 respectively and wrote his name into the history books as part of the Invincibles that went unbeaten to win the 2004 Premier League crown. Campbell is still held in high esteem today as one of England's all-time top defenders.
There you have it, five of the best players to grace the soccer pitch – and all for free!

Comparing Man City's £62.8m star and Barcelona's Frenkie De Jong – has Guardiola found the right man?
Comparing Man City's £62.8million record signing and Barcelona's Frenkie De Jong
Man City made the headlines in the summer window with the club-record £62.8million signing of Spanish international midfielder Rodri from Atletico Madrid, with the 23-year-old's arrival at the Etihad, ending manager Pep Guardiola's long and hard quest for a long-term replacement for Fernandinho.
The Brazilian played a key role in City's title-winning campaign this past season but he is expected to receive less game time next term due to his advancing years.
Over the past few years, we have seen that City haven't hesitated to splash the cash in order to bring in top-quality players from across the continent.
However, as we have often seen from their recruitment policy, the paymasters at the Etihad have always stuck to paying the right amount for the players they need.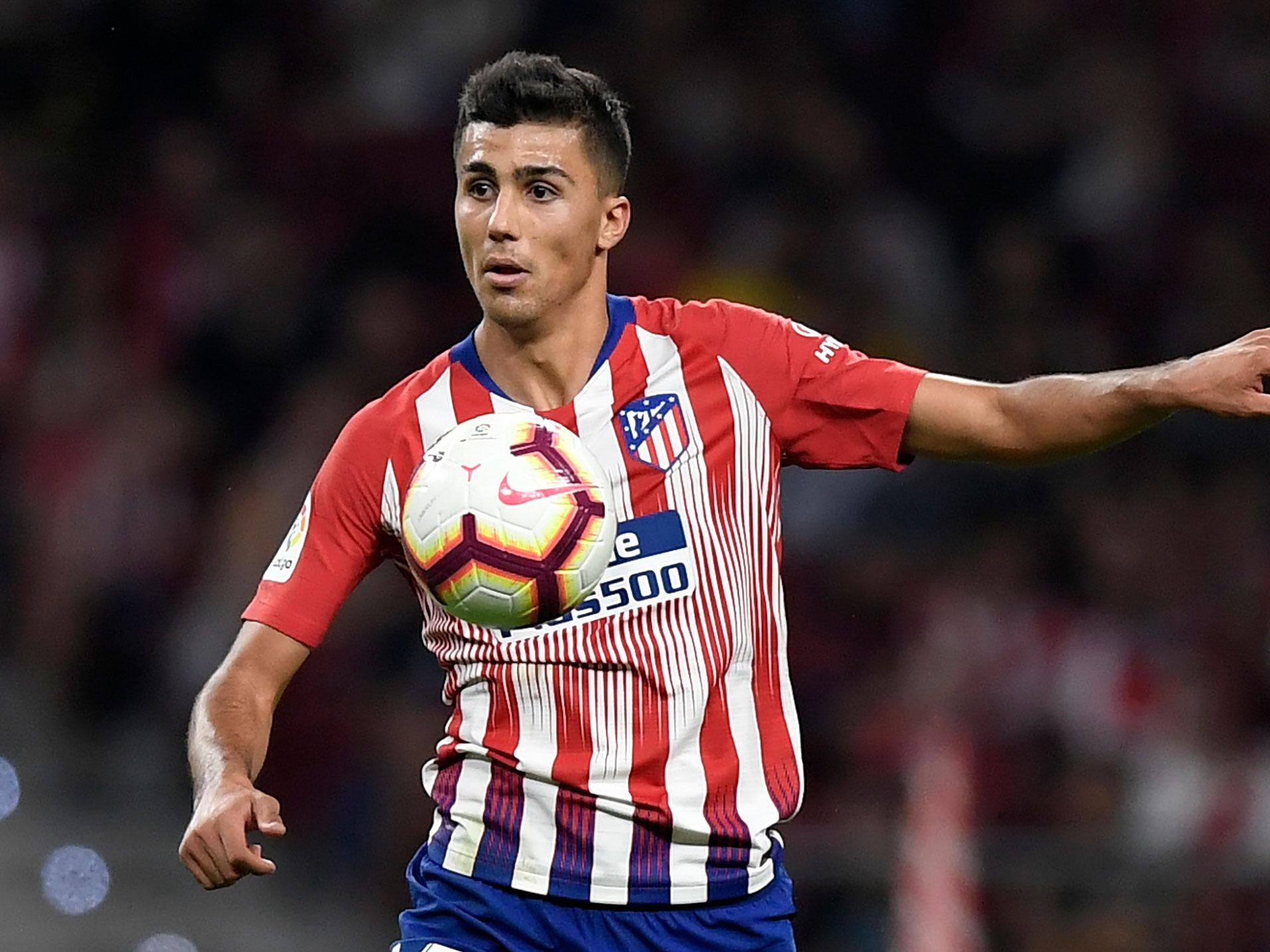 The fans had every reason to be disappointed as the club missed out on signing Frenkie De Jong of Ajax, who has signed for Barcelona. Nevertheless, they can heave a sigh of relief given that Rodri has finally arrived to answer their prayers.
Well, as things stand, Man City have Rodri and Barcelona have Frenkie de Jong and, while there is no direct connection between the two clubs because they play in different leagues, it is worth discussing as to who got the better deal.
Have Man City landed themselves an ideal alternative to De Jong and a good long-term replacement for Fernandinho?
With that in mind, let us compare how the likes of Rodri and De Jong fared for their respective clubs in comparison to City's current midfield general Fernandinho.
Statistical comparison of Fernandinho, Rodri and Frenkie de Jong from 2018-19 season:-
| | | | | | | | | | | |
| --- | --- | --- | --- | --- | --- | --- | --- | --- | --- | --- |
| Name | T | I | C | Tot | TP | PS | KP | AD | AT | DR |
| Fernandinho | 2 | 1.4 | 2.4 | 5.8 | 70.7 | 87.5 | 0.8 | 2.6 | 1.68 | 0.7 |
| Rodri | 3 | 1.2 | 2 | 6.2 | 56.7 | 91.1 | 0.5 | 2.3 | 0.57 | 0.6 |
| Frenkie de Jong | 1.7 | 1.4 | 1.3 | 4.4 | 79.5 | 91.1 | 1.5 | 1.1 | 3.69 | 2 |
Key:- T- tackles, I- interceptions, C- clearances, Tot- T+I+C, TP- Total passes, PS- Pass success rate, KP- Key passes, AD- Aerial duels won, AT- Progressive Runs per 90 mins, DR- Dribbles
The table above throws light on the vital stats of each player, ranging from the number of tackles, interceptions and clearances per game to the number of passes completed, attacking numbers and so on.
Also, it is worth mentioning here that a mere comparison of the numbers cannot decide as to who is better, given that the three players played in different teams, in different leagues and under completely different managerial philosophies last season.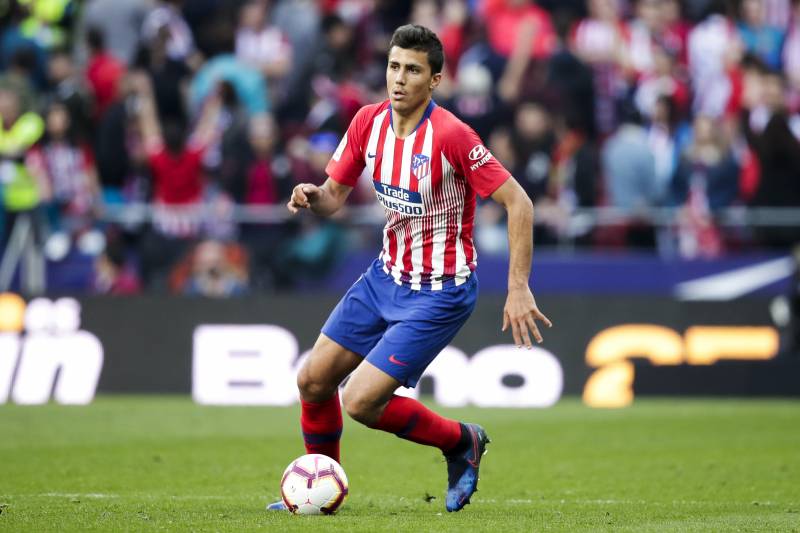 Starting with the defensive numbers, Rodri's total of 6.2 interventions per game last season puts him above De Jong's 4.4 interventions and Fernandinho's total of 5.8 per game.
Rodri completed a staggering 103 tackles in the La Liga this past season, which puts him miles above Fernandinho's 57 and De Jong's 54. Also, Rodri averaged an impressive 2.3 aerial duels in the La Liga, although Fernandinho still edges ahead with 2.6 per game in the Premier League.
Looking at the number of passes played by each player, De Jong certainly tops the list in that aspect, which is not surprising given that Ajax adopted a free-flowing possession-based approach under Erik ten Haag. Fernandinho is closer to those numbers with 70.7 passes per game, while Rodri is way behind with just 56.7.
However, those numbers largely stem from the tactical differences between Atletico and Ajax, meaning that the La Liga outfit's more defence-oriented and direct brand of football could probably have caused Rodri to play fewer passes as compared to the two other players.
However, the most important thing is that there is little to separate between Rodri, De Jong and Fernandinho when it comes to the pass accuracy rates.
Both De Jong and Rodri boast of a pass success rate of 91.1%, numbers which put them ahead of Fernandinho's 87.5%, although we all know that those kinds of accuracy rates are considered as eye-watering for central midfielders.
The attacking numbers
The attacking prowess is exactly where major differences lie. As witnessed during Ajax's incredible run to the semi-finals the Champions League last season, De Jong showcased a level of maturity that defied his tender years not only in terms of positioning, composure, movement, and defensive acumen, but the Dutchman also outsmarted the opposition with his intelligence, creativity from the deeper areas and ability to carry the ball forward with drive and determination.
Rodri, on the other hand, offered little going further up the pitch and any follower of Spanish football would not dare to argue with the fact that he is by no means an overly creative player.
Yes, his positional sense, passing abilities and tactical awareness make him similar to Sergio Busquets but he doesn't have the dribbling ability and the natural flair to create space in the midfield as De Jong does.
Coming back to the numbers, De Jong averaged 3.69 progressive runs per 90 minutes last season, figures which put him head and shoulders above the likes of Fernandinho and Rodri with 1.68 and 0.57 respectively.
Also, De Jong's 2 dribbles per game are better than Fernandinho's 0.7 and Rodri's 0.6 quite comfortably. Let us not forget that Rodri, though quite agile and athletic, stands at 6ft 3in, so one would not expect him to move as quickly as De Jong does.
Barring the difference in styles of the three players involved in the discussion, those numbers also have a lot to do with the tactical differences between the respective teams, in the sense that Guardiola and Simeone like their deep midfielders to stay positionally disciplined and not commit too far forward, whilst Ten Haag seemed to adopt a completely different approach.
Man City were happy to let Fernandinho sit back deep and dictate the play given the abundance of quality in their attacking ranks. Keeping that in mind, it is not surprising to see that De Jong registered 1.5 key passes as compared to Rodri's 0.5 and Fernandinho's 0.8.
Verdict
Whether Man City or Barcelona have got the better deal is something that only time will reveal when de Jong and Rodri take the field for their new clubs this season.
However, as evident from the statistical comparison, the fans on the blue half of Manchester have every reason to be confident that the Spaniard can, indeed, fit into Fernandinho's shoes.
Yes, De Jong would have been a more dynamic prospect given his creativity and natural flair but as mentioned earlier, Guardiola likes his central defensive midfielder to stay positionally disciplined and not necessarily contribute to the attack too much.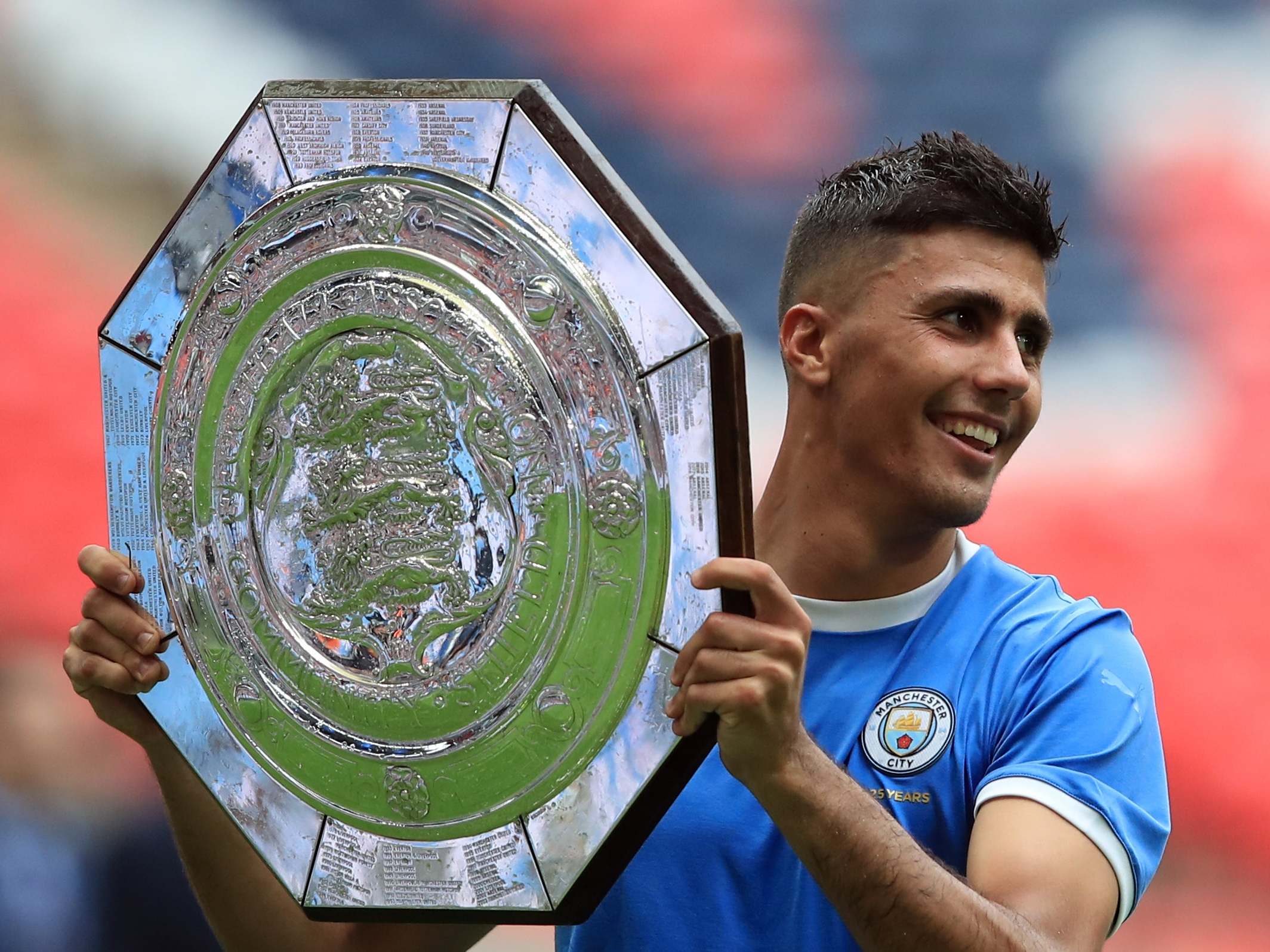 While the entire stability of Guardiola's 4-3-3 system depends on the effectiveness of the No.6 in the middle of the park, the Citizens largely rely on the two attack-minded midfielders on either side to shoulder the attacking responsibilities and support the front trio.
Hence, it is clear that Man City already have loads of quality as far as their options in the final third are concerned, which is exactly why Rodri's lack of creativity should not bother them too much.
Nevertheless, the Spaniard will be expected to play a key role for the Citizens in the Premier League this term, as Guardiola looks to make it a hat-trick of league triumphs.

4 Talking points from Fulham's 1-0 loss to Barnsley in the Championship season-opener
4 Talking points from Fulham's 1-0 defeat at the hands of Barnsley
The opening gameweek of the 2019-20 EFL Championship witnessed a major upset, as promotion contenders Fulham suffered an unimpressive 1-0 defeat at the hands of newly-promoted Barnsley at Oakwell, with the result giving the fans an impression that the English second-tier is set to produce another riveting campaign full of frantic see-saw battles.
Even the most sceptical of Fulham fans would not have anticipated an upset when the Cottagers locked horns with Barnsley in their opening fixture of the season.
However, in a dramatic sequence of events, the Tykes turned the tables in their favour at Oakwell, something they had done so often in their promotion-winning League One campaign the last term and left Scott Parker and his unit dumbfounded with a lion-hearted display.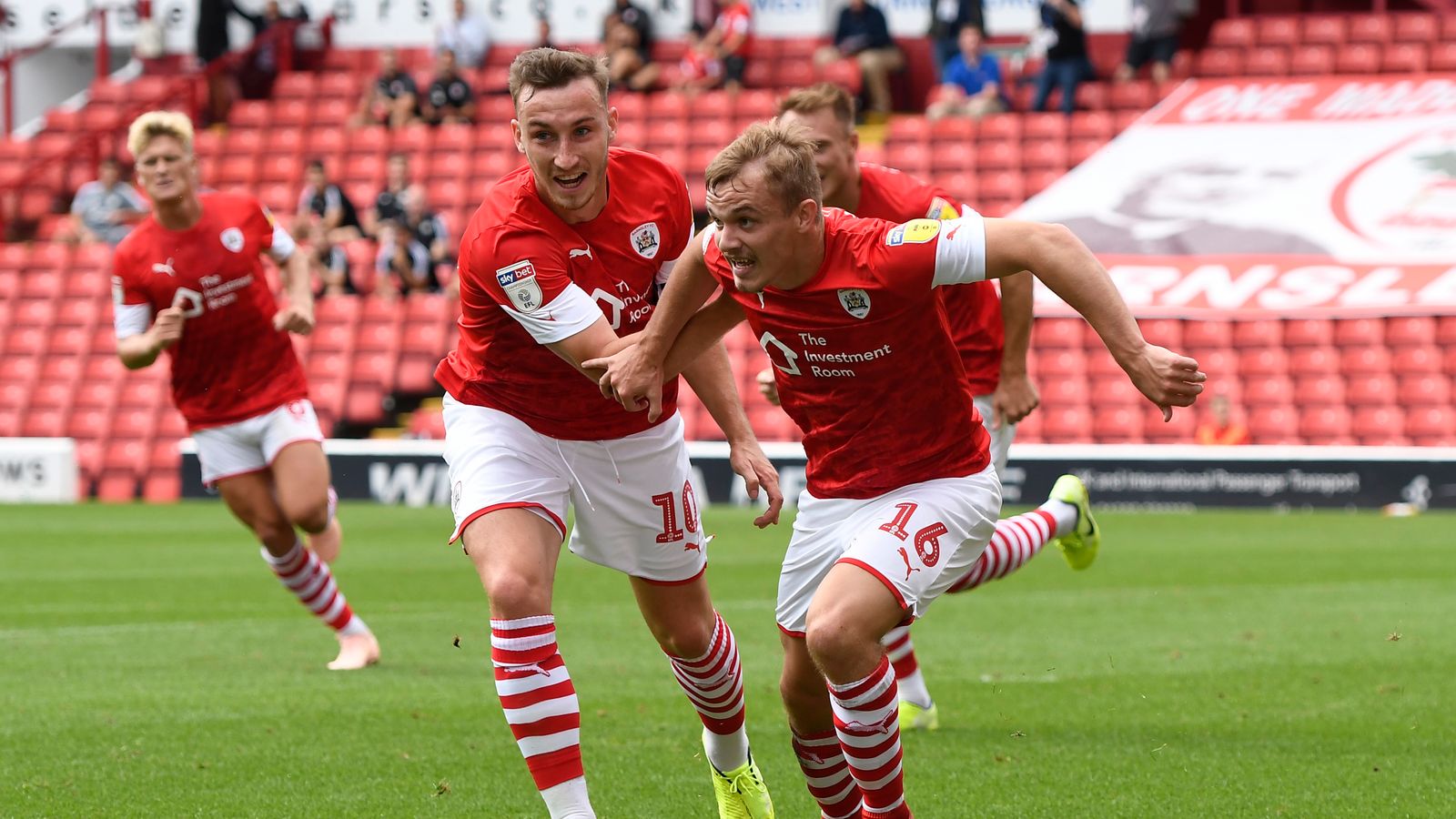 Barnsley enjoyed an unbeaten run on their home turf over the entirety of the 2018-19 season in League One and the Tykes were the only side in all the four divisions of professional football in England last season to have not lost a game at home.
That record though, was tipped to come to an end prior to their season-opener against Fulham in the Championship.
However, Daniel Stendel's side had other ideas, and a young, hungry and determined Barnsley side absolutely decimated a Fulham unit that seemingly lacked the motivation and energy, as well as the character and the resilience to fight toe-to-toe with their opposition.
Barnsley took an early lead, courtesy of youngster Luke Thomas' goal in the 13th minute. Fulham never really managed to get a stranglehold on the game. They hardly created any opportunities and when they did so, albeit rarely, the strikers weren't clinical enough to capitalise on them.
In the end, it was a sad story for the Cottagers, who had initially come into the game as the outright favourites.
Yes, it is just the start of the season and there are still plenty of points left to play for, but few would argue against the fact that Fulham need to raise the bar from their 1-0 defeat at Oakwell if they are to challenge for promotion to the Premier League at the first time of asking.
1. 'Humiliating' is not the word
Realistically, it is the manner of the defeat, more than the defeat itself, that should send a big wave of concern amongst the club's faithful, as well as the manager and the players.
From a neutral point of view, it looked as if Fulham had still not managed to get themselves out of the hangover of their Premier League tragedy last season and quite unsurprisingly, a return to the Championship didn't help them get back to winning ways.
Scott Parker, who had taken over as the manager towards the latter half of the previous season in the Premier League, would probably be wary of the fact that his team didn't show any signs of improvement whatsoever in their season-opener against Barnsley.
It might sound harsh but they were a bit more pathetic at Oakwell than they were in the majority of the top-flight games the last term.
The fans would probably not want to look at the goal that Fulham conceded, simply because the goal was an utter humiliation and the goalscorer, Luke Thomas, had two or three options to choose from, which clearly indicates that the Cottagers' backline was completely caught out of position.
Even after the goal, Fulham had more than three-quarters of the game to muster a meaningful reply and salvage a draw. However, they found life extremely difficult against Barnsley's resistance despite boasting of several high-profile names in their ranks.
2. Failure of the midfield
Parker went into the game with his preferred 4-3-3 system, with a midfield trio consisting of Kevin McDonald, captain Tom Cairney and Stefan Johansen, all of whom had played an important role when Fulham won promotion to the Premier League in the 2017-18 season.
However, barring Cairney, Johansen and McDonald failed to stamp their authority on the game.
Although McDonald illustrated his proficiency in switching the play with his impressive range of passing at times, neither he nor Johansen succeeded in winning the midfield battle for the team.
With plenty of pace in Barnsley's youthful attack causing problems for the visitors, not only were they slow to react to the transitions in play but they also failed to break up the tempo and shield the back four effectively.
That put more pressure on a vulnerable Fulham backline and the substitution to bring on Cyrus Christie in place of Maxime Le Marchand, with Denis Odoi shifting to a centre-back role, didn't pay off.
On the contrary, Barnsley's double midfield pivot in their 4-2-3-1 system consisting of Alex Mowatt and Cameron McGeehan, dictated most of the play and Mike-Steven Bahre, who played in a No.10 role behind striker Cauley Woodrow, was instrumental in the victory with his creativity and intelligence.
3. Cavaleiro and Mitrovic looked completely off-colour
Fulham's success in retaining star striker Aleksandar Mitrovic, as well as completing a loan deal to bring Ivan Cavaleiro to the Championship from Wolves, should definitely have given the fans plenty to look forward to.
That, however, proved to be an anti-climax on Saturday, as neither of the two forwards looked anywhere near their best.
Mitrovic only registered a single shot in the entire match, which was an opportunity squandered from a promising position, whilst Cavaleiro was equally poor too.
Aboubakar Kamara, on the other hand, showed a bit more vigour but he just wasn't clinical enough.
4. Anthony Knockaert – the only bright spot
Parker doesn't really have any significant positives to take home from the 1-0 defeat but the performance of Brighton loanee Anthony Knockaert is likely to go down as one of the few bright spots in what was an absolutely disastrous team showing.
The Dutchman wasn't initially in the starting eleven but with Fulham trailing 1-0, Knockaert was brought on in the 65th-minute as an attacking substitution to replace Stefan Johansen. The Brighton loanee reminded the fans that he could be quite devastating at the Championship level.
Knockaert caused Barnsley all sorts of problems with his direct running, trickery and eye for goal, and Parker will certainly have him in his mind as a starter for the upcoming fixture against Blackburn Rovers.
.