Know more about the WWE superstar wrestlers that changed their food habits and adopted the vegan diet
Plant-based diets have been increasingly popular in recent years, particularly among athletes. It might be sacrilegious for some athletes to give up meat-based diets but in this current era, there are many professional athletes who really depend on veganism and abstain from eating meat and/or animal products. The wave of vegan-based diets has reached the WWE and the Superstar wrestlers of today are incredibly cautious of what they put into their bodies as they need to maintain high fitness levels.
In today's fast-paced world, more and more people, including professional wrestlers, are opting for a healthier, more sustainable, and environmentally friendly vegetarian or vegan diet. When it comes to wrestlers, it is quite impossible for us to imagine that they can fulfil their dietary needs without animal protein. Wrestlers are mostly bulky, carrying a huge pack of pure muscle. A curious question automatically arises, can vegan diet help wrestlers maintain their massive muscle load?
But in the modern-day, wrestlers can make do without animal protein by solely depending on plant-based diets. It proves that it is no less efficient in keeping a high level of fitness without meat as a source of protein in the diet due to the degree of talent both past and present wrestlers have, who are changing their lifestyle.
Several wrestling (WWE included) legends have also chosen to abstain from eating meat later in life. While the change in diet may come as a surprise to some, it has had no negative impact on the Superstars' performances since they opted to give up meat for good.
So, let us know more about 10 WWE superstar wrestlers who have given up meat and are currently enjoying being vegetarian or is following a vegan lifestyle.
Daniel Bryan
Bryan Lloyd Danielson aka. Daniel Bryan is best known for his time in WWE from 2009 to 2021. Currently, Bryan is signed to All Elite Wrestling (AEW). He debuted for AEW in September 2021.
So far in his career, 40-year-old Bryan has won the WWE World Championship an impressive 4 times. He has also headlined WrestleMania and is a major company attraction.
Bryan has been a vegan as long as one can remember. Even casual fans know that Daniel Bryan is a vegan. Even his early wrestling personas that he used in WWE consisted of an elaborate vegan diet. In fact Bryan is one of the top WWE vegan wrestlers.
However, in 2012, Bryan announced that he was no longer a vegan after developing an intolerance to soy.
Kofi Kingston
Kofi Nahaje Sarkodie-Mensah aka. Kofi Kingston is one of the most popular talents in the WWE. We are familiar with Kofi as he performs regularly on the WWE SmackDown brand.
Notably, Kofi Kingston is a multiple-time Tag Team champion and former WWE Champion. He was also a part of the popular New Day stable alongside Big E and Xavier Woods. Moreover, Kingston debuted for WWE in 2008, getting started on WWE's version of ECW.
Kingston in a 2020 interview with Muscle and Fitness revealed that he has stopped eating meat. He also gave details as to how he had also stopped eating dairy well, making him almost a vegan.
Batista
David Michael Bautista Jr. aka. Batista is a former WWE wrestler. Currently, he is a popular movie star. Once a top talent of the WWE, Batista has held the world title six times in his long and illustrious career.
Batista won the World Heavyweight Championship four times and the WWE Championship twice. Notably, his first reign with the World Heavyweight Championship is the longest reign for that title at 282 days. He has also held the World Tag Team Championship three times and the WWE Tag Team Championship once. Batista has headlined WrestleMania multiple times and has also won the 2014 Royal Rumble match.
In the later part of his life, Batista transitioned himself into a successful actor. He's appeared in several hit films including Blade Runner 2049, Guardians of the Galaxy, Avengers: Infinity War, Avengers: Endgame, and Dune.
According to reports, Batista became a vegan after leaving WWE. Moreover, he aims to become a full vegan eventually. Currently, his transition to being a vegan is slow and steady, but will eventually happen over a period of time. On the other hand, to uphold his physique, Batista has undertaken several strict regimes in order to maintain muscle, whilst not eating meat.
Maryse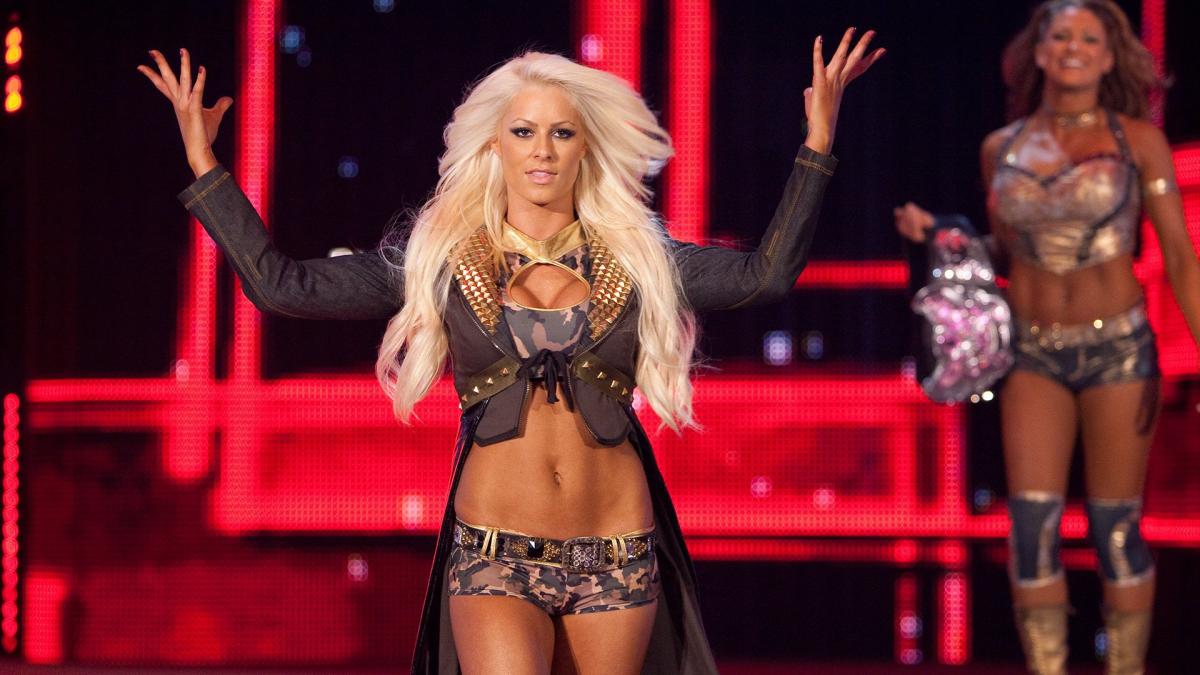 Maryse Mizanin aka. Maryse is a Canadian professional wrestler, professional wrestling manager, actress, reality star, and glamour model. She is currently signed to WWE and appears on the Raw brand.
Maryse first came to WWE via the Diva search and held the Divas title in 2008 and 2010. Maryse then began managing Ted DiBiase Jr and The Miz. Notably, she made her wrestling debut in 2006.
Also, Maryse is married to 'The Miz', who's also a professional wrestler. The married couple even has their own reality television show, Miz and Mrs., which airs on the USA Network.
In 2015, Maryse confirmed via Twitter that she maintains a 100% vegan lifestyle. She is also vocal about her support for animal-rights organization PETA. Often, she retweets for PETA. Once in an episode of Total Divas, Maryse even challenged The Miz to try and reduce his meat-eating lifestyle. Needless to say, Maryse is one of the top female WWE vegan wrestlers.
CM Punk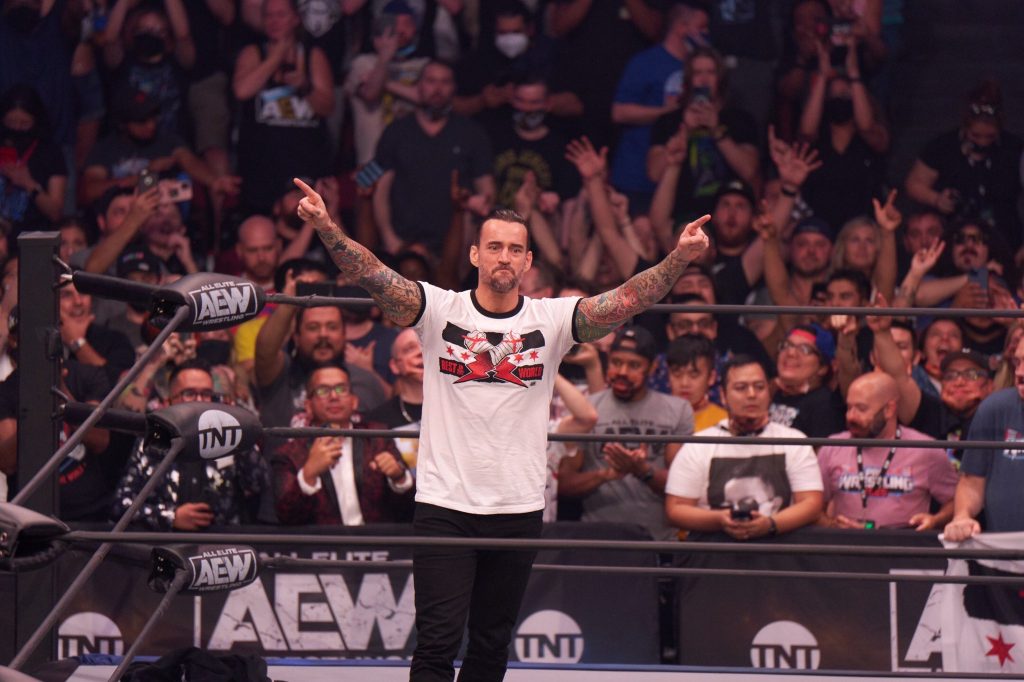 Phillip Jack Brooks, or better known as CM Punk, is an American professional wrestler who is currently signed to All Elite Wrestling (AEW). However, CM Punk is best known for his stint with WWE. In fact, he is best known for his time in WWE, where his 434-day reign as WWE Champion stands as the sixth-longest in title history.
CM Punk is one of the most famous names in the world of wrestling. He has won the WWE Championship twice, the World Heavyweight Championship three times, and the Intercontinental Championship and the ECW World Heavyweight Championship once each. Notably, Punk has also won the World Tag Team Championship. Along with all these achievements, Punk has also headlined several WWE pay-per-view events and has won several other awards.
However, in 2014, Punk suddenly retired from professional wrestling. Nevertheless, after much speculation, he eventually returned and joined AEW in 2021.
In 2012, it was well established that CM Punk is definitely a vegan. However, he eventually gave up on a diet due to the pressures of being on the road. Currently, it's not known if CM Punk is still a vegan.
Zelina Vega
Thea Megan Trinidad Büdgen, or better known as Zelina Vega, is an American professional wrestler who is currently signed to the WWE, where she performs on the Raw brand.
Hailing from New York City, Zelina Vega won the inaugural Queen's Crown tournament in 2021, and is also one half of the current WWE Women's Tag Team Champions with Carmella, in their first reign. As Vega won the Queen's Crown tournament, she changed her name to 'Queen Zelina.'
Further, Vega made her national wrestling debut as a member of Total Nonstop Action (TNA) Wrestling. During her time in TNA, she performed under the ring name "Rosita." Finally, Vega joined WWE in 2017.
Vega is quite public about her vegan lifestyle and refers herself as a "vegan athlete". She also posted on Instagram, claiming herself to be a "vegan athlete". Furthermore, she has also spoken about maintaining a vegan diet on her YouTube and Twitch channels. So, Zelina is one of the famous WWE vegan wrestlers.
Brie Bella
Brianna Monique Danielson aka. Brie Bella is an American reality television personality and retired professional wrestler. Brie signed for WWE in 2007 and she is popular for her tag team named 'The Bella Twins.' Notably, 'The Bella Twins' other partner is Nikki Bella, who is also the twin sister of Brie Bella.
Further, Brie is a one-time WWE Divas Champion. She is also a WWE Hall Of Famer with her sister Nikki Bella. Apart from being a very popular wrestler, Brie also had a very successful reality television career. The 38-year-old has appeared on hit shows like 'Total Divas' and of course in her own spin-off series, 'Total Bellas.' Also, Brie is the wife of Daniel Bryan, another AEW professional wrestler.
Just like her husband, Brie also leads a vegan lifestyle. She enjoys a meat-free diet, about which she openly speaks in interviews and on social media. As of now, Brie has no plan to ditch the vegan diet.
Eva Marie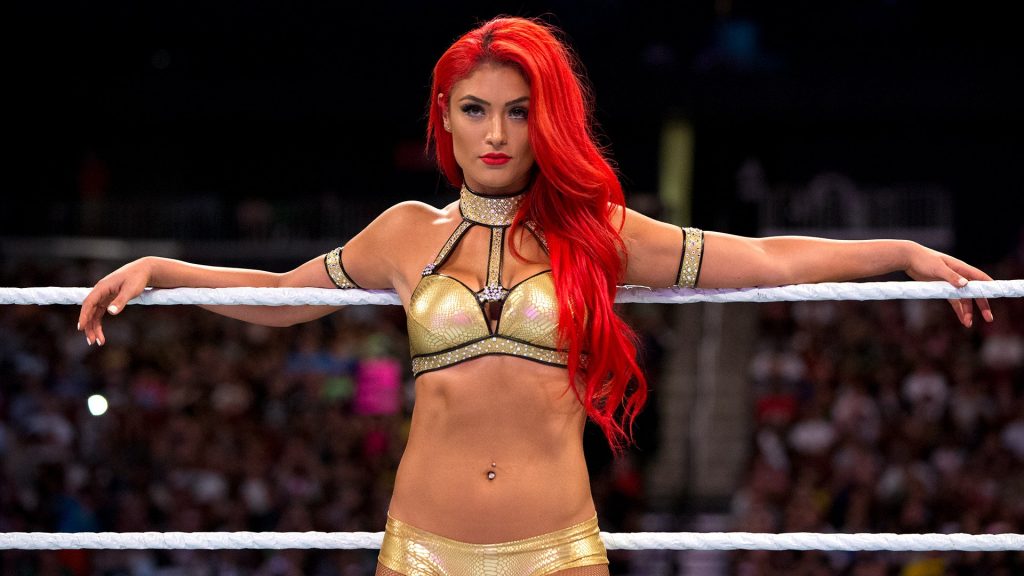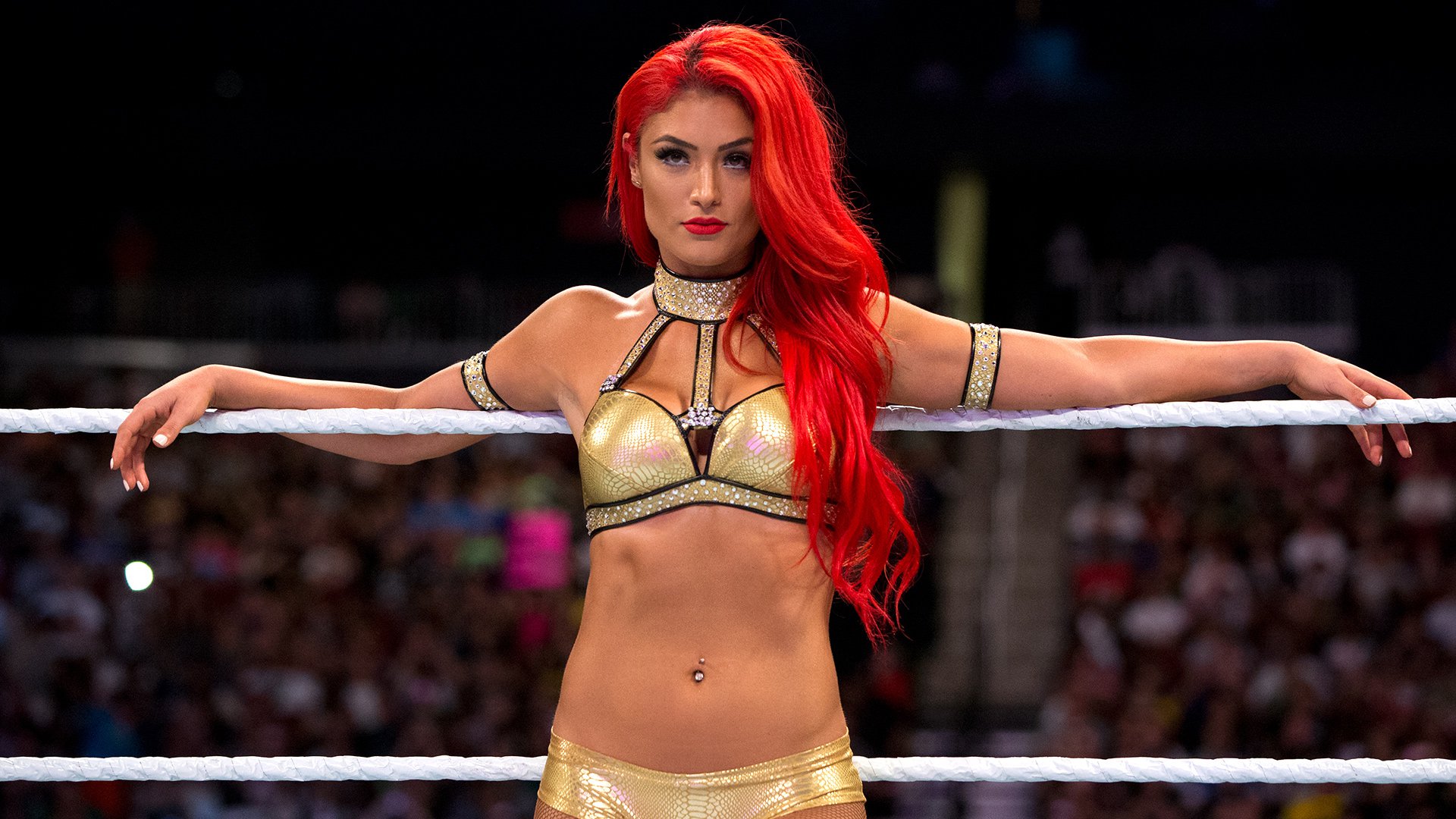 Natalie Eva Coyle aka. Eva Marie is a woman of many talents. She is an American actress, fashion designer, model, and former professional wrestler. Marie is best known for her tenures in WWE, from 2013 to 2017 and 2021.
Marie stands out from the crowd due to her distinctive red hair. She regularly performed both in NXT and on the main roster. Apart from her wrestling skills, Marie is also known for her acting skills. She appeared on the popular hit E! reality television series called 'Total Divas.' Further, Marie also appeared in the popular film, 'Inconceivable.'
After her wrestling career was over, Marie decided to become vegan. Also, she successfully took part in Veganuary – completing a month-long vegan diet, which convinced her to make the full-time switch to changing up her lifestyle.
Marie is one of the largely followed fitness athletes on Instagram.
Lita
Amy Christine Dumas aka. Lita is one of the most popular names in the world of wrestling. Lita is an American retired professional wrestler, animal welfare activist, and former singer.
Regarded as one of the greatest women's performers, Lita performed as a full-time wrestler with WWE from 2000 to 2006 and has since made part-time appearances with the company.
Further, Lita has won WWE Women's Championship on four separate occasions. However, Lita is best known for her association with a popular tag team known as the 'Hardy Boyz' and her feud with the legendary Trish Stratus. For her contribution, Lita was inducted into the WWE Hall of Fame in 2014.
In 2014, Lita declared in an interview that she had decided to become a vegan. Nevertheless, it's currently unclear if Lita is still sticking to the vegan lifestyle or not.
Pete Dunne
Peter Thomas England, better known as Pete Dunne, is an English professional wrestler and promoter. 28-year-old Dunne is currently signed to WWE, where he performs on the NXT brand and is a backstage producer for NXT UK. Further, Dunne is a former NXT United Kingdom Champion and also a former NXT Tag Team Champion.
At the age of 12, Dunne began training, and in 2007 he had his debut match. Since then, Dunne has worked extensively across the global independent circuit in promotions. He also co-founded and performed with Attack! Pro Wrestling.
In an interview with Muscle and Fitness, Dunne revealed that he is a vegan. It was his love for animals that made him want to stop eating meat. Dunne also spoke about the large number of British wrestlers that don't eat meat on the UK morning show 'Good Morning Britain.'
More WWE news
Follow our dedicated WWE page for instant WWE news and updates.