Why appointment of Mancini should be considered in London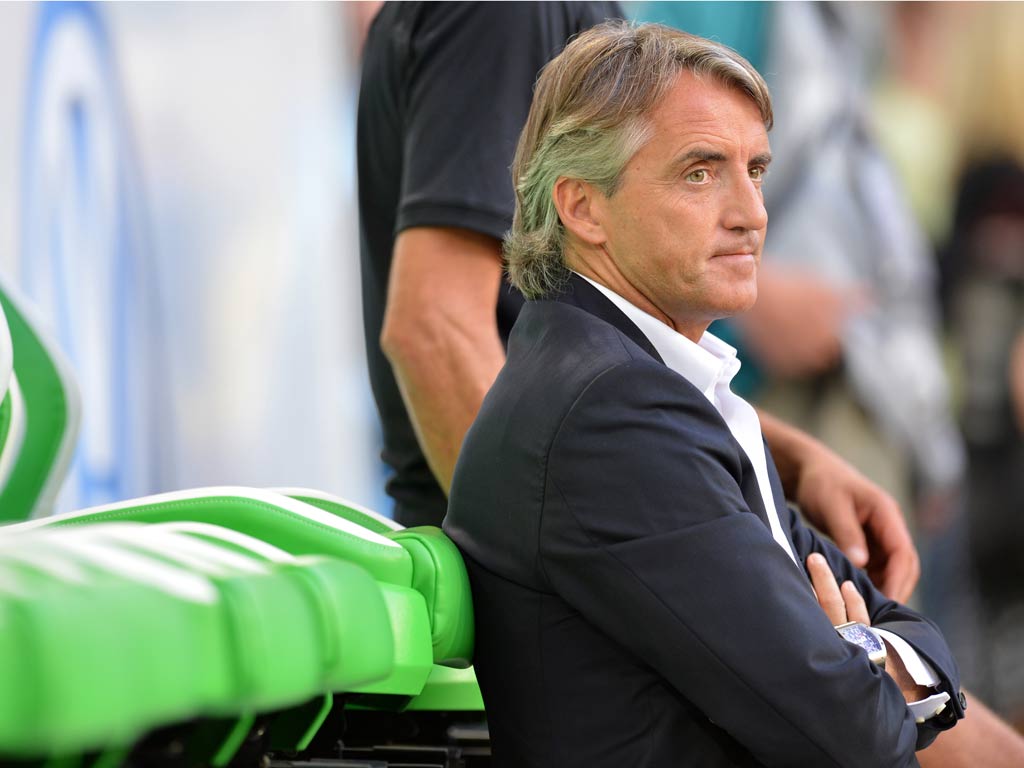 "Roberto has plans to return to the Premier League. He likes Arsenal. He thinks they're a great a club. I must say I believe Arsenal would be a top choice for him."
Those were supposedly the words of a long-time friend of Roberto Mancini in an interview with Tribalfootball last month.
Whether there is any truth to the above quotes or not, it has to be said that the idea of the Italian tactician replacing Arsene Wenger in the near future is not an outlandish one.
The likes of Diego Simeone and Thomas Tuchel, who have continued to be linked with the soon-to-be vacant Arsenal job, are unlikely to leave what appears to be lavish roles at Atletico Madrid and Dortmund respectively for a potentially uneasy position at the Emirates stadium.
And considering how former prime target Jurgen Klopp is now enjoying life at Liverpool, there appears to be a shortage of options in the managerial market.
That is why it comes as no surprise that an unfancied name like Eddie Howe is suddenly being linked with the Arsenal job. There just aren't too many choices available.
Therefore, Roberto Mancini, a relatively young manager with Premier League and 'big club' experience should come into the conversation.
Indeed, only Sir Alex Ferguson, Jose Mourinho and Carlo Ancelotti have a higher win percentage in the Premier League than the former Inter Milan boss.
In addition to that, a majority of the players signed by Mancini have gone on to become important stars at Manchester City.
Similar to Simeone, the Italian would bring the discipline and defensive stability which Arsenal have been missing for years.
And although his style of football is not a carbon-copy of Wenger's, Mancini proved during his Manchester City days that he could coach teams to play attacking football when necessary.
After all, the City side which won the Premier League title in 2012 was not boring to watch by any means. They were rather a balanced team which could attack and defend.
Many have impugned the work Mancini did at the Etihad stadium, but during his four years there, his record was actually decent to say the least.
2009/10 – Took over from Mark Hughes in December after City had finished 10th the previous year and went on to finish 5th, narrowly missing out on the top four.
2010/11 –  Secured 3rd spot, finishing ahead of Arsenal before winning the FA Cup in his first full season in charge.
2011/12 – Won the Premier League with 89 points which was only a point less than what 'the Invincibles' totaled in 2003/04
2012/13 – Finished 2nd in a campaign troubled by injuries and dressing room drama before reaching the FA Cup final.
http://www.mediareferee.com/2017/02/04/mancini-could-be-arsenals-next-fit-in-2017/
Post
'Roberto has plans to return to the Premier League. He likes Arsenal. He thinks they're a great a club. I must say I believe Arsenal would be a top choice for him.' Those were supposedly the words of a long-time friend of Roberto Mancini in an interview with Tribalfootball last month. Whether there is any...
Matthew
Hopkins
464646lanteteteg908@yahoo.com
Contributor
Media Referee
Comments are closed on this article.